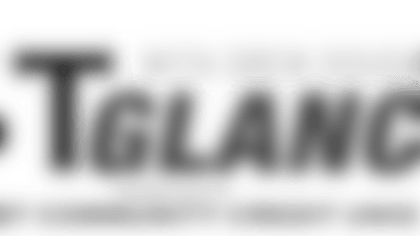 ](https://www.texanschecking.com/)
The Texans are back on Monday Night Football. They'll travel to Denver's Sports Authority Field at Mile High for a Week 7 showdown with the Broncos. Both ballclubs are 4-2 in 2016. Here are five things to watch on Monday evening.
1. Good first impressions: The Texans have scored touchdowns on back-to-back drives just twice this season. They began their Week 4 victory over Tennessee by finding the end zone, and they scored twice near the end of regulation in Sunday's win over the Colts. According to head coach Bill O'Brien, there's been one unifying constant.
"It's first down," O'Brien said. "The common theme though with those drives that you're talking about
was those drives started with a positive play. Even if it's just a 4-yard gain at 2nd-and-6 relative to a 2-yard loss, now it's 2nd-and-12. The chances of you having a successful drive when you have a 2nd-and-12 as your second play of the drive are minimal."
58 times this season the Texans have faced a second down. 21 of those second downs have been a 2nd-and-10 or longer. Being in such a predicament needs to change, for O'Brien and the Texans.
"We have to really pay attention to first down and getting off to a good start on the drive," O'Brien said. "Once we get off to a good start, everybody is into a rhythm. The play caller, the quarterback, the line, everybody. I think that's a big part of it."
2. Magnificence from Miller: Lamar Miller turned in his finest performance as a Texan on Sunday night.
He reeled off seven runs of 10 yards or more in the victory, and finished with 149 yards rushing on 24 carries. He also picked up his first rushing touchdown of the season, and ignited the fourth quarter comeback with a zig-zagging 10-yard touchdown reception.
"When you're in space and you get past that first level, making that next defender miss, he did that quite a few times," offensive coordinator George Godsey said. "Some of those big plays over 15 yards were not only just the receivers downfield but also him creating some extra lanes there to get a few more extra yards."
Miller was quick to credit the blocking up front for his success.
"I just think the offensive line did a great job of just giving me the opportunity," Miller said. "I was just going off those guys and trying to make a play. They just made my job easier."
The success on the ground throughout helped open things up for quarterback Brock Osweiler late. He was especially impressed by Miller's second touchdown.
"We know how special of a player he is and he really showed us on that play," Osweiler said. "The great thing when you go back and you look at it, nobody on that field quit. Guys were throwing their bodies at defenders making blocks for Lamar as he went in the end zone."
3. Account for Von Miller- Speaking of Millers, Denver's Von Miller is second in the NFL with 7.5 sacks,
and remains one of the elite disruptive defensive forces in the League. The Texans know they must account for the former Texas A&M Aggie at all times, and they know whichever offensive lineman he goes up against will need a bit of help from other linemen, tight ends and running backs.
"Von Miller is going to impede on you offensively if you don't help," O'Brien said. "If that makes sense. You have guys like Von Miller, obviously J.J. Watt. There's other guys throughout the league. You just do your best to not let them ruin the game."
The reigning Super Bowl MVP knows that he likely never face a 1-on-1 matchup against a pass blocker.
"They might motion a wide receiver in," Miller said. "There might already be a tight end lined up in an ideal position. There might be a running back to come out and chip after that. After all that stuff, I still have to tackle him."
4. Pressure Siemian- Whitney Mercilus, Jadeveon Clowney and the Texans pass rush are facing a
Broncos quarterback in Trevor Siemian with five career starts. So far, he's completed 64.9 percnet of his passes, and throw seven touchdowns to just three interceptions.
"I think he's good," O'Brien said. "I think he's accurate. I think he's smart. He's got the ability to escape, which is really important in this league. He obviously has good command of the offense. He knows when to get them into the right play so I think that he's a good football player."
Clowney said the Texans aim to keep the young signal-caller from hurting them with his legs.
"We're going to try to keep him in the pocket," Clowney said. "We don't want him to get out and make plays with his legs. Try to keep him there and make him throw the ball."
5. Double threat- DeAndre Hopkins and Will Fuller should be back on the field together, after Fuller sat
out the win over Indianapolis. Although he was active, the rookie receiver didn't see a snap of action in the contest because of a hamstring injury. Having him back gives the offense another weapon for which opposing defenses have to prepare.
The duo has combined for 681 yards on 51 receptions and five touchdown catches.
Hopkins will likely be shadowed by Pro Bowler Aqui Talib, and the Texans pass-catcher knows he'll be in for a good fight on Monday evening.
"Aqib Talib, he's a great cornerback," Hopkins said. "Very physical cornerback. My height. He likes to battle."
The Denver defense is best in the NFL in passing yards allowed, with a League-low average of 182.3 yards per game.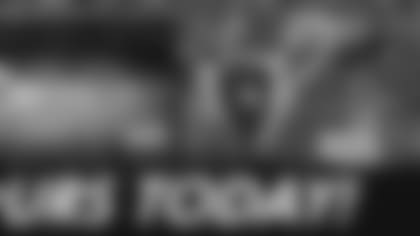 ![](http://www.houstontexans.com/news/drewdownfield.html)