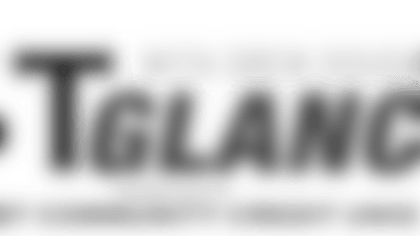 ](https://www.texanschecking.com/)
This is it. The Texans (6-7) face the Colts (6-7) at Indianapolis. The winner will all but coast to the AFC South title. The loser would need a lot of help from a lot of other teams to have a chance at making the playoffs. Here are five things to watch when these two kick off at noon CT in Lucas Oil Stadium.
1. Yates starting-For the second game this season, T.J. Yates will start at quarterback for the Texans. He and Houston were victorious in Week 11 when Yates started and the Texans beat the Jets. The 5th-
year veteran also helped engineer a Week 10 victory when he replaced Brian Hoyer late in the third quarter at Cincinnati.
Hoyer's out with a concussion, so Yates will be under center, and his teammates are confident in him.
"We know he has all the ability in the world," left tackle Duane Brown said. "His demeanor and his poise is huge for us going into this game. It's a lot on the line, it's a hostile environment that we're playing in, but he's a great guy to be under center for us going into this game."
Yates has 302 passing yards, three touchdown passes and zero interceptions so far this season. A win Sunday all but ensures a division title for the Texans, and the magnitude of this game isn't lost on Yates.
"We know how big of a game this is going to be for us and for them," Yates said. "Pretty much, the season is on the line for both of us. We know it is going to be a playoff-type atmosphere and we are going in expecting that."
2. Clowney Comin' On- Jadeveon Clowney finished with a pair of sacks, two tackles for loss and seven
total tackles last Sunday against the Patriots. The week before, he notched a sack and two tackles for loss at Buffalo.  The first overall pick in the 2014 NFL Draft is steadily improving, and will be a concern for the Colts' offensive line.
"He is coming along, beginning to make some plays, beginning to help us a little bit," defensive coordinator Romeo Crennel said. "I think he has been getting healthier as he has gone and is able to get on the field. He is still going through the learning process, but he is making progress and we still need him to make progress and help us out."
Indianapolis head coach Chuck Pagano echoed Crennel's words, and then took it a step further.
"He's almost un-blockable," Pagano said. "He's got such great power and explosion and great length and awareness."
Pagano's compliments were news to Clowney, who said he appreciated the adulation.
"It means a lot," Clowney said. "I'm just trying to have fun, play out here for my team, do what I love to do, and help the team win."
3. Watt on way- For the second straight week, defensive end J.J. Watt will play with a club on his
"It is going to be fine as it continues to heal," Watt said. "The more that it heals, the more I'll be able to use it."
Against the Patriots, he finished with a tackle for loss and three total tackles. In the Week 5 contest against the Colts at NRG Stadium, Watt had two tackles and a quarterback hit. Despite the broken hand, Pagano said Watt is still a major threat.
"No, he's the same guy," Pagano said. "The only difference is he can't grab cloth with that hand in a club. He can't use his digits, if you will, and things like that. But, the guy is still wrecking games and affecting games and causing people a lot of problems. We will not treat J.J. any different than we've treated him in the past. He will garner all the attention that he deserves."
So far this season, he has 13.5 sacks, which is tied for the second in the NFL.
4. Light' em up- The Indianapolis defense has allowed 20 or more points in all but two games this
season. With an average of 27.4 points per game allowed, the Colts have struggled mightily on that side of the ball and are ranked 29th in the NFL in the category. Despite that, Brown said the Colts can cause problems.
"We have to be more tied together when they run line stunts, that's what they mainly got us on," Brown said. "Indianapolis runs some of that, and just be in sync. They have a lot of good blitzes and we have to communicate and pass them off."
For Yates, he said he must get DeAndre Hopkins involved in the offense.
"Absolutely, that is a guy that we have to throw the ball to," Yates said. "Whether it is game plan more for him or, you don't want to say force the ball, but sometimes you have to throw it because he is covered, but he is not sometimes. You have to take some chances throwing him the ball because he is going to go get it for you."
Hopkins caught 11 passes for 169 yards the last time these two squads played.
5. Turnovers- The Colts have committed an NFL-worst 27 giveaways, fumbling the ball 10 times and throwing 17 interceptions.
In the last two games, which they've lost by a combined 96 to 36, the Colts have turned the ball over five times.
The Texans defense and special teams can do a lot towards winning the game by getting takeaways against Indianapolis. 
![](http://www.houstontexans.com/news/drewdownfield.html)
Check out some of the best shots from Wednesday's practice as the Texans prepare for the Colts on Sunday.