The Texans (6-6) travel to Indianapolis for a Week 14 matchup with the Colts (6-6). Both teams are tied in the won-loss column with the Titans for first place in the AFC South. The Texans currently have a tiebreaker over both squads, though, as Houston beat each at NRG Stadium earlier this season. Here are five things to watch when the Texans tangle with the Colts Sunday at noon CT inside Lucas Oil Stadium.
1. Get explosive- It's time for the boom.
The Texans could use the explosion Brock Osweiler was talking about in the aftermath of Green Bay.
"I feel like we're very close to exploding as an offense, and I've been saying that all season long," Osweiler said. "But it's true, we are three, four plays away from changing multiple football games. Because of that, I don't think we can get discouraged."
An explosive play is typically defined as a pass that goes for 25 yards or more, and run of 10 yards or more. The Texans are sixth in the NFL in explosive runs, but in the middle of the pack League-wise when it comes to explosive plays overall. Hitting a deep explosive pass was huge for the Texans in their last win over the Colts, which came at NRG Stadium in Week 6.
Osweiler drilled a 26-yard touchdown pass to tight end C.J. Fiedorowicz, which equalized the game at 23-all at the end of regulation. In overtime, he connected on a 36-yarder with receiver Jaelen Strong, which set up Nick Novak's game-winning field goal.
Rookie Will Fuller's caught a pass for 25 yards or more in four different games this season, and has two other games with a 23-yarder and a 24-yarder. Finding Fuller deep is always a possibility, and often a priority, for Osweiler.
"If Will has a deep route or go ball or post or something like that and he's within the progression and the defense presents the proper coverage, I'm certainly looking to take shots," Osweiler said.
Late February was the last time Fuller was on the turf at Lucas Oil Stadium. He ran a 40-yard dash 4.32 seconds at the National Scouting Combine.
2. Hammer it home- As important as explosive plays are, so too is the ability to bludgeon the Colts on the
ground. Indianapolis is 20th in the NFL in rushing yards allowed per game, surrendering an average of 109.6 yards. Lamar Miller gained a season-best 149 yards in the win over Indianapolis, scoring a touchdown on the ground and also igniting a fourth-quarter rally with a touchdown reception from Osweiler.
According to O'Brien, the running back is nursing injuries in four different areas of his body, so look for contributions on the ground as well from Alfred Blue, Jonathan Grimes and Akeem Hunt.
"Every guy that we put in there has a different skillset," O'Brien said of his ball-carriers. "Everybody has got a different skillset. Some guys are bigger than others. Some guys are a little quicker. Some guys are
different pass receiving types of backs. Some guys can play on the perimeter of the formation."
Last week against the Packers, the Blue/Grimes duo combined for 8.1 yards per carry on 10 rushes.
As a team, the Texans have now eclipsed the 100-yard mark on the ground in seven straight games.
Miller explained why the Texans offense caught fire at the end of the win over Indianapolis.
"I think at that particular time that everybody was just on the same page, clicking, and I think the coaches were doing a great job of just getting the ball to the playmakers," Miller said. "Everybody just wanted it. I think when their number was called, people were just making plays. That's just it."
Next man up**: The Texans enter this game without a slew of difference-makers. Outside linebacker John Simon will be inactive because of a chest injury. Receivers Jaelen Strong (ankle) and Braxton Miller (shoulder) will not play. Kickoff returner Tyler Ervin won't suit up for the Texans.
Plus, cornerback Johnathan Joseph didn't practice this week after suffering a ribs injury against the Packers. O'Brien characterized Joseph's chances of playing as "remote".
But the news wasn't all bad on Friday.
Defensive end Jadeveon Clowney, who missed last Sunday's contest, will return to action.
The Texans can use his pass-rush skills, as well as his 12 tackles for loss in 2016.
4. Look out, Luck- Colts quarterback Andrew Luck is coming off a Monday night performance that saw
him dice up the Jets to the tune of four touchdown passes, and 278 yards on 22-of-28 attempts.
On the season, he's thrown for 23 scores and eight interceptions.
"It's very tough," defensive end Jadeveon Clowney said of Luck. "He's like a running back at quarterback. He's a big guy, big and physical guy. He's smart. He can run. He can do it all. You have to contain him and try to make him beat you with his arm."
However, Luck's already been sacked 36 times. The only other season in his five-year career with more sacks was his rookie campaign of 2012 when he was dropped 41 times.
Because Luck can do damage with his legs, the Texans defensive backfield will be tested mightily.
"The secondary has to stay with their guys and not look into the backfield and understand that, as long as the whistle hasn't blown, there's a chance that the ball can still come to their guy," defensive coordinator Romeo Crennel said. "They have to stay on them and not relax at all, never relax."
5. Takeaway time: When the Texans have the same amount or more takeways than an opponent, they're 4-1 this season. When they've turned the ball over more than their opponents, the Texans are 2-5. In the Week 6 win over the Colts, both Osweiler and Luck threw an interception apiece.
The Texans beat the Colts in Indianapolis last season when they were even in the turnover battle as well.
On the season, Houston's tied for the 28th-worst mark in the NFL in turnover differential at minus-9. The Colts are 22nd at minus-3.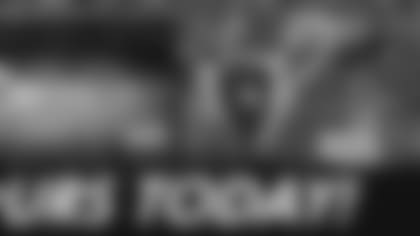 ![](http://www.houstontexans.com/news/drewdownfield.html)