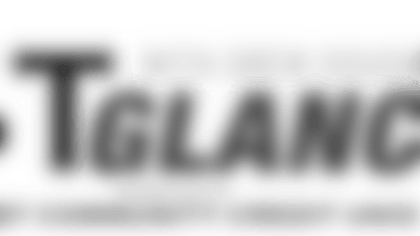 ](https://www.texanschecking.com/)
The Texans (4-11) close out their regular season on Sunday at Indianapolis (3-12). The Colts took the first meeting in 2017, winning at NRG Stadium by a 20-14 margin in Week 9. Here are five things to watch when the two teams square off at Lucas Oil Stadium at noon CT.
1. Clowney Comin'...1 last time- In an 11-loss season, Jadeveon Clowney and DeAndre Hopkins were the two positive constants: they turned in sterling performances on a weekly basis. The latter will miss the season finale with a calf injury, but the former is primed to cap a career-best season.
With nine sacks and 21 tackles for loss, Clowney's been a disruptive force all season long. Playing all along the defensive front, Clowney's caused nightmares for opposing blockers, ball-carriers and quarterbacks. But the goal for Clowney this Sunday is simple, and has little to do with his personal accolades.
"Win a game," Clowney said. "That's what we would like to do, just win. No matter how we get it done, no matter how it looks, just get a win."
A sack shy of his 10th in 2017, Clowney's not concerned about numbers. He knows he's affected the team's opposing signal-caller on a regular basis.
"I'm getting after the quarterback every game," Clowney said. "The sacks are going to come. That's due time. I don't know. They say they come in bunches, so maybe I'll get started this game and just keep rolling in this game."
2. Badger Brissett- Clowney will get his chance at a 10th sack and more on Sunday, and it will be against Jacoby Brissett. The Colts quarterback has filled in this season for Andrew Luck, and in 15 games he's completed 58.8 percent of his passes for 2,984 yards, with 12 touchdowns and seven interceptions.
Against Houston earlier this season, Brissett completed 20-of-30 passes for 308 yards, two touchdowns and zero picks. He guided the Colts to a victory in that game, and it was his ability to go deep that hurt the Texans. Brissett linked up with T.Y. Hilton for touchdown passes of 45 and 80 yards.
"They were able to hit some big plays on us," defensive coordinator Mike Vrabel said. "That's what they did the last time. They hit some big plays and that really cost us the game."
Houston's defense dropped Brissett for three sacks in that game. Clowney described the challenges the Texans face in the 6-4, 241-pound quarterback.
"The guy can run," Clowney said. "He can throw in the pocket and out of the pocket. I feel like we just have to get some pressure on him and stick tight to the receivers and we should get a win down there."
Acquired via trade from New England, Brissett came into a Week 2 contest, and then has started every game since. While the Colts haven't won much this year, head coach Chuck Pagano didn't place the blame for that on Brissett's shoulders.
"He's gotten better every single week," Pagano said. "He's taken care of the football, which is huge. He's making good decisions and he's taking care of the football and we're plus-four right now, I think, in the turnover margin and he's doing a great job there."
3. Get takeaways, stay clean- Despite their 3-12 record, the Colts are plus-four in the turnover differential category, as Pagano pointed out. That's the 13th-best mark in the League. The Texans, meanwhile, are minus-11, which is 28th in the NFL. Houston's forced just 16 turnovers, while they've given the ball up 27 times via interception or fumble.
After the loss to the Steelers, veteran linebacker Brian Cushing pointed out that the Texans defense has struggled in the takeaway category.
"We're not getting off the field, we're not getting turnovers, and we're not playing well enough," Cushing said.
It's been black-and-white for the Texans in 2017 when it comes to turnover differential: they've won all three games in which they took the ball over more than they gave it away. They've lost all eight games in which they turned it over more than they took it away. When they've been even, they're just 1-3.
4. Yates under center- For the second time in his career, T.J. Yates will start at quarterback in Week 17. Back in his rookie season of 2011, he started against the Titans at NRG Stadium in the season finale, completing all four of his passes for 47 yards and guiding the Texans on a scoring drive. He was pulled from the game after that opening possession.
The circumstances are markedly different in this Week 17 matchup, but Yates wants to finish on a high note, nonetheless.
"It's a new week, fresh start, last game of the year and this whole team's going to attack this thing and try to go up there and get a win," Yates said. 
Quarterbacks coach Sean Ryan, like Yates, is optimistic the Texans offense can get moving in the final game of the year.
"You want to see him finish on a positive note and do some good things and move the offense and score some points," Ryan said. "Certainly in a perfect world, that's where you want to see it go."
5. Young O-linemen- Yates will need help up front from his offensive line, after getting sacked a combined 10 times in the last two outings. While the passing game has struggled the last couple weeks, the offensive line was able to help move the ball on the ground against the Steelers. Continuing that success, and replicating that in the passing game is key.
Head coach Bill O'Brien liked what he saw from two rookie offensive linemen in Julién Davenport and Kyle Fuller against Pittsburgh, as well as the performance of David Quessenberry in his NFL debut.
"I thought the young guys played pretty well," O'Brien said. "I think Julién held his own in there against some good competition. I thought that Kyle Fuller did some good things. I thought Quess did some good things having not played in a real game."