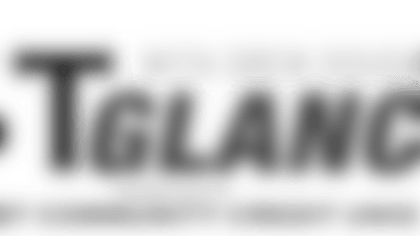 ](https://www.texanschecking.com/)
It's the final preseason game of 2015. The Texans face the Cowboys in Arlington on Thursday night, and they will do so with the majority of their starters on the bench.
Although the star power won't be as bright, the position battles still burn hot across all three phases of the ball. Here are five things to watch at AT&T Stadium.
1. Savage's Rhythm
Brian Hoyer is the starting quarterback. But against the Cowboys, Tom Savage
will start. The second-year signal-caller has improved in the 15-plus months he's been with Houston. His main task for Thursday, starts with the 'R' word.
"I want him to get into a rhythm, get us into the right play, throw the ball accurately," Bill O'Brien said. "I need the line to block well obviously for him in the passing game and the receivers to get open, but also in the running game. I want us to get into a rhythm offensively, play very hard, which I know we will."
Through the first three preseason games, Savage has 323 yards on 28-of-45 passing. He's also thrown a pair of touchdown passes and hasn't thrown an interception. Sunday at New Orleans, he was especially crisp, completing 5-of-7 passes for 58 yards, and leading the Texans on a 12-play scoring drive in the win.
He'll get the entire game under center against Dallas, and will have plenty of time to direct the offense.
2. Pass catchers
The receiving corps was whittled down by the roster cuts to 75 on Tuesday. Gone are Travis Labhart, Alan Bonner and Jace Davis, along with tight end Anthony Denham.
With all that in mind, and with DeAndre Hopkins, Cecil Shorts, III and Nate Washington unlikely to play, a few key players will likely get the lion's share of passes their way.
Damaris Johnson, Keshawn Martin and EZ Nwachukwu, along with rookies Jaelen Strong, Keith Mumphery and Chandler Worthy are the primary wideout targets.
That crew of six is likely fighting for two, maybe three roster spots at receiver position. Strong was a third round pick, and Mumphery has been praised by O'Brien throughout training camp and the preseason. This game means a lot to the entire wideout group, and for some it might be their final time on the field as members of the Texans.
3. Inside Job
There are a glut of capable inside linebackers on the Texans. You won't see Brian Cushing against the Cowboys. Second round pick Benardrick McKinney won't play because of an injury.
So the foursome of Mike Mohamed, Justin Tuggle, Akeem Dent and Max Bullough will likely see the bulk of the reps on Thursday. There's a chance Mohamed might get held out of action because he's started in the preseason and will likely be the starter next to Cushing in Week 1.
"I think that position is very competitive, very competitive," O'Brien said on Monday. "There are some guys that have played really well, had good camps."
4. Return game
The kickoff and punt returner position is still up for grabs. Worthy and Mumphery are
the only two on the roster who've seen any action at those spots this preseason. Each has impressed at times.
"The guy's gone back there and been very adequate in what we're trying to ask him to do and he's confident about doing it," O'Brien said of Mumphery. "He's definitely made a name for himself in doing it."
Worthy's speed has intrigued O'Brien, and the rookie caught a touchdown pass from Savage against the Saints.
5. Offensive line shuffle
You won't see left tackle Duane Brown, and the right side of the line in guard Brandon Brooks and tackle Derek Newton are likely out as well. The rest of the unit, including Chris Clark, who was acquired via trade from Denver on Monday, will get some work.
"That's really the strength of our team," offensive coordinator George Godsey said. "We have a lot of returners there. We have one new starter at guard. We have a guard that's now a center. Those are the type of things that you just like to be as consistent as possible there, so in the running game and in the passing game, we give everybody a shot to get positive yards."
](http://www.houstontexans.com/news/drewdownfield.html)