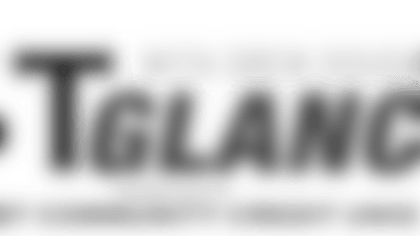 ](https://www.texanschecking.com/)
The Texans (1-2) travel to Atlanta (3-0) for a Week 4 matchup with the Falcons. The noon CT kickoff at the Georgia Dome will be the third time the two teams have met, and the second time the Texans have played in Georgia. The home team has won every contest.
Here are five storylines to follow in Sunday's game.
1. Who's running?: This could be the game Arian Foster returns to the lineup. The Pro Bowl running back injured his groin during an August 3 training camp practice, and hasn't played the first three games.
He returned to practice with his teammates two weeks ago, and has been listed as a limited participant on the injury reports since.
Head coach Bill O'Brien said the Texans will know whether or not Foster can play "either the night before, or 90 minutes before."
Regardless, offensive coordinator George Godsey has seen progress from the man who gained 1,246 yards in 13 games last season.
"I think each day is a day of improvement for him," Godsey said. "Just kind of putting it all together and
just got a few more days here before the game, so hopefully there are another two good days, and we'll see where it's at."
If Foster doesn't play, Alfred Blue is coming off a 31-carry, 139-yard performance in the win over the Buccaneers. He scored a touchdown as well, and said his outburst was the result of getting more opportunities.
"I would say the reps – as a runner, the more reps you get, the slower the game gets, the more relaxed you get out there, the more comfortable you get," Blue said. "I would say that that's what happened. We started pretty fast, and I can't take all the credit. The o-line and the receivers and the fullback did a great job blocking out there. They made my job real easy."
2. Improving Mallett: Speaking of more reps, that's exactly what quarterback Ryan Mallett has needed
to step up his game. He, O'Brien and Godsey have repeated this over the past week, and Mallett was able to help guide the Texans to their first win of 2015 last Sunday. For win number two to happen in Atlanta, he said he must continue to work on a few key things.
"I've just got to keep my mechanics tight, take a short stride and deliver the ball to my guys in the open areas," Mallett said.
Sunday's start will be the fifth of his career. Even though he's in his fifth NFL season, his time as a starter is still in its infancy. He's 13 yards shy of 1,000 for his career.
"The more everybody is on the same page with Ryan's anticipation, coming out of the breaks, anticipating the ball, making a little bit better decisions for four quarters, we'll see a lot better improvement," Godsey said.
3. 3rd down: Through three games, the Texans defense has been outstanding on third down. Opponents
have converted just 21.05 percent of their third down conversions. That's the second-best mark in the NFL.
Conversely, the Atlanta offense is second-best in the League at converting on third down, at 53.33 percent.
It's truly a strength versus strength showdown, and will be fascinating to see which side gets the better of the other on Sunday.
Atlanta head coach Dan Quinn was very complimentary of offensive coordinator Kyle Shanahan's creativity, and cited it as a big reason the Falcons are off to a hot start.
"He can really attack three-level routes, the keepers, the run game, the drop back that goes with it, the run action, and the pass action that comes off of those," Quinn said. "I think those are things, from a defensive side, that's like 'Man, there's some challenging stuff for you.'"
4. New kicker: Since 2013, Randy Bullock has been the kicker for Houston. Tomorrow, the Texans get
their first look at the new kicker, Nick Novak.
On Tuesday, Bullock was waived and Novak was signed, and O'Brien said the reason for the change was simple.
"Every decision we make is in the best interest of the team and we felt like this was the best move for the team," O'Brien said.
Novak comes to town having made 120 of his 147 (81.6%) career field goal attempts, and has been perfect on all 40 kicks from 29 yards or less since his NFL debut in 2005.
He's made 11 of 18 from 50 yards or longer, and spent 2011 to 2014 with the San Diego Chargers. He's excited to be a Texan, and explained his strengths.
"I'm a very consistent field goal kicker," Novak said. "I've gotten better at kickoffs during the break, had some coaches on the West Coast, Mike Husted, John Carney, who worked with me closely."
5. Wreckin' shop: J.J. Watt. Jadeveon Clowney. Julio Jones. All three are impact players. All three
have a mutual admiration for the other.
Jones, the talented Atlanta receiver, described Clowney and Watt's ability to get after the quarterback in a unique way.
"Definitely a game wrecker," Jones said. "Those guys, you just got to double those guys. We got to get chips and things on those guys to try and slow them down. You can't contain those guys, you can just slow them down."
The praise from the Pro Bowler wasn't lost on Clowney.
"That's pretty good coming from him," Clowney said. "We call him a monster out there too. Got to take him, try to, but he's a good player and guys like that you've got to try to take him away from the game."
Through three games, Jones has caught 34 passes for 440 yards, and is averaging 146.7 receiving yards per game. He's nabbed four touchdowns in that span. Watt thinks said he thinks highly of Jones as well, and appreciated the 'game-wrecker' tag he was given.
"I hope so," Watt said. "That would be great. We would enjoy wrecking games."
![](http://www.houstontexans.com/news/drewdownfield.html)