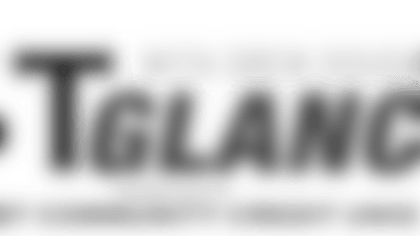 ](https://www.texanschecking.com/)
Here are five things to watch when the Texans (0-1) face the Panthers (1-0) on Sunday in Charlotte.
1. Mallett's the Man- Bill O'Brien named Ryan Mallett the starting quarterback on Thursday. On two drives during the loss to the Chiefs, he came in and led the Texans to a touchdown and a field goal. More importantly, perhaps, was the injection of life he provided for the Texans offense.
"I felt like when Ryan went into the game, he added a spark to our team," O'Brien said. "Felt like he moved the ball down the field. He was decisive, had some energy, showed good leadership and we scored 10 points."
Mallett provided a similar jolt to the offensive last autumn when he guided the Texans to a victory at Cleveland. That was his first NFL start. Sunday will be the third start of his career, and Mallett said the work has just started.
"It's just beginning," Mallett said. "It's Week 2. There's a lot of weeks left in this season to put that hard work back into use and to continue to work just as hard."
2. Tight spot- The Texans are down a tight end, as Ryan Griffin injured his knee last week against the
Chiefs. C.J. Fiedorowicz and Garrett Graham are the only tight ends on the 53-man roster now, although J.J. Watt caught three passes in 2014 at that spot. Fiedorowicz and Graham, according to offensive coordinator George Godsey, will have to do even more than normal.
"They're going to have to be flexible and not only just do their role, but also when they're called on to do something else, to try to take care of maybe a hole in the lineup, then execute it," Godsey said.
That duo was targeted twice on Sunday, and Fiedorowicz had the lone catch between the two.
3. Corralling Cam- Much is made of Cam Newton's ability to scramble, and rightfully so. The Carolina
quarterback is the only player in NFL history to rush for at least 500 yards and throw for at least 3,000 yards in each of his first four seasons. But Bill O'Brien is very impressed with Newton in the passing game.
"He has a very strong arm, very accurate arm, he's big, he's 6'5", 250 pounds, very difficult guy to sack," O'Brien said. "There's not many guys like that in the league."
Last week in a win over Jacksonville, Newton threw for 175 yards and completed 18-of-31 passes. He tossed a touchdown and was also intercepted and sacked twice. He ran the ball 14 times for 35 yards.
"I know he likes to get outside that pocket and make a lot of plays with his legs," linebacker Jadeveon Clowney said. "Hopefully, keep him in the pocket and get him to the ground and make him become a passer."
4. Turnover time-The Texans were tremendous at getting takeaways in 2014. Last year they forced an
NFL-best 34, and were tied for 2nd overall in the League in turnover differential at plus-12.
Last week in the loss to Kansas City, they were unable to cause a takeaway. On offense, they tossed an interception and coughed up a fumble. At minus-2, the Texans aren't in the turnover territory they want to be.
In 2014, when they won the turnover battle the Texans were 7-2. When they were even, they went 2-2. The Texans lost all three games in which they turned the ball over more than their opponents.
5. New Faces- In addition to a new starter under center, the Texans also shuffled the roster this week.
They traded veteran receiver Keshawn Martin, signed practice squad receiver Chandler Worthy to the active roster and also signed offensive lineman Oday Aboushi.
O'Brien said Worthy has the ability contribute in a variety of ways.
"He's helped us on special teams, he can play receiver, he can play running back, he can play quarterback, so he can do a lot of different things for us," O'Brien said. "So we'll see what he can do in this game."
As for Aboushi, on Thursday he practiced with the Texans for the first time. Even though he's new, there's a chance he could see playing time.
"I came in here to compete and to win a starting job and to help the team win, do whatever I can to put the team in the best position to win," Aboushi said. "Control what I can control, whatever reps I get at whatever position."
For O'Brien, the flurry of roster activity was done with a clear purpose.
"It's a league about winning and these aren't moves that are made in haste," O'Brien said. "These are moves that are made with a lot of thought and anybody that's on that practice field has a chance to win a job and compete."
![](http://www.houstontexans.com/news/drewdownfield.html)