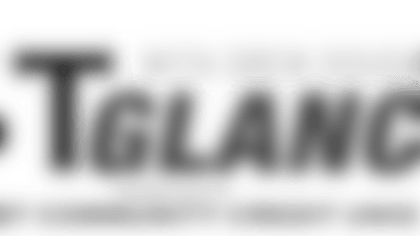 ](https://www.texanschecking.com/)
The Texans (2-0) face the Patriots (2-0) on Thursday Night Football at Gillette Stadium. Kickoff is set for 7:25 p.m. CT. Here are five things to watch when Houston looks for it's third victory of 2016.
1. Harass Brissett- All signs are pointing to rookie Jacoby Brissett getting his first NFL start on Thursday against the Texans. The Patriots quarterback came on in relief of the injured Jimmy Garoppolo, who started the first two games of 2016 in place of 4-time Super Bowl champion signal-caller Tom Brady. Despite his inexperience, the Texans said they're impressed with what they've seen from Brissett.
"He's on a good team," cornerback Charles James, II said. "I can't really buy into that too much, him just being a rookie, because a rookie can also go out there and do some great things."
Brissett completed 6-of-9 pass attempts for 92 yards on Sunday in the win over the Dolphins. The Texans said they'll need to fluster him.
"Try to get them rattled from the start, especially with young quarterbacks, guys who don't have a lot of experience," outside linebacker Whitney Mercilus said. "Try to get them guessing and all that and get them antsy in the pocket."
2. TE for NE- Even though Brissett will likely make his first start as a professional, he'll have some
dangerous weapons at his disposal. Specifically, tight end Martellus Bennett, as well as Rob Gronkowski if he's healthy. The latter is a 4-time All Pro and has caught more career touchdowns (65) than any other tight end in NFL history. Bennett finished with five catches for 114 yards and a score last Sunday against Miami.
"That's a good duo," safety Quintin Demps said. "They complement each other well. We've got to do a good job of covering those guys and play good football."
Gronkowski missed the first two games of the season with a hamstring injury, but was a limited participant in practice on Monday and Tuesday. When his career is over, he'll wind up in the Pro Football Hall of Fame in Canton, Ohio. Head coach Bill O'Brien reeled off a list of reasons he's such a formidable challenge.
"He's a 6-foot-7, 260-pound guy who's an excellent athlete, has great hands, great catch radius, really excellent blocker, very instinctive player," O'Brien said. "Very, very tough matchup for any team in this league. He's an excellent player."
3. Run the ball- Lamar Miller has ground out 189 yards on 53 carries through two games. He spent four years in the AFC East with the Dolphins, and the Patriots are very familiar with his capabilities.
"He's just a very good back and I think they were able to plug him into their offense which uses the back in many different ways," Patriots defensive back Devin McCourty said. "I think that fits the way he plays perfectly."
As a team, the Texans are averaging 3.3 yards per carry, and O'Brien wants that to get better.
"I think there's room for a lot of improvement, but I give our players a lot of credit that there has been improvement," O'Brien said. "I think it's just a matter of making sure that we go out there and focus on every play and understand what the defense is showing us. Communication is important. I think it'll steadily improve if we keep that attitude."
On defense, the Patriots are allowing 4.63 yards per carry, which is the 27th-best mark in the NFL.
4. Fearsome foursome- The Texans defense leads the NFL with nine sacks. The quartet of J.J. Watt,
Whitney Mercilus, Jadeveon Clowney and John Simon have accounted for seven of those sacks. Simon is the leader with 2.5, and he's also forced a fumble, hit the quarterback five times, and tallied a tackle for loss.
"It's a disruptive front," O'Brien said. "The key is we continue to grow and improve because there are a number of things we can improve upon. Those guys, like I said, those guys play very, very hard."
Watt said Tuesday he felt better physically after the Chiefs game than he did after the Bears game. The win over Chicago came just over a month after the defensive end had back surgery.
"I feel good right now," Watt said. "I mean it's obviously a short week, so I'm doing everything that I can to make sure that I'm ready for Thursday night. Last game definitely knocked some of that extra rust off from the first week and felt a lot better on Sunday."
Watt picked up 1.5 sacks and a fumble recovery on Sunday against Kansas City, and has five quarterback hits on the season. Clowney also has five quarterback hits, in addition to a team-high three tackles for loss.
"It's great when all the guys out there are wreaking havoc and making plays," Clowney said. "It's a good thing for the team and for the defense."
5. Hopkins and Fuller- Through the first two games, DeAndre Hopkins and Will Fuller have combined
for 378 yards on 21 receptions with three touchdowns. Quarterback Brock Osweiler is clearly comfortable with that duo, and their unique skillsets have been a problem for opposing secondaries.
New England's pass defense has surrendered an average of 320.5 yards per game through the first two contests, which is the 28th-best total in the League. The rookie Fuller made a big impression on Patriots head coach Bill Belichick in the pre-Draft process last winter and spring.
"I felt like he was impressive; a really impressive player coming out," Belichick said. "Based on where we were selecting in the draft we didn't think there was really any shot that he would get anywhere close to us and he didn't."
What the Patriots try to do to take away Hopkins and Fuller will be a keen topic of interest.
![](http://www.houstontexans.com/news/drewdownfield.html)
Check out the best photos from Tuesday's practice presented by Houston Methodist.