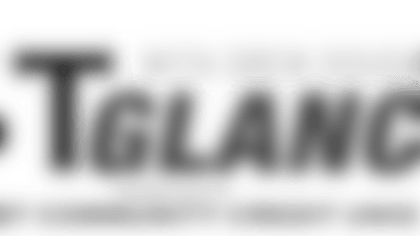 ](https://www.texanschecking.com/)
The Texans (10-7) face the Patriots (14-2) in the Divsional Round of the AFC Playoffs at Gillette Stadium. Kickoff is set for 7:15 p.m. CT on Saturday evening in Foxborough, Massachusetts, and here are five things to watch in the second round matchup.
1. So very special- When these two teams last saw each other, a pair of fumbles on kickoff returns doomed the Texans. The Patriots scored touchdowns after each of those special teams gaffes, and cruised to a 27-0 victory.
"I think we have gotten better on special teams," head coach Bill O'Brien said. "I don't think it's been perfect. I think that we need to keep continuing to improve every day especially this week."
The Texans were improved on punt returns in 2016, averaging 10.9 yards per return, which was the 7th-best
mark in the NFL. Will Fuller took a punt back 67 yards for a score against the Titans in Week 4, and Tyler Ervin came up with a 57-yarder in Week 10 at Jacksonville.
"We've had some good punt returns this year," O'Brien said. "I think the big thing for us is overall our coverage units have to do a great job and our return units have to do a good job especially in the ball security area."
In Week 3, the average starting field position for New England was its own 40-yard line, while the Texans started on average at their own 16.
2. Ball security- The Texans were one of the worst teams in the NFL in turnover differential during the
regular season, as they gave the ball away seven more times than they took it from opponents. That minus-7 mark was 26th in the League.
But including last weekend's Wild Card win over the Raiders, the Texans have played six games since the start of December. In that span they're plus-5 in the turnover differential category, and they were either even or positive in five of those six games. The team's record is 4-2 in that span.
The Texans fumbled twice and were intercepted once in the Week 3 loss, and they didn't come up with any takeaways. Houston can't repeat that on Saturday night.
"If you are going to beat the Patriots, especially in Foxboro, you can't have any turnovers," quarterback Brock Osweiler said. "If you have turnovers, you are giving Tom additional chances to score points. Sometimes on a short field and that's never going to be good for your football team."
O'Brien said Osweiler's been better at protecting the ball since his return to the lineup two weeks ago.
"He's done a good job of understanding what the defense is showing him, the type of play that we have called – maybe it's a choice of two plays - and he's been able to get us in the right play," O'Brien said. He's done a nice job of taking care of the football, and he's thrown the ball accurately, and he's done a good job of managing the offense." 
3. Explosive plays- The Texans didn't complete a pass of longer than 18 yards in the first meeting between
these two clubs, and they had three runs of 10 yards or more. Getting some explosion on offense will need to occur for Houston to have a shot at victory. Facing the top-ranked scoring defense will present it's challenges, and Osweiler explained what he'll have to do.
"There are going to play a lot of zone, but when they play man you need to connect on your downfield shots," Osweiler said. "You need to get your chunk plays at those times."
Over the past couple games, he and receiver DeAndre Hopkins have connected more often than they did in the first part of 2016, and Hopkins has a combined 190 yards in the last two weeks.
"We have a tremendous chance to make a big statement not just for us but for the league in general because we know the type of team we have," Hopkins said. "We don't make excuses. We just go out there and get the job done."
Hopkins led the Texans in receptions and yards this regular season with 78 for 954. He caught four touchdowns.
4. Miller time- Lamar Miller carried the ball 31 times against the Raiders in the Wild Card playoff win. Four other Texans combined for 13 more carries. When they last faced the Patriots, the Texans ran 27 times.
However, left tackle Duane Brown did not suit up in that contest. Once he returned, the Texans' fortunes on the ground did a 180.
"He's an outstanding player, both run and pass," Patriots head coach Bill Belichick said. "He makes a big difference on all plays, particularly those outside plays that Miller does such a great job on, and [Alfred] Blue. He's a big addition to that group and an outstanding player."
Brown said the ground game that averaged 116.2 yards per contest, is predicated on a few different things.
"I think the kind of intensity that I play with helps out in the run game," Brown said. "Just trying to set the tone up front for our guys. From a run standpoint, I think just being aggressive, kind of knowing what to see and kind of being able to anticipate stuff and communicate it to the other guys."
Miller gained 1,073 yards in 14 games this season, and said there's no room for being tentative against New England.
"With them, you have to be aggressive," Miller said. "They have a good run defense. I think they are No. 3. We have to do a great job of just being physical, doing a great job getting first downs, try to put ourselves in manageable third downs to keep the chains moving."
Only seven other teams were able to run for more yards per game than the Texans in 2016.
5. Woof!- The Texans are massive underdogs in this contest. The Patriots won 14 games, the AFC East,
and locked up homefield advantage throughout the playoffs. Their defense is the best in points per game allowed, and the offense has pumped out 27.6 points per game, which is the third-best mark in the NFL. Not many prognosticators are giving the Texans a chance in this one, but they remain confident.
"We're not occupied with any of that talk or anything like that," outside linebacker Whitney Mercilus said. "We understand what we have in this locker room."
If anything, Jadeveon Clowney said, being underdogs is another bit of motivation.
"That kind of boosts us up a little bit," Clowney said. "'OK, we're going to show them.' One of the mentalities
this week going into this game is we're the underdogs, always been underdogs all season and let's go out there and prove to them why we're here in this second round now. So, it's time to go out here and compete."
Cornerback A.J. Bouye agreed.
"I think it fuels everybody," Bouye said. "This game is about respect from the opponent across the line and either way it goes you know you see things like that. I try to stay away from it, but it motivates you when you see it and you just go harder and keep going harder and at the end of the day like coach told us today it's going to get harder with each round and we have the number one seed this round and we have to be at our best."
The Texans are now 3-3 all-time in the postseason.