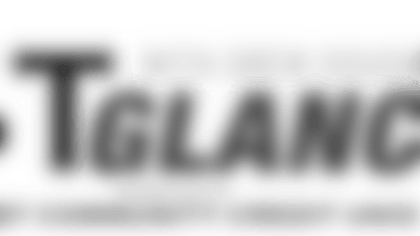 ](https://www.texanschecking.com/)
The Texans (1-1) face the Patriots (1-1) Sunday at noon CT in New England. Since 2012, it's the sixth time these two squads have met in the regular season and playoffs. They also practiced with each other at The Greenbrier in West Virginia for a few days in August. Here are five things to watch on Sunday at Gillette Stadium.
1. Rattle Brady: Tom Brady rebounded from a subpar Week 1 by completing 77 percent of his passes for 447 yards and three touchdowns in a blowout win at New Orleans last Sunday. Against the Texans last January, he struggled. He only completed 18-of-38 passes and was picked off twice. Nevertheless, the Patriots still won by 18 points. 
But at times during that Divisional Round playoff, the Texans had him rattled. He was hit eight times and sacked twice. According to outside linebacker Jadeveon Clowney, that must continue this Sunday.
"We got to create some pressure up front," Clowney said. "It's going to come down to the D-line up front getting pressure and hopefully he'll got off his spot and make some bad passes. He doesn't do that a lot."
Brady threw just two interceptions all of last regular season. The Texans snared a pair in the playoff loss. Defensive coordinator Mike Vrabel explained how what happened in Foxboro last winter can help in Week 3.
"I think you show them how close we were at times," Vrabel said. "I think that you look back at the way we ended the first half last year, goal-line stand, opened the second half with a three-and-out. Those are the things you look at and you try to show them."
2. Watch your backs: The only two touchdowns Brady passed for in the playoff win against the Texans went to running backs. Dion Lewis scored on a 13-yarder, and James White caught a 19-yard touchdown. The Patriots are masterful at throwing to their running backs when they see a mismatch, and the Texans are mindful of that.
"They scheme well, they have a lot of fast, athletic backs," linebacker Benardrick McKinney said. "I'm just going to do my job. Wherever coach puts me or wants me to do, cover the back, tight end, whatever, I'm just going to do it."
Head coach Bill O'Brien said the Patriots are incredibly unique in that aspect of the offensive gameplan.
"The way that they use their backs is, really you can't compare it to anyone else," O'Brien said. "That's a big part of our players doing a good job of understanding their personnel and who's in the game and what they can do, what their skillsets are, what they're able to do. That's a challenging part of the game plan."
So far this season, the running backs have combined to catch 17 passes for 181 yards. Those 17 receptions account for 37 percent of the team's total catches.
"You better be lined up," O'Brien said. "They're going to go fast, go at a good tempo whether they're huddled or no-huddle. It's basically at the snap of a finger because the ball's going to be snapped very quickly."
3. Deshaun is on: The second start of Deshaun Watson's career comes against a defense that's surrendered 62 points through two weeks of the season. According to James Palmer of the NFL Network, it also comes against a head coach in Bill Belichick, who is 8-0 as Patriots head coach versus rookie signal-callers.
Further, those quarterbacks have combined to throw five touchdowns, 16 interceptions and have a 50.7 passer rating.
"I usually don't get nervous because, I mean, football is football," Watson said. "This is what I love to do. I mean, it's no different than playing little league. All it is is more people watching, and of course, guys are bigger and faster, smarter, but at the same time, it's still football."
As for Belichick, he's been impressed by the rookie.
"We certainly could see his poise and he's been in a lot of big games, does a good job at the line of scrimmage," Belichick said. "I thought Cincinnati gave him some tough looks and he handled those well."
4. Run, run, and run some more: The Texans rumbled for 168 yards last Thursday night against the Bengals, and came away with a win. Lamar Miller and D'Onta Foreman accounted for 101 of those yards, and they carried the ball a combined 30 times.
Foreman got a dozen carries in Cincinnati after just one in the opener, and he said he left yards on the field. But he also knows what he has to do differently.
"Just got to make them miss in the open field," Foreman said. "That's something that I'm capable of doing. I'm confident in making people miss in the open field, I just have to make it happen."
5. Be special: The Texans could use a big play on special teams. Will Fuller returned a punt for a score in Week 4 last year against the Titans. 
But it's been since early October of 2009 since the Texans have returned a kickoff for a touchdown. They blocked a field goal two years ago in Carolina, and a punt in Week 1 of 2014. Making something happen on special teams could go a long way towards helping Houston secure a victory.