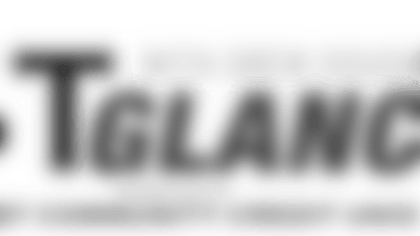 ](https://www.texanschecking.com/)
The Texans (4-6) travel to Baltimore (5-5) for a Monday Night Football matchup at M & T Bank Stadium. The two franchises haven't met since a 2014 tilt at NRG Stadium, which Houston won by a 25-13 margin in Week 16. Here are five things to watch when the the Texans square off with the Ravens.
1. Stay Clean- It's been black-and-white for the Texans this year: when they turn the ball over more than they take it away, they're winless. When they take it away more than they turn it over, they're undefeated. In losses this season, the Texans are minus-12. In wins, they're plus-7. When they've been even in the turnover differential category, they're 1-1, with a loss to the Colts and a win over the Cardinals.
It all starts on the offensive side with Tom Savage, who said he must get better at protecting the football. Savage has been picked off just three times in 125 attempts this regular season. More glaring: he's lost six fumbles in 2017, and it's mystifying.
"This whole fumble deal, I don't know where this has really come from," Savage said. "I've never been a fumbler in my life. I think it's just really protecting the ball when you're getting hit and just kind of moving past some of the turnovers."
Savage and the Texans devoted some more time in practice to eliminating that mistake.
"What you do is you go through individual drills," quaterbacks coach Sean Ryan said on Wednesday. "Almost every drill that we had today, we added a little part of someone smacking at the ball, him stepping up. He's frustrated as much as anybody else. He realizes we can't turn the ball over."
The Ravens, meanwhile, have been outstanding at forcing turnovers. They're tied with Jacksonville for the League lead in takeaways with 23. They've picked off 16 passes and forced seven fumbles. Ball security will be at a premium for Savage and the Texans if they want to pull off a victory.
2. Keep it up, 'Hop- Last week against All-Pro cornerback Patrick Peterson, Deandre Hopkins battled. The Texans receiver caught four passes for 76 yards and a touchdown. On a third quarter scoring drive, Hopkins beat the Cardinals for a 34-yard catch-and-run, and then a 28-yard touchdown grab on consecutive plays.
Hopkins has spent a lot of time matched up with elite secondaries this season, facing the likes of Cincinnati, the Rams and Seattle, who are ranked, 6th, 10th and 13th, respectively in passing yards allowed per game. Despite those high rankings, Hopkins still managed to catch seven or more passes in each of the those three games, torching the Seahawks for 224 yards and the Rams for 111 yards.
He's produced, whether it's been Savage or Deshaun Watson throwing passes his way. It hasn't really mattered.
"I think it's a testament to the guy being a playmaker," Ryan said. "It really is. You put the ball in his catch radius, which is a pretty impressive catch radius, and he makes plays. So, sure, it's impressive."
Now, he faces a Ravens' secondary that's ranked second in the NFL in passing yards allowed per game, at 185.2. They also have five players with two or more interceptions as well. Hopkins, though, has the utmost respect from Baltimore.
"A star," Ravens head coach John Harbaugh said. "One of the best, very top receivers in the National Football League. Very tough cover, go-to player. Very impressive."
3. Continue Comin', Clowney- Jadeveon Clowney feasted on the Cardinals last Sunday, sacking Blaine Gabbert twice, and also ringing up three tackles for loss. He popped Adrian Peterson on a 4th-and-1 rushing attempt, stonewalling the Cardinals and helping seal the victory for the Texans. He's up to a career-best eight sacks on the season, and he's leading the NFL with 15 tackles for loss. Head coach Bill O'Brien has been impressed by the fourth-year pro.
"I think when you watch him and you see how we move him around on the field – I mean, he plays a lot of different positions," O'Brien said. "Each one requires different communication, so that shows it right there. Then, in the meeting, when the questions are asked, a lot of times even though you may be asking this guy over here, he's the one answering the question. You almost have to get him, 'Hey, relax. We're asking this guy.' He's got a real good knowledge of what we do. He's got a real good knowledge of football."
As Harbaugh did with Hopkins, the Ravens coach also reserved high praise for the Texans outside linebacker.
"He's a game-wrecker," Harbaugh said. "He's all over the field. I think their defensive coaches do an outstanding job of hiding him and moving him around and making it tough to find him. He's just been tremendous in every phase of the game on defense."
Clowney and the Texans defense are facing a Baltimore offensive line that's been banged up. Starting left tackle Ronnie Stanley missed the Green Bay game with a concussion, and has been limited in practice. Starting right tackle Austin Howard didn't practice on Wednesday because of a knee injury.
4. Get on (the score)Board- The Ravens defense has shut out three opponents this season: the Packers, the Dolphins and the Bengals. The wins over Green Bay and Miami have come in the last three games. But when opponents have simply gotten on the scoreboard against Baltimore, they've won five of seven times. For the Texans, according to Savage, it's simply about running their offense effectively.
"We got to go out there and we got to execute what we got to execute," Savage said. "I know that we're all confident in ourselves and Coach always says it, 'We are what our record says we are,' but at the same time, we can go out there and we can really make a run at this thing."
When the Ravens have lost, they've allowed an average of 28.8 points per game in 2017.
5. Terrell Awareness- Terrell Suggs remains a force. The 35-year old pass rusher has rung up 7.5 sacks so far in season 15 of his career. 10 times since he entered the League since 2003 has he tallied eight or more sacks. The Texans know their hands are full with the veteran.
"He just really hasn't lost a step," Savage said. "He's a strong player. He's been in the league for 14, 15 years. Those guys have seen it all. So, you have to have your work cut out and I know we're really excited for this opportunity."
Harbaugh, who's coached the Ravens since 2008, said this might be the best Suggs has ever played.
"I agree," Harbaugh said. "This is probably the best football he's played in a while and as good as he's ever played, I think."