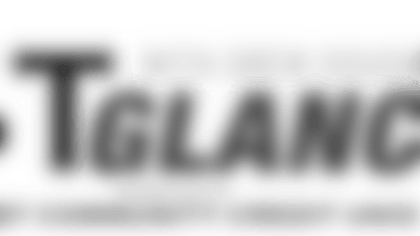 ](https://www.texanschecking.com/)
The Texans are in New Orleans for their third preseason game of 2017. They face a Saints team quarterbacked by future Pro Football Hall of Famer Drew Brees. Here are five things to watch when the two squads square off in the Mercedes-Benz Superdome on Saturday evening.
1. Crisp QB- Tom Savage has been ultra-sharp in two preseason games. He's completed 16 of his last 17 passes, going back to his final drive under center at Carolina. So far this August, he's connected on 85 percent of his passes with a touchdown and zero interceptions.
Like the rest of the starters and key contributors, he won't likely play in the fourth and final preseason game next Thursday, so Saturday night will be his final action before the Week 1 opener against the Jaguars. For Savage, the goals remain simple.
"Kind of just piggy back off what we did last preseason game," Savage said. "Start the game fast, score some touchdowns and at the end of the day get the win. Obviously just be perfect with protecting the ball and not turning the ball over. And, like I just said, we have to score and let's finish this preseason off the right way."
The fourth-year pro has guided the Texans on a touchdown drive in each game this August, and wants to keep that up Saturday night. Head coach Bill O'Brien wants to see a few things from his quarterbacks, with "continued improvement" atop the list.
"Continue to move the football. We've had a lot of yardage in the first two games, which is good, but in the end it's about scoring points, and I thought we did a better job of that the last game than we did the first game. So, in the end, you're judged as a quarterback by two things: winning and getting your team in the end zone."
2. WR chances- DeAndre Hopkins won't play. Neither will Braxton Miller. Will Fuller's been out since early in training camp, and won't return this preseason.
So Jaelen Strong and a host of new Texans receivers will try to make the most of the opportunity.
Strong caught a touchdown pass last weekend from Savage, and remains a favorite target of the starting quarterback.
Savage also linked up with Bruce Ellington last week against the Patriots. Ellington, who signed with the Texans after the first game in Charlotte, led the team in receiving yards with 93. He's playing primarily in the slot, and so far he's flourished there.
"There's a little freedom with me being in the slot," Ellington said. "They allow me to do what I'm here to do, and that's make plays."
Ellington did indeed make plays against New England, as caught a pass from Savage for 37 yards and one from Deshaun Watson for 36.
O'Brien's liked the contributions from Ellington, and said the pass-catcher will make plays when he's available.
"I think the big thing with Bruce is staying healthy, making sure he gets the treatment and he's able to stay healthy," O'Brien said. "If he's out there for us, he's going to make plays for us."
3. Clowney comin'- Jadeveon Clowney, who missed last Saturday's contest against the Patriots, practiced against the Saints and will likely play on Saturday. He was disruptive on Thursday against the New Orleans offensive line, and is excited about what he, J.J. Watt, Whitney Mercilus and the rest of the Texans defense can accomplish together.
"We're going at it," Clowney said. "Me, him, J.J., D.J. (Reader), everybody up front. I think we take pride in competing with each other. First one to the ball, to the quarterback, is what we come out here and try to do. When you have all the guys wanting to have that attitude, the sky's the limit for this defense."
Clowney said he's glad the Texans defense will get to work against one of the all-time best in Brees. 
"Just to come out here and get some work against him is great," Clowney said. "We knew we were going to get a good look so, defensively, if we could come out here and guard the guys he's throwing to and make him make mistakes, it could be good for our defense."
4. Kicker competition- Veteran Nick Novak, who's kicked for the Texans since the middle of the 2015 season, and second-year kicker Ka'imi Fairbairn continue in their competition.
Novak's made all four extra point tries, and on kickoffs the opponents have averaged just over 23 yards per return.
Fairbairn, meanwhile, has successfully kicked three field goals, all from 35 yards or less. He was wide right on a 55-yard attempt at Carolina. He's also kicked off seven times, with six of those going for touchbacks. The lone return against him was for 22 yards. 
5. Hurricane thoughts- Even though the players will be focused on the task at hand, there will naturally be an interest in how things are at home with Hurricane Harvey making landfall. 
"I definitely keep an eye on it," Mercilus said. "I've got family back there, of course. I hope everybody's safe. Everybody from the fans to my family and all that and hopefully everybody stays away from the flood, as we've had some issues for the last few years."
O'Brien echoed the sentiments of Mercilus.
"I pray for all of us back in Houston and hope everybody stays safe," O'Brien said. "Hopefully it starts to blow the other way. It's a tough deal when you have hurricane season during this time of the year and, like I said, I hope everybody stays safe."
Check out some shots from the Texans-Saints joint practice in New Orleans.