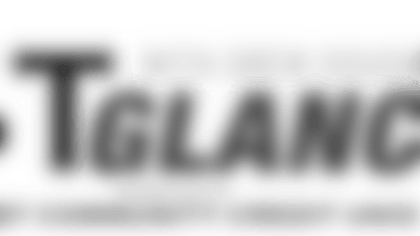 ](https://www.texanschecking.com/)
The Texans (4-7) travel to Nashville for a Week 13 matchup with the Titans (7-4). Houston blasted Tennessee in Week 4, winning by a 57-14 margin and pushing their record to 2-2 on the season. Here are five things to watch when the AFC South rivals kick off at noon CT inside Nissan Stadium.
1. Hello Hopkins: For the past few weeks, this article's featured DeAndre Hopkins and Jadeveon Clowney as two of five things to watch. 
That will hold true again this week.
Hopkins is atop the NFL, or near the top of the League, in just about every receiving category. Nobody has more touchdown grabs (9) than he does. He has the most fourth quarter receiving yards (407) and is tied for the League lead (12) in receptions of 25 yards or more.
Last week, versus the NFL's second-best pass defense, Hopkins shredded the Ravens for 125 yards on seven catches, and also drew three defensive holding penalties and two defensive pass interference calls.
"I know if I throw it to him, he's not going to let anyone pick that ball off and he'll go up and get it," quarterback Tom Savage said. "I mean, I'll keep saying it week-in and week-out, he's the best receiver in the league and yeah, it's a blessing to have a guy like that out there."
Further, Hopkins has feasted on the Titans throughout his five-year career. In nine contests versus Tennessee, he's cracked the 100-yard mark five times, and he's added a 94-yard game as well as a 95-yard game too. He has more receiving yards (930) against the Titans than any other team in his career.
Even when he's not catching the ball, he's drawing penalties. Moving the chains by whatever means possible is a plus.
"That's big because those are plays that don't go on the stat sheet that help for a team to score," Hopkins said. "So, anything to help my team put points on the scoreboard is big. That's definitely something that goes unnoticed, I feel like, just not with me, with players around the league."
2. Protection changes: Chris Clark started eight games at left tackle this season, and was a sub in two others. He's not on injured reserve with a leg injury, and won't play again in 2017. Losing his experience on the blind side will shake some things up, and the Texans now have to adjust up front.
"We've got a number of different ways we can go," head coach Bill O'Brien said. "Obviously Kendall Lamm's played there. We promoted Chad Slade. We can move Breno (Giacomini) over there. Jeff Allen's played tackle in the past, so we're going to kind of look at all the different options that we have."
Giacomini's started every game this season at right tackle, while Allen's started nine of 11 games at right guard. Slade was a practice-squadder, and Lamm started in Week 1 at left tackle. O'Brien explained the key to success up front on offense.
"It comes down to communication," O'Brien said. "It is what it is. Just have to get them going."
Quarterbacks coach Sean Ryan said whoever's in at tackle will have some help.
"We're always aware of helping our tackles, as most teams are in the NFL, with chips and slams and things like that, helping on the edge," Ryan said. "That doesn't change. That's a weekly thing. Honestly, we really do have the mentality that those guys can step in and do their work." 
3. Clowney continues...: As impressive as Hopkins has been this year, Clowney's done the same on the defensive side of the ball. He's rung up nine sacks in 2017, and leads the NFL with 17 tackles for loss. One of the many reasons for his success, according to Tennessee head coach Mike Mularkey, is the variety of spots defensive coordinator Mike Vrabel lines him up on the defensive front. 
"Another good job by Vrabel and that defensive staff in moving him around, getting matchups and making literally everybody on the field at some point have to block him, which is a difficult task," Mularkey said.
Clowney's recorded a sack in five straight games, and he picked one up in Week 4 when the Texans blew out the Titans. Additionally, he's a leader off the field in his own way.
"He's got a great attitude, he's got energy, he loves football," Vrabel said. "And there's different ways to lead. I think that JD's going to lead by example and I tell him, 'When you play as hard as you do and you're productive, then you have to demand that type of effort out of everybody else during the games.'"
4. Manage Mariota: Clowney will get a second crack at Titans quarterback Marcus Mariota. The first time around, on October 1, Mariota exited the game at the half due to injury. Clowney strip-sacked Matt Cassel after the intermission. 
Over the last three games, Mariota has struggled, throwing three touchdowns and seven interceptions. The Titans have still managed to win two of those games. Getting after Mariota and making life uncomfortable for him is a key for Clowney and the Texans defense.
"It's hard work," Clowney said. "I mean, he's a good player. He can run, very fast, throw the ball. It's going to be a good game plan this week to go out there and play him."
Mariota's connected on 63 percent of his passes this season for 2,273 yards, with nine touchown tosses and a dozen interceptions. He's also run for four scores this year. His ability to move can be a double-edged sword for the Texans defense.
 "You've got a chance to get you some sacks, but we know he's going to try to make plays with his legs," Clowney said. "We just got to be in the right place at the right time this week. Everybody has to do their jobs for us to go in there and get a win."
5. Stop the Run: Another way to frustrate Mariota comes in the form of stopping the Titans on the ground. As a team, Tennessee is 13th in the NFL in rushing yards per contest with 115.2. That's a dropoff from 2016, when they third in the League with 136.7. 
"We were more effective last year," Mularkey said. "Teams are countering it, trying to stop it knowing it's a pretty important part of our offense. No, we'd like to run it better and I probably wished for the same thing last year."
In their four losses this season, the Titans have averaged just 75.5 yards per game on the ground. 
If the Houston run defense, which is 7th overall in the NFL with just 96.3 rushing yards allowed per game, can continue it's success, the Texans will be in a good position to prosper.
Check out photos from Thursday's practice as the Texans prepare for Sunday's game in Nashville against the Titans.