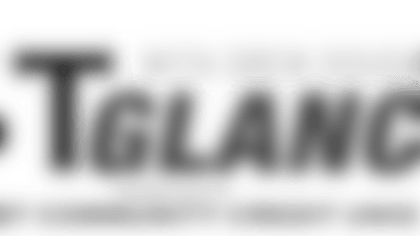 ](https://www.texanschecking.com/)
The nine-month trudge from the end of the 2014 regular season to the start of the 2015 regular season has morphed into a quick jog.
The Texans first preseason game is Saturday evening at NRG Stadium against San Francisco. There are thousands of details to watch, but here are five of which I'll keep tabs. I'm excluding the most obvious one, which is the competition to start at quarterback between Brian Hoyer and Ryan Mallett. We're all watching that.
1. The Comittee: With Arian Foster out due to injury, the Texans now lean on the likes of Alfred Blue, Jonathan Grimes, Chris Polk and Kenny Hilliard. I want to see what sort of order those four are given
reps, and also what that quartet is able to accomplish.
Even before the Foster injury, we'd been told the offense was going to look differently than it did last year. Now though, it will likely change a bit more.
Blue went through an offseason in which he worked out with Adrian Peterson and his trainer, in addition to the daily sessions with the team's strength and conditioning staff. Brian T. Smith of the Houston Chronicle wrote about it and we'll see whether or not the bulked-up Blue takes a step forward from his rookie season.
"He's a guy that really knows our offense well," head coach Bill O'Brien said. "He plays a lot on third down, but now with Arian out, he's playing more on first and second down in certain packages. Really dependable guy."
Polk has explosion and elusiveness, while Hilliard has been a power back that's finished with spurts of controlled violence.
2. Pass Catchers: Who catches the passes from Mallett and Hoyer will be intriguing. The wide receiver
position is as competitive a group on the team. Third-year standout DeAndre Hopkins is locked in at the top spot and will see plenty of passes come his way in 2015.
Behind him, veteran additions Nate Washington and Cecil Shorts, III have both been extremely impressive throughout OTAs, minicamp and training camp. Third-rounder Jaelen Strong has had ups and downs throughout camp, but the rookie is extremely promising.
Those are four names, but a group of eight others are fighting tooth-and-nail for what will likely be a fifth and final wideout spot on the roster. Veterans Damaris Johnson and Keshawn Martin, Alan Bonner, rookie fifth-rounder Keith Mumphery, former Aggies EZ Nwachukwu and Travis Labhart, along with Jace Davis and Chandler Worthy are all in the mix.
Producing on Saturday night and in each of the three remaining preseason games could be a deciding factor in who stays, who's a practice squadder, and who goes.
3. In the right corner: The cornerback competition mirrors the receiver one in a lot of ways. Johnathan
Joseph and Kareem Jackson are proven starters. The team invested its first pick in the 2015 NFL Draft on Kevin Johnson from Wake Forest. A.J. Bouye, Jumal Rolle, Darryl Morris each made significant contributions in 2014. Charles James has been a shining light at times in camp.
Let's see what Johnson does in his first NFL action. He's not backed down from any challenges so far, and he described what he's done well, and what he wants to improve.
"I feel like I've done a pretty good job of breaking down the ball and playing my game," Johnson said. "Some things that I want to work on is coming out of my breaks and driving my eyes on the receiver because it makes that much of a difference with the separation aspect."
4. Inside Job: Brian Cushing looks more like the ferocious, game-changer at inside linebacker that he
was in 2011. Knee injuries and the rehab from them in the 2012 and 2013 seasons robbed him of his physicality. But this winter and spring, the seven-year veteran was able to work out and train at full force, and it's shown on the field throughout camp.
"This is the best I have felt in a while," Cushing said. "I don't have to overcome anything or rehab, but I can just go full force right into practice and work on football, which I haven't been able to the last couple of camps."
Still, don't expect to see too much of Cushing on Saturday night.
Instead, behind him and Mike Mohamed, a group of Benardrick McKinney, Max Bullough, Justin Tuggle, Jeff Tarpinian and Akeem Dent are all in contention to make an impact.
Bullough spent the bulk of his 2014 as a rookie on the practice squad before getting a taste of game action late in the regular season. O'Brien has repeatedly praised the former Michigan State Spartan's preparation and play, saying he looks like "one of the more improved guys."
3rd in Line**- Tom Savage will play quite a bit tonight at quarterback. In last year's preseason opener, he looked all the part of a rookie in very limited duty.
But a year in the system and a much improved game have seen the former Pitt Panther taking steps forward.
Savage is getting better, he really is. I think he's made a lot of strides from his first year. He's another guy, you know I thought, we had a 50-play scrimmage the other night with some of the younger guys in the bubble, and I thought he did some decent things in that scrimmage. It was one of those things, get him into a rhythm and the other two guys weren't in that scrimmage, and he was in there and I thought he did some good things." 
"Savage is getting better, he really is," O'Brien said. "I think he's made a lot of strides from his first year. He's another guy, you know I thought, we had a 50-play scrimmage the other night with some of the younger guys in the bubble, and I thought he did some decent things in that scrimmage."



The second-year signal-caller will get ample reps in the second half against the 49ers. Look to see how his command of the offense has grown from last August to now.


![](http://www.houstontexans.com/news/drewdownfield.html)