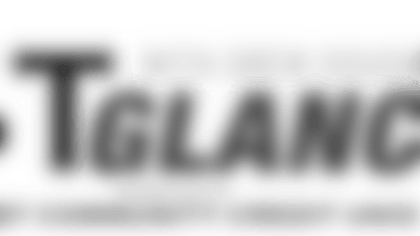 ](https://www.texanschecking.com/)
The Texans (4-8) host the 49ers (2-10) on Sunday in a Week 14 matchup. It's the first time these two teams have squared off in Houston since 2009, when the Texans won 24-21 on October 25 of that year. Here are five things to watch when the teams kick off at noon CT inside NRG Stadium.
1. Fuller in the House: For the first time since a Week 10 loss at the Rams, the Texans will have Will Fuller, V back on the field. The second-year receiver suffered a ribs injury in the first half of that game, and has been out since. He missed the first three weeks of the regular season after a collarbone injury in training camp. But in the five-plus games he was on the field, Fuller was electric. He caught 17 passes for an average of 19.2 yards per catch, and seven those catches were touchdowns. 
But getting in the end zone wasn't the only great part of having him on the field. His ability to draw attention away from fellow receiver DeAndre Hopkins is much appreciated.
"You know it," Hopkins said. "It's always good to have Will back. Adds elements to this offense we need."
In the six games Fuller played this season, the Texans averaged 30.5 points per contest. In the other six, they averaged just 18.8. His presence is an obvious plus, according to running back Lamar Miller.
"It helps out a lot," Miller said. "It helps out the running game and it helps 'Hop. You have to key on a speed guy. He takes the top off the defense. We're looking forward to him being back and making plays."
The time away from the field wasn't fun for Fuller.
"It's always hard being away from the guys," Fuller said. "I'm real excited to just be back out there with my team and trying to help them get a win. That's all I'm worried about."
2. Get running: The Texans want to run the ball better than they have the last two games. Last Sunday against the Titans they gained 53 yards, after picking up 66 yards the week before at Baltimore. Head coach Bill O'Brien said that needs to change, and change quickly.
"We just have to figure out what corrections we need to make, figure out how we can get it better," O'Brien said. "Every week's different. Every week's different, the matchup's different, the scheme is different. We got to do a better job running the ball."
Houston is 10th in the NFL in rushing yards per game with 117. The Texans will be without Alfred Blue, who suffered a concussion in Nashville. Starter Lamar Miller, who's gained 711 yards this season, knows what he and the rest of the backs need to do to be successful.
"We just have to go out there and just be decisive," Miller said. "Hit the hole once we see it. We just get positive yards."
The 49ers defense has struggled this season against the run, allowing 123.9 yards per game, which is 29th best in the NFL.
3. Cushing's Return: Linebacker Brian Cushing will play for the first time sine Week 1. The 9th-year veteran was suspended for 10 games on September 13, and he's glad to be back.
"I'm just extremely excited to be back with my team and playing the sport again that I love," Cushing said. "This is everything I do, everything I love doing."
The franchise's all-time leading tackler joins an inside linebacker corps led by Benardrick McKinney, Zach Cunningham and Dylan Cole. Becuase of injuries to Whitney Mercilus and Brennan Scarlett, the outside linebackers have seen some turnover. The addition of Cushing gives the Texans some more options on the edge.
"There's a lot of flexibility with all those guys because of the skillset that they have," O'Brien said. "So, McKinney could be out there with his length. Obviously Brian has played inside most of the time he's been here, but he can play outside. Zach played defensive end in a nickel scheme last week. So, those guys can be moved around."
Defensive coordinator Mike Vrabel is confident Cushing will bring his trademark tenacity to the field on Sunday.
"He'll play hard," Vrabel said. "I know that. I expect him to play hard, I expect him to play physical, just like he did when he was back out there before."
4. Jangle Jimmy: Cushing's return helps bolster a defense that will try it's best to rattle quarterback Jimmy Garoppolo. In his first start as a 49er, Garoppolo completed 70.3 percent of his passes for 293 yards in a 15-14 win at Chicago last Sunday. He was picked off once, but he guided San Francisco on five field goal drives. He was sacked twice and picked off once, and the Texans will look to do some of that and more at NRG Stadium. 
Outside linebacker Jadeveon Clowney is impressed with what Garoppolo's done since being traded west from New England on October 30.
"They've been winning games with him," Clowney said. "They've won two games this year, but he came in and made a couple of key passes in some of those games and he's moving the ball down the field. We've got to get ready to stop that guy."
Vrabel said Garoppolo's "quick release" is one of the things that's enabled him to have early success.
"He's got guys bearing down on him last week and it's like he's flipping it to first base like a shortstop," Vrabel said. "Just arm angle, just getting rid of it as (Akiem) Hicks is barreling down on him a couple times and completes the passes. So, quick release, looked like he had good command. They clearly feel comfortable with him."
The 49ers have allowed 37 sacks in 12 games this year.
5. Different in the Differential: The Texans have struggled in the turnover differential category. They've turned the ball over eight more times than they've taken it away, which ties them for 28th-worst in the League in that category. San Francisco isn't much better, as they're minus-5 in that statistic, with 13 takeaways and 18 turnovers.
Since their Week 8 loss at Seattle, the Texans have been on a downward trend in this statistic. Going into that contest, Houston was plus-1 on the season. Since then, the Texans have been minus-9, and haven't won the turnover battle in a single game. They've been even in three contests, winning just one of those three. 
Altogether this season, they're a perfect 3-0 when they win the turnover battle. They've lost all six games in which they've been negative in the turnover differential category. 
Flipping the script will go a long way towards getting a win on Sunday.