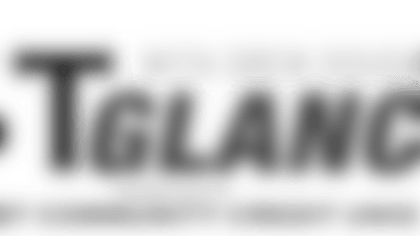 ](https://www.texanschecking.com/)
The Texans begin their 2016 season on Sunday at noon CT against Chicago. They host the Bears at NRG Stadium, and here are five key storylines to watch in the game.
1. All eyes on Osweiler- The new quarterback performed well during the preseason, and did so with an offensive line in transition. Starting tackles Duane Brown and Derek Newton were out due to injuries, and
projected starting center Nick Martin was too. But Brock Osweiler helped guide the offense on multiple scoring drives, and tossed a pair of touchdowns to rookie wide receiver Will Fuller in the process.
Now though, the pressure and expectations are ratcheted up a notch or two. Gone are the vanilla defenses. But back, in Osweiler and the Texans favor, is Newton. Add to it a bigger playbook than the Texans ran in the preseason, and it'll be interesting to see what Osweiler and company do. Regardless, head coach Bill O'Brien's expectations of his new signal-caller are clear.
"I want to see him manage the offense the way he's been doing it all during OTAs and training camp and in the preseason," O'Brien said. "I just want him to do a good job of making good decisions for the football team."
Osweiler said he won't be nervous, but will be excited.
"There's a lot of energy," Osweiler said. "You can feel it around the city. There's a lot of work that went in to getting to this point. OTAs and then the summer workouts, training camp."
2. Watt's return- How J.J. Watt looks in his return from a back injury will dominate the conversation
before, during and after the Texans and Bears play Sunday. The three-time NFL Defensive Player of the Year was cleared by doctors last weekend, and he practiced on Monday, Wednesday and Thursday.
He'll likely be on a play count, which will be decided by the team's medical training staff.
"We'll decide that probably sometime before the game, talking about like Saturday or something," O'Brien said Thursday. "I just know that he's been out there practicing and he's been in there quite a bit in practice. That's good. That's good for the Houston Texans."
Watt played through groin, back and hand injuries in 2015, but said he's feeling fine, physically.
"I feel no limitations whatsoever," Watt said. "My body actually feels better than it did for the second half of last season, obviously, with everything we were dealing with. I'm in a pretty good spot."
Adding him to a defense that was able to generate takeaways in the preseason, and which dominated in the latter half of 2015 is intriguing.
3. Clowney and the pass rush- Jadeveon Clowney showed flashes of his dominating potential this
August, and has been healthy for the past few weeks. How well he integrates with Watt, as well as Whitney Mercilus and John Simon will go a long way in determining just how good this 2016 defense can be.
Against Chicago, they'll face a quarterback in Jay Cutler who can be elusive in and out of the pocket. He's also capable of making off-script plays for big yardage.
"I think you have to try to keep him in the pocket for one, so that he doesn't get out and get those open throwing lanes," defensive coordinator Romeo Crennel said. "You have to be cognizant of your rush lanes, so that you don't give him those big windows to throw in because when you give him those he can make the throws. He can
make all of them and he can stick it in pretty good."
"We can be as good as we want to be if everybody comes together and works, like we've been doing," Clowney said. "We've got a long way to go, but it's about to come now. Sunday we will see where we're at. We'll go out there and compete."
Veteran defensive lineman Vince Wilfork said Cutler, who finished with 21 touchdown passes and 11 interceptions in 2015, is a very challenging quarterback to face.
"He can hurt you on the ground and in the air," Wilfork said. "He can make every throw and he's very competitive. He has guys around him that he can get the ball to. We have our hands full with a quarterback like Jay."
4. Fast guys- The Texans didn't make a half-hearted attempt to get faster on offense. They doubled
down. Through free agency they picked up speedy running back Lamar Miller, and then spent three of their first four draft picks on the likes of receivers Will Fuller and Braxton Miller, and running back Tyler Ervin. That focus on upgrading the speed, didn't go unnoticed around the NFL.
"It looks like Bill and the personnel staff there are looking to increase their team speed, in particular on offense, to go along with that pretty salty defense," Fox said on Wednesday.
Miller is the starter at running back. O'Brien said he'll be used much more than he was in the preseason, and in different ways.
"We limited his plays during the preseason, to me, for obvious reasons," O'Brien said. "We want to keep him healthy, but also try to get him some work so he may not have had the flashy stats during the preseason that maybe some other backs had but I don't really care about that."
As for the three rookies, each showed bursts of explosion throughout the preseason. Fuller will likely start opposite DeAndre Hopkins. Ervin and fellow rookie Miller are atop the depth chart at both return positions.
5. Return improvement- Speaking of the returners, O'Brien and the Texans are seeking marked improvement on special teams. Larry Izzo is the new coordinator of that unit, and he's tasked with a number of things, including the improvement of the punt and kickoff return units. Houston was in the bottom half of the NFL in average yards for return in both categories.
The Texans looked better on coverage units during the preseason, but O'Brien wants to see the return game step it up as well.
"I think our return game needs to be better, punt return and kickoff return," O'Brien said. "We're playing really good on our coverage units. We need to keep that going on special teams."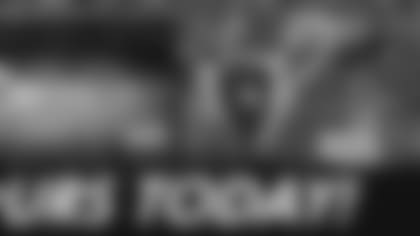 ](https://texanschecking.com/ )