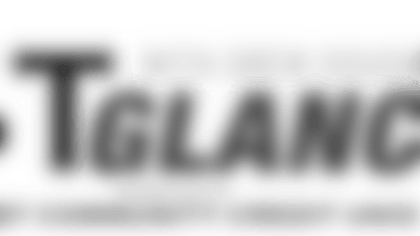 ](https://www.texanschecking.com/)
The Texans (2-3) host the Browns (0-5) on Sunday at NRG Stadium. When Houston squares off against Cleveland at noon CT, here are five things to watch.
1. What's next for Watson: The Texans have scored 30 points or more in each of the last three games. They've only done that once before in franchise history: the final game of 2009 and then the first two games of 2010. Quarterback Deshaun Watson has been a transformative part of making that happen, tossing five touchdowns last week after throwing four in the win over Tennessee and two in the loss at New England.
How opposing defenses adjust to him, and the way he'll re-adjust to them, is fascinating. 
"If anybody can adjust and anybody can adapt, it's him," head coach Bill O'Brien said. "Being around him for the time that I've been around him, like I've always said, he's very smart, very poised and he's got a good instinct for the game. So, we just got to keep working day by day to get better."
Watson was disappointed in the loss last Sunday to the Chiefs, but is looking ahead to the game versus Cleveland as another growth opportunity.
"You just build on it and continue to grow," Watson said. "Especially at this level, professional football, you never know what's going to happen. So, you just kind of try to get better each and every week and try to move forward and prepare for the next one."
So far this season, the rookie's completed 62.1 percent of his passes for 1,072 yards, 12 touchdowns and four interceptions, and he has a quarterback rating of 100.7.
2. Deep Thoughts: One of many things Watson's done well in his brief career: utilize Will Fuller, V in the offense. The second-year receiver returned in Week 4, promptly caught two touchdown passes, and came back last Sunday to catch two more. He's averaging 15.3 yards per catch, and has added a new dimension to the Texans offense.
"Whenever you have all your weapons, especially a guy who can stretch the field and do things like he can as well as being a good route runner, certainly has helped us," quarterbacks coach Sean Ryan said. "We've played well in the last few weeks."
Fuller's speed helps stress opposing secondaries, and has also been good for DeAndre Hopkins. With safeties having to worry about Fuller, the veteran Pro Bowler's also caught four touchdowns in the last two games. He caught four passes last Sunday night, and three of them were for a score.
3. Fresh Front-7 faces: On the first series of Sunday evening's game, defensive end J.J. Watt and outside linebacker Whitney Mercilus both were lost for the season. Mercilus exited with a chest injury while Watt went out with a knee injury. The Texans scrambled this week, signing Kendall Lanford and Lamarr Houston. Those two, along with the likes of Brennan Scarlett, Ufomba Kamalu, Christian Covington, Joel Heath, Carlos Watkins and Brandon Dunn will likely see more action now.
"Sometimes an opportunity arises for another player to really come on strong and help the team," O'Brien said. "You've seen that. You've been around a long time. You've seen guys that get chances in October through January and make big plays for the team."
4. Harass Hogan: The Browns switched starters at quarterback this week, and Kevin Hogan will be under center. Cleveland started the season with rookie Deshone Kizer, but they'll now go with the former Stanford signal-caller. A 5th-round draft pick in 2016 by the Chiefs, Kansas City cut him after training camp and he signed with the Browns. He's able to run, and run successfully, but O'Brien said the Texans won't revamp their defense because of the QB switch.
"You don't drastically change," O'Brien said. "You have to do what you do. You have to really play to your players' strengths, you have to stop the run, you have to set the edge, build the wall, you have to be in good coverage, you have to disguise."
So far this season, Hogan's completed 68.4 percent of his passes for 377 yards and three touchdowns. He's been picked off twice. In his brief career, he's run the ball 13 times, and averaged almost 11 yards per rush. 
"I think that any of these guys that are mobile, they obviously cause problems out of the pocket, and if you come out of coverage and leave guys open, yeah, then they become a little bit more accurate," defensive coordinator Mike Vrabel said. If you're able to stay tight in coverage and then get somebody to come and force him maybe to throw off balance or with somebody in his face, then he's maybe not as accurate."
5. Manage Myles: The first pick in this year's NFL Draft was Myles Garrett, and the Texas A&M product missed the first four games of the season because of an ankle injury. His first game action was last Sunday against the Jets, and he sacked the quarterback on his first play in the game. He added another one later in the contest, and reminded everyone why he was chosen first overall. Keeping him away from Deshaun Watson will be important if the offense is to be successful.
"He's a great player," Watsons said. "He was the No. 1 draft pick for a reason. A lot of talent, a lot of skill. I know he just came back from an injury but he's going to be fired up and ready to go."
O'Brien echoed his quarterback's description of the pass rusher.
"Big guy, explosive guy, good with his hands, instinctive guy," O'Brien said. "He's been injured. I think he's had a bad ankle, but you can see why they drafted him No. 1. He's a difference maker."
Because of the ankle injury, Garrett was a limited participant in the Browns first two practices of the week.