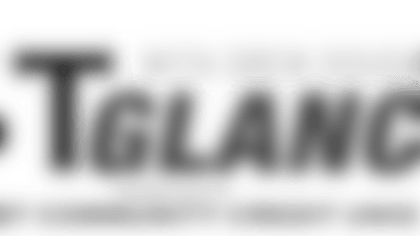 ](https://www.texanschecking.com/)
Here are five things to watch when the Texans (9-7) host the Chiefs (11-5) on Saturday at 3:35 p.m. CT inside NRG Stadium.
1. Keep it up, Defensively- The Texans defense has been outstanding over the last nine games.
They've given up just 12.7 points per game, and in the seven wins, they've allowed only 8.1 points a contest.
The Chiefs come to town with the NFL's 9th-best scoring offense, averaging 25.3 points per game. The trigger-man for that unit is quarterback Alex Smith, who threw 20 touchdowns and seven interceptions, and completed 65 percent of his passes for 3,486 yards.
"He's a very, very athletic guy, very smart quarterback, very efficient quarterback, really understands Coach Reid's offense well, understands the players around him and really executes at a high level," head coach Bill O'Brien said. "He's very, very fast for a quarterback. So it's imperative that the players understand that."
AFC Defensive Player of December Whitney Mercilus said Smith's steadiness during a 1-5 start in September and October has been a key to the Chiefs reeling off 10 straight victories.
"Alex, he's been great throughout the season even though they had a rough start of course," Mercilus said. "They have playmakers as well. That's one thing, they like screens and they do all types of things to get guys in space and go make plays."
2. Hoyer's Handle- Brian Hoyer gets the first postseason start of his career on Saturday. He returned
last Sunday against the Jaguars after missing more than two games because of a concussion he suffered on December 13 against the Patriots. The Texans quarterback was able to guide Houston to a victory, throwing for 249 yards on 25-of-40 passing, with a touchdown and interception.
He said such a performance before the start of the playoffs was important, and went a long way toward 'shaking off' any proverbial rust.
"I don't think I wanted to come back off three weeks rest to play in the playoffs," Hoyer said. "That would be really tough. There's nothing that compares to playing in a game.  So to get back out there, be with my teammates and play in an NFL game, I think it was huge to be able to get that under my belt."
Hoyer finished the season with 19 touchdowns and seven interceptions, and completed 60.7 percent of his passes for 2,606 yards.
After Hoyer's brief hiatus in December, offensive coordinator George Godsey liked how Hoyer looked.
"I feel comfortable with where he's at right now," Godsey said. "It was good."
3. How's Hop covered- DeAndre Hopkins had a monster year in 2015, finishing with 1,521 receiving
yards and a franchise record 11 touchdown catches. He had six games with over 100 yards receiving, and routinely saw a double team.
The Kansas City defense is excellent. The Chiefs finished second in the NFL in interceptions with 22 this year, and they were fifth in takeaways with 29. A big question is who will cover Hopkins, and how much extra attention he'll get.
"They're in the playoffs for a reason," Hopkins said. "They're a good defense."
Cornerback Marcus Peters and safety Eric Berry are headed to the Pro Bowl. O'Brien expanded on what makes the Chiefs' secondary, which he termed "really smart", such a challenge for the Texans.
"They communicate well, very well‑coached, really good ball skills, athletic guys," O'Brien said.
4. Chris Clark at LT- The Texans were dealt a major blow on Sunday when left tackle Duane Brown
went down with a quad injury. He had surgery on Wednesday and was placed on injured reserve.
Veteran Chris Clark took his spot and performed admirably in the eyes of Godsey.
"He did well," Godsey said. "He's a true pro. He prepares well. He knows whether he plays or not, he knows the defenders that he's going against, and he and he studies. We're happy to have him here for sure."
Clark's in his seventh NFL season, and started 14 games in 2013 at left tackle for the Broncos. He also started three playoff games, including the Super Bowl, that season. That reservoir of experience is pretty valuable, according to right guard Brandon Brooks.
"We know the ability that Chris has every time he's come in this year," Brooks said. "He's done a tremendous job whether it was at right tackle, left tackle. No matter where he was. So we always had faith in him."
He'll be tested by a Kansas City defense that's rung up 46 sacks in 2015. Only five teams had more this season.
5. NRG Noise- The first two times the Texans played postseason games at NRG Stadium, the building quaked with fan noise and the home team won. For O'Brien, that must happen the third time around as
"We need this crowd," O'Brien said. "Our players really feed off of this crowd. You can see it on the field, and our players get really excited to play in front of this crowd. I know what it means to the city of Houston to be in this situation. Part of our motivation is to go out and play well for this crowd."
Linebacker Brian Cushing, who's making his first playoff appearance since January of 2012, kept it simple when describing what playing in front of a raucous and noisy crowd can do for the defense.
"It's big," Cushing said. "We know having a home game in the first round is huge for us. We're just excited for it."
Communication for the Chiefs will be adjusted by the noise, but the same goes for the Texans secondary. Cornerback Kevin Johnson, though, said the defensive backs are all in unison in that area.
"With the extra meeting time, understanding each other, getting on the same page, whether it be hand signals or things like that," Johnson said. "Just understanding what is coming and us being on the same page really thinking like we are one brain."
![](http://www.houstontexans.com/news/drewdownfield.html)
Check out photos from Thursday's practice as the Texans prepare for Saturday's playoff game against the Chiefs.