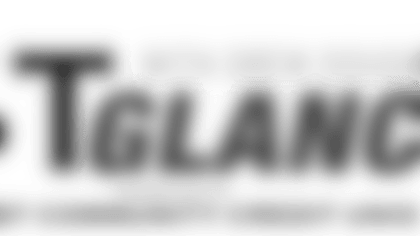 ](https://www.texanschecking.com/)
Here are five things to watch when the Texans host the Chiefs in a Week 2 matchup at NRG Stadium on Sunday.
1. More Watt, less rust-In his return to game action from back surgery, J.J. Watt got after Jay Cutler
and the Bears offensive line as the game progressed. More improvement from Watt on Sunday against the Chiefs would present major problems for their offensive line, as outside linebackers Whitney Mercilus and Jadeveon Clowney are matchup problems by themselves.
Watt said on Wednesday he dealt with "regular" postgame soreness, and that his back wasn't bothering him. Rep by rep, in both the game and practices, Watt said he's getting sharper.
"I think as the game went on I started to knock the rust off," Watt said. "And I feel, even in practice, you can just feel it day by day it starts to come back and a little bit more like myself each day."
Defensive coordinator Romeo Crennel said Watt just needs the game reps to get back to playing like the 3-time NFL Defensive Player of the Year.
"As he gets more time on the field, then those reactions will come second nature and he will be more comfortable with what he's able to do," Crennel said.
A more comfortable Watt, paired up with Mercilus and Clowney, is bad news for opposing quarterback and offensive linemen.
"Whitney's picking his game up, I'm getting better, J.J.'s getting better," Clowney said. "Like I said, it makes the other offensive linemen game plan a lot harder than what they've been doing. They have to game plan for all of us up front and we just have to keep rushing, keep coming, trying to get to the quarterback."
2. Run it again- In the Week 1 victory over the Bears, the Texans controlled the clock, as they held
onto the ball for more than 36 minutes. A big reason why? They gave it to Lamar Miller 28 times on the ground, and he was able to gain 106 yards. Whether he gets it that much again, though, remains to be seen.
"I knew that when he got here that he was going to probably have a chance to carry the ball a lot and he did a lot in the first game," head coach Bill O'Brien said. "I don't know if he'll carry it like that in every game."
If he does, however, Miller said he'll be ready, and drew on a conversation he had with O'Brien in the spring.
"When they signed me here, he was telling me that I would be involved in this offense," Miller said. "I tried to do some things different in the offseason, so I would be mentally prepared."
The preparation paid off, because offensive coordinator George Godsey liked what he saw from Miller in his first regular season game as a Texan.
"We felt like he played excellent," Godsey said. "As far as just taking it this week, I think there will be some more for him on his plate but also being able to recover from Week 1 to Week 2 with the amount of carries."
3. Contain Kelce- Tight end Travis Kelce had field days against the Texans in both Kansas City wins last
year. To start the 2015 campaign, he caught a pair of first quarter touchdown passes that staked the Chiefs to a 14-0 advantage. He finished that day with six catches for 106 yards.
In the Wild Card playoff game four months later, he caught eight passes for 128 yards, and the Chiefs romped to a 30-0 triumph.
"He's a strong player," O'Brien said. "He's got good height, good range, good catch radius. He's very instinctive. He understands coverage. He's a competitor and he's got really good hands. What else can I say? This guy is one of the better tight ends in the league."
Kansas City head coach Andy Reid expects the Texans to change the way they defend against him as opposed to last season's games.
"People give him different looks, and I'm sure Bill will have something for him, Romeo will have something for him that we'll have to adjust to," Reid said. "He's getting better at being able to do those things."
4. Defend short passing game- Speaking of Kelce, the Texans defense will be tested by quarterback
Alex Smith's connection with running backs and tight ends. Last week in the win over San Diego, 21 of Smith's 34 completions went to tight ends and running backs. His leading receiver was running back Spencer Ware, who finished with seven catches for 129 yards. Fellow running back Charcandrick West caught six passes for 24 yards.
"Just look at the Kansas City Chiefs and what they did with their running backs last week, I mean, Ware had a big game," O'Brien said. "West had a big game. They ran the ball. They caught the ball well. I know Jamal Charles wasn't there, but that guy is a really good player too."
Mercilus said the key to defending Smith and company is the "D" word.
"We have to be very disciplined with a type of offense like that," Mercilus said. "Make sure we're doing our job – that's the biggest key – and execute perfectly. That's it at the end of the day."
5. Cover Up- The Chiefs got off to a fast start in the playoff win last January with a 107-yard kickoff return for a score by Knile Davis. The Texans can't allow that to happen again.
Coverage units have been improved under new special teams coordinator Larry Izzo, and cornerbacks Charles James, A.J. Bouye and Kevin Johnson has been bright spots. O'Brien shined a spotlight on Johnson in a Thursday press conference.
"Kevin's done an excellent job for us on special teams as a gunner and as a kickoff cover guy," O'Brien said. "He's been a very good gunner. When Larry Izzo was in New York, he had him rated very highly coming out in the draft as one of the better gunners in the draft that year. He's helping us out a lot on special teams in addition to his role on defense."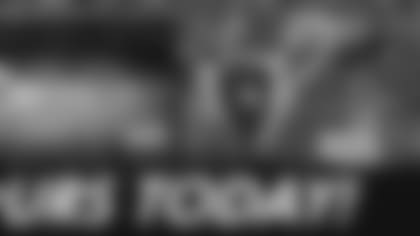 ](https://texanschecking.com/ )