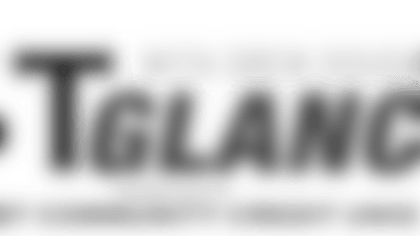 ](https://www.texanschecking.com/)
The Texans (1-3) play their first divisional game of 2015 on Thursday night, and they do so against the Colts (2-2). Here are five key storylines to follow in tomorrow night's showdown at NRG Stadium.
1. Run it- The Texans have to run the football. There's no way around it. Bill O'Brien has said so. The players have said so. And it's something the Texans have done fairly well against the Colts since 2010.
"We just have to be more balanced and really stick with the running game through four quarters and for 60 minutes," the head coach said.
Arian Foster's return from a groin injury saw him get eight carries for 10 yards in the loss to Atlanta. In his career against Indianapolis, he's gashed the Colts for 6 yards per carry and scored eight touchdowns. That type of effort could go a long way towards helping the Texans post their first win against Indy since December of 2012.
Foster is happy to be back at NRG Stadium, and would like to have a big performance for the Texans' faithful.
"Yeah man, I love the fans," Foster said. "Hopefully we can put on a show. I see a good defense and we would like to score points against them."
2. Stay clean- The Colts are the worst in the NFL at turnover differential. The Texans are the second-worst. Those two stand at minus-9 and minus-6, respectively.
Indianapolis has coughed up the ball 12 times through the first quarter of the season, while the Texans have committed eight turnovers.
Neither defense has registered the takeaways they'd like to, and some of that's been a result of plain old bad luck.
"I think bounce of the ball has something to do with it, because it bounced our way last year," defensive coordinator Romeo Crennel said. "This year it's not bouncing as often our way. We've gotten our hands on a couple balls, but last year when we got our hands on the ball, it resulted in turnovers for us."
The Texans were the NFL's best in 2014 at takeaways, with 34 on the season. They were tied for second in turnover differential as well.
3. QB feast- J.J. Watt has nine sacks in eight career games against the Colts. He has four sacks this
season. Jadeveon Clowney still hasn't dropped a quarterback for a sack in 2015, but he's been good at putting pressure on the qb. That Watt/Clowney tandem, and rejuvenated Brian Cushing has definitely made Indianapolis head coach Chuck Pagano take notice.
"You have to account for him, like you have to account for other guys on that side of the ball," Pagano said of Clowney. "You got to account for 99 every snap. If you don't, you don't have a plan for guys like 99 and 90 and 56 and all these guys, then they're going to wreck the game."
Protecting Andrew Luck is always important, but it's even more so because the quarterback missed last Sunday's win over Jacksonville because of a shoulder injury.
4. Young guns- The Texans receiving corps will likely see an infusion of youth on Thursday night. Third-year pro DeAndre Hopkins has been targeted 61 times so far in 2015, which is the most in the NFL. He's tallied a pair of 100-yard receiving games, and continues to impress.
But with Cecil Shorts, III out because of injury, and Nate Washington hobbled and possibly out as well, look out for a trio of rookies to chip in catching the ball.
Keith Mumphery has six catches for 79 yards so far, and likely moves up in the pecking order of targets for quarterback Ryan Mallett.
Rookie Jaelen Strong has yet to catch a pass in 2015, after being inactive the last three contests. Chandler Worthy has three catches for 14 yards so far. But those three rookies have been impressive in practice, and it's time for them to contribute, according to Hopkins.
"This is what we brought those guys in for, for situations like this," Hopkins said. "I think they're ready. Strong really hasn't played too much for us, but he's been practicing very well. I'm pretty sure that's going to bleed over to the game."
5. Dre's Back- Across the sideline, it'll be odd seeing Andre Johnson in a Colts uniform. The wide
receiver makes his return to NRG Stadium, after 12 excellent seasons with the Texans. So far this year, he's caught seven passes for 51 yards. It's not the start he'd like, but he's also not panicking.
"I'm not pressing about it," Johnson said. "I'm just out there having fun and playing the game, so I think my time will come. I'm just being patient."
O'Brien said the Texans have to be wary of Johnson, given his track record.
"I think he'll go down as one of the best receivers to ever play the game in this league," O'Brien said. "I really believe that, from a yardage standpoint, a catches standpoint, a toughness standpoint, all the things that he could do for us."
![](http://www.houstontexans.com/news/drewdownfield.html)