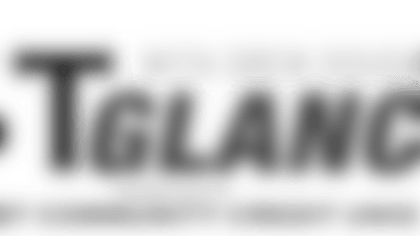 ](https://www.texanschecking.com/)
The Houston Texans (3-2) host the Indianapolis Colts (2-3) on Sunday Night Football at NRG Stadium. The Week 6 showdown kicks off at 7:30 p.m. CT. Here are five things to watch in the matchup between the AFC South rivals.
1. Make it Miller time- Lamar Miller is going for 3.8 yards per carry through the first five games, and his longest run went for 15 yards. Last Sunday in the loss to the Vikings, he rushed eight times for 20 yards.
Two weeks ago, when the Texans opened the win over the Titans with a pair of touchdown drives, Miller and the offense clicked from the outset. Success early in the run game is a big deal, in his opinion.
"It makes a statement," Miller said. "I know from me as a running back, it gives me that confidence to be like 'OK, we are moving the ball and running it, so let's keep it going and we should be good.'"
Left tackle Duane Brown explained the offensive line's role in helping Miller and the backs pick up yardage.
"Just communicating and being in sync with the backs, finishing plays better," Brown said. "Biggest thing for us is just having a more physical mentality going forward."
A more robust effort from Miller and the Texans backs would go a long way toward helping the offense move the chains and score. It would also help keep Andrew Luck and the Colts off the field.
2. Get Luck- When Luck is on the field, the Texans need to get after him. Luck's been sacked a combined 11 times in the last two games and 20 times this season. He's also endured 40 quarterback hits. The Texans have amassed 16 sacks in six games they've played against the former Stratford Spartan.
But after losing a Week 15 tilt in 2012 at NRG Stadium, Luck's been victorious against the Texans the other five times he's played them. Injuries kept him from suiting up versus Houston in 2015. While he's only completed 52.2 percent of his passes against the Texans, he's thrown 14 touchdowns and been picked off just three times in those contests.
Defensive coordinator Romeo Crennel said the Texans must stay disciplined in the way they approach him and try to rush him.
"He gets the ball down the field," Crennel said. "Then, if he's not able to get it down the field in the pocket, he can maneuver in the pocket, he's strong, it's hard for one guy to bring him down and guys are hanging on him sometimes and he's still able to pull away and deliver the ball, and if he sees a running lane he has good enough speed that he can run for the first down."
Nose tackle Vince Wilfork said Luck is relentless on every play, and always a threat.
"He never thinks a play is over," Wilfork said. "He hurts you on the ground, he hurts you in the air. I think his receivers, backs and tight ends do a real good job – and the offensive line – do a real good job of keeping plays alive for him."
In 2016, Luck's completed 63.9 percent of his throws for 1,469 yards and 10 scores. He's thrown just three interceptions.
3. Brock and Roll- Texans quarterback Brock Osweiler had a tough outing in Week 5 at Minnesota. He
pointed the finger at himself and not at the rest of his offensive teammates, from the linemen to the backs and pass-catchers, for his struggles.
"I trust those guys that they're getting their job done," Osweiler said. "I can promise you my eyes are staying down field. I'm trying to find the open guy. I'm working my progressions. But like I said, at the end of the day, we're all on offense right now striving to do our jobs more consistently and doing them better week-to-week."
Working in his favor on Sunday is being back home at NRG Stadium, where he's a perfect 3-0 so far in 2016. The Colts defense is giving up 29.6 points per game, which has them tied for the 30th-best mark in the NFL. Despite those early season struggles, Brown is still impressed with their defense.
"They have a good mixture out there," Brown said. "They do a good job with their blitz packages and third down. We are going to have to be in tune to what they have going on. Study the film. Get familiar with what they like to do and their tendencies."
4. No thank you, T.Y.- Indianapolis wide receiver T.Y. Hilton has played eight times against the Texans
and averaged 18.1 yards per reception. In three of those eight career games he's gone over the century mark in receiving yards, with a 223-yard explosion at NRG Stadium in 2014.
This year, he's going for 101 receiving yards a contest, and caught 10 passes for 171 yards last week in the win over the Bears.
"He's an excellent player," head coach Bill O'Brien said. "They throw it to him a lot for a good reason. He can run underneath routes, obviously down the field routes. Got good hands, great speed. Excellent route runner. Very competitive guy. Very, very difficult challenge for our defense."
Cornerback A.J. Bouye said the Texans must be aware of where the fifth-year pro is at all times.
"Just finding out where he's at," Bouye said. "It runs through him and it runs through Andrew Luck. When you have a quarterback that's that good, you just got to play good technique, play with good coverage."
5. Special phase of the game- A second quarter Marcus Sherels punt return for a score last Sunday was a back-breaker for the Texans in their loss to Minnesota. Conversely, two weeks ago, rookie Will Fuller went 67 yards for a punt return touchdown in the win over the Titans.
The Texans were actually solid on their punt returns against the Vikings. Fuller had a 14-yarder, while Tyler Ervin had a 15-yarder and a career-best 18-yarder.
7 of Indianapolis' Pat McAfee's punts have been downed inside the opponents' 20-yard line, and he's atop the NFL with a 51.8 yard gross punting average. His 44.9 yard net average is the second best mark in the League.
Kicker Adam Vinatieri remains one of the game's best: he's a perfect 13-for-13 on his field goal attempts, with five of those coming from 50 yards or more.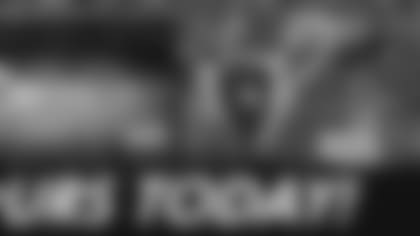 ](https://texanschecking.com/ )
![](http://www.houstontexans.com/news/drewdownfield.html)