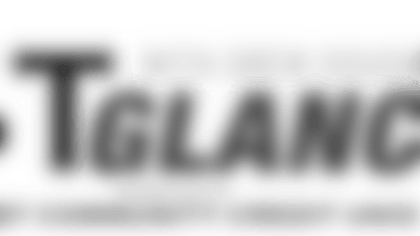 ](https://www.texanschecking.com/)
The Texans (3-4) host the Colts (2-6) on Sunday in Week 9. It's the first meeting between the AFC South rivals, and Houston's won the last three meetings between the two clubs. Here are five things to watch when the game gets going at noon CT inside NRG Stadium.
1. Savage Starts- Tom Savage will start at quarterback for the first time since the Week 1 loss to Jacksonville. On Thursday, Deshaun Watson injured one of his knees and was placed on injured reserve Friday. Savage will be back under center, and is embracing the opportunity.
"You always have to be ready," Savage said Friday. "That's the name of the game. I was ready the past six weeks. You've got to prepare like you're the starter and like I said, you don't want to come in in these circumstances but I'll be ready to go."
Savage took the bulk of the first team reps on Thursday and Friday, and has been in the offense for the past four seasons. Head coach Bill O'Brien is confident in the veteran, and said his preparation has been solid.
"He's had a really good stretch of practices here," O'Brien said. "He had a great practice today. He's a very accurate passer. He's got a very talented arm. Got a good bunch of guys around him. Every game's different. This is the halfway point of the season, so he's had a lot more reps. He's improved from the last time he's played."
2. Hopkins/Fuller Combo- Aiding Savage's efforts is the return of Will Fuller, V. The second-year wide receiver was out until Week 4, but since his return he's caught seven touchdown passes and is averaging 21.5 yards per reception. Having the deep threat in union with DeAndre Hopkins, who's caught seven touchdowns of his own this season, gives Savage a dynamic duo out on the edge.
"I'm just out there playing hard and I'm just happy the ball's coming my way," Fuller said. "Hopefully the ball will keep coming my way and I just keep making plays for my team."
Fuller's caught 13 passes this year. Hopkins, meanwhile, is second in the NFL with 86.6 receiving yards per game, and is coming off a 224-yard eruption last Sunday in the loss at Seattle. The twosome is atop the League in touchdown catches, and looking to continue their success.
"We know us doing that is going to help this team win, and that's really all that matters at the end of the day," Hopkins said. "Whatever Will and myself can do to help this team get wins, that's what we're going to do."
3. More Foreman- Also helping Savage and the offense is D'Onta Foreman. There's a good chance the rookie running back will get more carries than the one he had versus Jacksonville. O'Brien said Foreman had a good week of practice and will likely see more playing time this week, after playing one snap at Seattle.
Foreman was encouraged with his week of practice, and is looking to bounce back.
"I think it went good," Foreman said. "I got back out there and tried to put the past behind me and just tried to look forward to the future and do what I can to get some plays and be productive."
When he's touched the ball in 2017, Foreman's averaged 4.1 yards per carry and 22.7 yards per catch.
"Whenever they call my number, whenever they tell me to go in, I just try to be as productive as possible," Foreman said. "Just try to continue to get those carries and try to continue to play. I think that's pretty much it."
4. Clowney Comin'- Jadeveon Clowney was a terror last Sunday at Seattle. The fourth-year pro rang up a sack, a forced fumble, two tackles for loss and was routinely in the Seahawks' backfield. He also drew multiple holding calls. His heroics will be needed for a front seven that's seen J.J. Watt, Whitney Mercilus and Christian Covington lost for the season because of injury.
"Our defense, we're battling, man," Clowney said. "Nobody's holding their heads down. All the guys on our team battle, and we got out there no matter who we have with us, we go to war every week. Those guys compete at a high level. Things just don't happen as always planned."
Clowney's strip-sack at Indianapolis last season was a turning point in the ballgame, which the Texans won. The Colts were driving and inside the 10-yard line, in position to take the lead, but Clowney jarred the ball loose from Andrew Luck. Whitney Mercilus recovered, and the Texans picked up their third consecutive win against Indianapolis.
5. Bottle Up Brissett- Clowney and company won't face Luck. He was placed on the injured reserve Thursday afternoon. Jacoby Brissett, who's started the last seven games, will continue on with the first team offense. The Texans faced him last season in Week 3 when he started a game for the Patriots. Clowney is respectful of the second-year signal-caller, even though the supporting cast around Brissett is drastically different.
"Jacoby Brissett can throw the ball and run," Clowney said. "I don't see them doing too much different with him. They still have the same game plan of going in and trying to run the ball, but if they can't run the ball, he'll throw the ball around. Just got to go in there with our game plan, stop the run and get off the field on third down."
O'Brien's seen a lot of growth from Brissett, despite playing in a new city with a new team.
"It's a different system, but you can tell he's comfortable in it," O'Brien said. "He's getting the ball to the right guys, T.Y. Hilton being the number one target there. He's doing a good job of getting the ball to him."
Brissett's completed 60.4 percent of his passes for 1,642 yards, with five touchdowns and four interceptions.