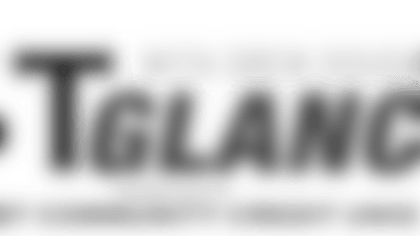 ](https://www.texanschecking.com/)
*The Texans (8-7) host the Jaguars (5-10) Sunday at noon CT in NRG Stadium. Here are five key storylines to follow in the Week 17 matchup.
1. Hoyer's return- For the first time since December 13, Brian Hoyer will be under center for the Texans. He was bounced from the New England game that night when he suffered a concussion. He's cleared to play now, and head coach Bill O'Brien has a list of things he'd like to see from his signal-caller.
"Take care of the football, make good decisions in the passing game, get us into the right play, and basically be efficient," O'Brien said. "Operate the offense pre-snap at a very high level, get us in and out of the huddle with good communication, good communication at the line of scrimmage."
For Hoyer, who's thrown 18 touchdowns to just six interceptions, his return couldn't come quickly enough.
"It felt good to be back out there, just be a part of the team," Hoyer said. "So now to be preparing to play this weekend against Jacksonville with the situation we're in, it's exciting. It's what you come to play in Houston for and to play this game."
Hoyer's grasp of the offensive playbook and ability to operate it are leaps and bounds ahead of the T.J. Yates/Brandon Weeden/B.J. Daniels troika that quarterbacked in his absence. Left tackle Duane Brown, though, said there's more to Hoyer's return that just that.
"It means a lot to this team, leadership, his ability, so definitely expect him to perform well," Brown said. "We've got to do our job to make sure he's upright and able to operate."
2. Ground and pound-Over the last eight games, the Texans are 6-2. It's no small coincidence that
they've been able to get yards on the ground in that span. Five times in those eight games they've cracked the century mark rushing, and the Texans have averaged 115.5 yards per. A big reason: the offensive line's improvement.
"Really when you look across the board, it's a great group," Hoyer said. "They play together really well. Obviously Duane being a perennial Pro Bowler, he's kind of the leader and then Ben Jones in there too, and those guys really get the rest of the group going. They've done a great job."
3. TO Battle- Like the Colts and the Titans, the Jaguars are in the bottom third of the League when it comes to turnover differential. Jacksonville is 26th in the NFL in that category, as they've recorded 17 takeaways but coughed up the ball via fumble or interception 24 times. The Texans, meanwhile, are 13th in the NFL at plus-2, with 21 takeaways and 19 turnovers.
With three takeaways and zero turnovers in the Week 6 victory at Jacksonville, the Texans won that stat handily. But according to Jaguars head coach Gus Bradley, the Houston defense is much better than it was then.
"Their aggressiveness, they're getting more turnovers," Bradley said. "The production on defense, they're just playing very, very well right now and at a high level."
Jaguars wide receiver Allen Robinson echoed his coach's sentiments, and is impressed with the Houston defense's big play potential.
"They've been able to get the ball out, as far as creating turnovers and things like that," Robinson said.
4. Statistics superlatives-A number of Texans can accomplish some notable statistical feats on
Sunday. If J.J. Watt gets half a sack, he'll have 15 in a season for the third time in his five-year career.
Wide receiver Nate Washington can reach the 7,000 yard mark in receiving yards if he gets 52 against the Jaguars.
If Whitney Mercilus gets 1.5 sacks, he'll reach the 10-sack mark in 2015. It would be the first time in his career to post double-digit sack numbers.
With 12 catches for 168 yards, DeAndre Hopkins would break Andre Johnson's mark for most receptions in a season (115 in 2008) and most receiving yards in a year (1,598 in 2012).
5. The Scoreboard- A win by the Texans gives them the AFC South title at 9-7. But they can still take home the division if they lose. They'll be playoff-bound with a loss, and any one of these other scenarios:
-Chiefs win or tie AND Ravens win or tie as long as both teams don't tie
![](http://www.houstontexans.com/news/drewdownfield.html)