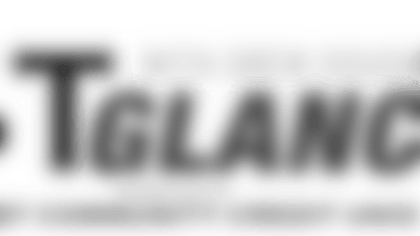 ](https://www.texanschecking.com/)
The Texans host the Jaguars in Week 1 at NRG Stadium. The matchup between AFC South rivals kicks off at noon, and here are five things to watch in the game versus Jacksonville.
1. J.J. Watt- Had Hurricane Harvey not rolled through and wreaked havoc two weeks ago, Watt's return to action would still have been a major storyline. It's his first regular season game since Week 3 of last year, and his return from a back injury has been a positive.
But the defensive end has raised around $30 million for the relief efforts, and further cemented his legacy as one of Houston's greatest citizens. 
When he's introduced to the NRG Stadium faithful just before noon Sunday, he'll be met with a roar fueled by gratitude, love, exhilaration, anticipation and who knows what else. Watt said he'll have to keep his emotions in check.
"I'm going to try not to hyperventilate," Watt joked. "It's going to be exciting. It's going to be incredible."
He'll move all over the field, as will the rest of his teammates in the front seven. From time-to-time, he'll likely be matched up with a rookie left in Cam Robinson. Watt's feasted on the Jaguars in 10 career games, ringing up 14.5 sacks and 48 total tackles. Regardless of who he's facing, Watt is just happy to be back on the field.
"Just from a football standpoint, I miss the adrenaline rush," Watt said. "I miss running out of that tunnel. I miss playing. I can't wait. Obviously with all this other stuff added in and everything that we're playing for now, it's going to be a very special day all-around."
Head coach Bill O'Brien is excited to see a "fully healthy" Watt, and has liked what the 3-time NFL Defensive Player of the Year has done in the preseason and training camp.
"It's hard to describe what it's like to block him, so it's been very difficult," O'Brien said. "I would expect him to go out there, be his usual self, play very well."
2. Offensive tempo- Tom Savage is under center. O'Brien is now calling the plays. The Texans ran a basic offense during their three preseason games, rarely going no-huddle. Expect the offensive tempo to vary on Sunday against Jacksonville.
Running back Lamar Miller said the energy level's been boosted by O'Brien.
"He brings a lot of energy to the meeting rooms," Miller said. "Just seeing a coach bring the energy to the meetings, you want to play for a guy like that. And he's more hands-on. He's making sure everybody's doing their assignment. He's just holding everybody accountable."
That accountability has been amplified. But it also means the players have a say in how the offense gets run, and what plays are employed.
"I have tons of input, Savage said. "That's the one thing I love about coming to work every day – it's communication with the coaches. It's not him just saying, 'Hey, this is what you're going to do. You're going to throw it to this guy and that's it.' It's really open, there's a lot of give-and-take and ultimately we're the ones out there."
O'Brien and the coaches have a wealth of experience and knowledge, but they recognize the importance of having that mesh with the abilities and comfort levels of their players.
"We're not going to run any plays that they don't feel comfortable with," O'Brien said. "That would be idiotic. So, there's a lot of back-and-forth, a lot of emailing, texting, phone calls – not just when we're in the building."
3. Lamm and the Line- Duane Brown's anchored the Texans offensive line since joining the team as a first-rounder in 2008. He won't be in the lineup on Sunday against the Jaguars. Third-year pro Kendall Lamm gets the start in place of Brown, and he said he's ready for the challenge.
"I've had a lot of experience here, fortunately," Lamm said. "I mean playing, whether it's heavy tight end, if it's coming in in the middle of the game, if it's playing goal line. Whatever they've really given me, I tried to take it in stride and make do with what I can."
Despite that experience, Lamm admitted he might have a few butterflies prior to kickoff.
"Don't get me wrong, I'd lie and tell you there won't be a little bit of jitters, but as soon as I make contact the first play, all that goes away and, you know, you get back to football," Lamm said. "So, it's exciting."
It'll also be the first regular season start for center Nick Martin, who missed all of his rookie season in 2016 with a leg injury. Guards Xavier Su'a-Filo and Jeff Allen are back, and Breno Giacomini is slated to start at right tackle.
4. Limiting Leonard- Rookie running back Leonard Fournette was otherworldly in his career at LSU. In 31 career games, he scored 41 touchdowns, rushed for 3,830 yards and averaged 6.2 yards per carry. The last time he was in NRG Stadium was the 2015 Texas Bowl, when he scored five times and rumbled for 212 yarrds in a blowout versus Texas Tech.
Defensive coordinator Mike Vrabel knows the Texans will have their hands full with Fournette.
"Leonard is a big back," Vrabel said. "He's a downhill, powerful runner. Somebody that we have to key on and we have to know that he's in there to run the ball and pound it and control the down and distance and get him in third and short."
5. Fairbairn's first- Ka'imi Fairbairn is the new kicker in place of Nick Novak. The second-year pro out of UCLA won the job over the veteran. He has a strong leg, and was able to boom most of his kickoffs this preseason for touchbacks. 
"He's done a good job," O'Brien said. "He's a young kicker. He's got a talented leg and, again, 53-man roster – you're just trying to make the best decisions you can in the best interest of the team. We felt like that was the best interest of the team."
Fairbairn said his approach will remain the same as it's been, regardless of the situation.
"Every kick you treat the same, whether it's a game-winner, a PAT," Fairbairn said. "You just do your job, go through my routine and my process. That's it. Keep it simple."