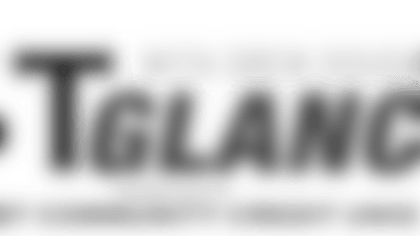 ](https://www.texanschecking.com/)
1. T.J. Takes Over- The Texans will play their third different starting quarterback this season when T.J. Yates is under center against the Jets. He relieved Brian Hoyer late in the third quarter on Monday night, and will play again on Sunday due to Hoyer's concussion.
Yates has been back with the Texans for less than a month, but he'll face a stingy New York defense that's allowed an average of 20.4 points per game. He knows the challenge is a stiff one. Cornerback Darrelle Revis is one of the best to ever play the position, and when opposing quarterbacks have dared to throw his way, he has picked off three passes in 2015.
"He's definitely a guy where you have to know where he is on the field at all times," Yates said. "He's one of the best to do it. Going into the week, you've got to game plan around him, got to make sure you know where he is."
Head coach Bill O'Brien and offensive coordinator George Godsey have pared down the playbook over the last month, so there will be a little less on Yates' plate than in the past in this offense.
"In the last two or three games we have reduced anyways because I felt like our guys needed to play faster, have a better idea of what we were doing in the game plan," O'Brien said. "So whoever the quarterback is, we've taken the tact now that during the season that we have reduced the amount of plays on the call sheet."
2. Hopkins vs Revis- A marquee matchup, in the one-on-one department, will be when wide receiver
DeAndre Hopkins squares off against Revis. The former is performing at an All-Pro-caliber level, with seven touchdown catches and 927 receiving yards through nine games. While he acknowledges that Revis is good, Hopkins said he doesn't get caught up in analyzing individual matchups.
"Not so much," Hopkins said. "I am going to go out there and do the game plan and do what I do. I am not really worried so much about who is guarding me."
Revis and the Jets defense are allowing just six yards per pass play, which is the third-best mark in the NFL. O'Brien explained what Hopkins and the Texans must do to succeed against Revis.
"You can't run sloppy routes on him," O'Brien said. "You have to come to play on every single play against Darrelle and that includes the quarterback, but great player that has been doing it for a long time."
Hopkins missed practice on Wednesday and Thursday with a knee injury, but he practiced Friday and said he would be "100 percent" and ready to play Sunday.
3. 10 and counting- The last time an opponent crossed the goal line against the Texans was when Lamar Miller blazed off 85 yards for a score with 2:47 remaining in the second quarter. That was an October 25th, Week 7 loss to Miami.
Since then, the Texans have gone two-and-a-half games without allowing a touchdown. Outside linebacker Whitney Mercilus said it was just a matter of time before the Texans would be able to string
together such impressive performances.
"The thing is we already knew what we had," Mercilus said. "It was just eliminating mistakes, penalties and playing the way we know how to play; smart, fast and aggressive football."
Defensive end J.J. Watt agreed, and also added that the tackling has improved.
"We're playing fundamentally sound defense," Watt said. "We're executing our assignments. We're understanding the game plan and playing within the system. We're just doing our jobs very well and we're playing together and we're tackling, and I think that's a main problem we had early on. We weren't tackling very well, so we're tackling now."
4. Run game- Defensively, the Jets are outstanding against the run. They've allowed an NFL-best 88.1
yards on the ground per game this season.
On the other side, the Texans have struggled mightily on the ground, as they're worst it the league with 3.28 yards per carry. Alfred Blue, Chris Polk and Jonathan Grimes combined to pick up 69 rushing yards in the win over Cincinnati. That trio, along with the offensive line, will face what Godsey terms a very "good" group up front.
"They're very athletic," Godsey said of the Jets. "They're powerful, do a good job of stopping the run, do a good job of rushing the quarterback and not just one-tool players. They're not one-down players. You see most of them playing all four downs or three downs. When you have that, those types of players up in the front, especially athletic ones, then they cause you problems."
Despite the Texans' problems running the ball, New York head coach Todd Bowles is impressed with the offensive line.
"They can fire off and double team, run a power game, they can run a zone scheme, they can come at you a bunch of different ways with the blocking schemes, which makes it difficult to defend," Bowles said.
5. Get takeaways-The Texans must, must, MUST get takeaways in this game. Winners of three of their
last four, a common thread in that trio of victories is this: they had multiple takeaways in each contest. Last Monday they forced and recovered an A.J. Green fumble, and picked off an Andy Dalton pass. They picked off three passes apiece in their triumphs over the Titans and Jaguars before that.
In facing 2014 Houston starter Ryan Fitzpatrick, the Texans will obviously know a thing or two about the quarterbacks strengths and weaknesses. He's thrown nine interceptions in as many games played this season, and Romeo Crennel's unit would be well-served to pick him off a time or two or more on Sunday.
"We have to try to get into the pocket so that he doesn't have time to look down the field, maybe go to a second read and things like that," Crennel said. "We got to get him off the spot, make him uncomfortable and if we can do that, hopefully he'll give us one or two."
In his last start, Fitzpatrick completed 44.1 percent of his passes and was picked off twice.
![](http://www.houstontexans.com/news/drewdownfield.html)