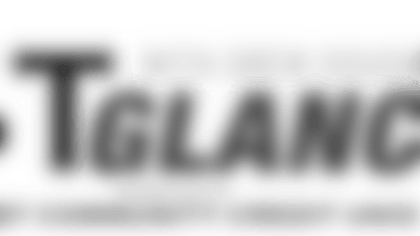 ](https://www.texanschecking.com/)
The Texans return to NRG Stadium for a preseason matchup against the reigning Super Bowl champions. Houston practiced against Tom Brady and the Patriots earlier this week at The Greenbrier in West Virginia. Here are five things to watch when the Texans face New England on Saturday evening.1. Savage and Watson: Each of the Texans first two quarterbacks had impressive stretches in the preseason opener two Wednesdays ago in Charlotte. For starter Tom Savage, he finished that game by completing his final eight passes, and guided to the Texans to a first quarter touchdown. On the evening he was 9-of-11 for 69 yards.
Practicing on a daily basis against the Texans defense, and earlier this week against New England, has helped this offense improve, according to Savage.
"This offense has moved the ball really well," Savage said. "Every day we're going against one of the best defenses in the league, and that has helped us tremendously. The guys are all pumped about it so we just have to keep going out there and improving each day and getting better."
Savage said he's seen improvement, personally, in a key area.
"Just getting the ball out of my hand quicker," Savage said. "I think that's the No. 1 thing. We have a great line and they're going to do their best to protect. It's my job to get the ball out of my hands."
Watson, meanwhile, has continued to show the flashes in practice that he did in the opener against Carolina and in his collegiate career at Clemson. Head coach Bill O'Brien, though, has liked the steady improvement on a daily basis from the rookie signal-caller.
"He's learned well, he's studied hard, he's done a good job of being able to come out on the practice field with all the things our defense does and be able to function on a day-to-day basis from OTAs all the way to where we are now," O'Brien said. "I think that's pretty impressive."
Watson's preparedness has nurtured a strong belief in himself.
"I'm a confident player, I'm a confident person," Watson said. "I prepare myself. I make sure that I put in the work each and every day and make sure I'm prepared every time I step on the field. It was good just to get out there and be with a new team and just kind of get my feet wet and play against another team."
Against Carolina, Watson diced up the Panthers on a 15-yard touchdown run. He also completed 15-of-25 passes for 179 yards.2. New pass-catchers: DeAndre Hopkins didn't practice this week, and won't likely play against the Patriots. The same is likely for Braxton Miller. There are four receivers on the roster who have joined the team since the start of training camp. Most notable is Bruce Ellington, a fourth-year pro out of South Carolina. After spending his first three years in the NFL with the 49ers, he signed with the squad on August 11 and immediately took a generous amount of reps this week in practice.
"Bruce has played," O'Brien said. "He's had some injuries, but he's played. He's played in a similar system. Some of the things we would ask him to do would be similar to some of the things he did in San Francisco."
Ellington's caught 19 passes for 215 yards and a pair of scores in his career. In his short time with the Texans, he's leaned on Hopkins.
"'Nuk has been helping me out," Ellington said. "The coaches have been helping me out, so it's coming along."
Devin Street, Germone Hopper and Marcus Leak are the other three Texans receivers not on the squad when it left Houston for West Virginia in late July.3. RBs not named Lamar Miller: Behind the starter Miller, are Alfred Blue, D'Onta Foreman, Tyler Ervin, Akeem Hunt and Dare Ogunbowale. Hunt hasn't practiced this week, so he won't likely suit up against the Patriots.
But Blue and Foreman, especially, shined in the preseason opener against the Panthers. Blue scored on the ground, using some nifty moves as well as power at the end of his run, for a 16-yard touchdown. On the whole, he picked up 33 yards on just five carries.
Accordig to Blue, an offseason workout regimen that included pilates and yoga has paid dividends.
"I think it's helping a lot," Blue said. "I think it's made me more explosive, it's the range of motion in your hips and stuff to be able to make those cuts and stuff in the open field."
Foreman, meanwhile, bounced a run outside for a gain of 41 yards, and also hurdled a defender on another impressive pickup. He led the way with 76 yards on just nine carries. The rookie was pleased with the way he played, but definitely not satisfied.
"I played well against the people that were out there but I still haven't really gotten in the flow of the real NFL," Foreman said. "I'm still looking forward, still have a lot to learn and I'm looking forward to it."4. A new safety: The Texans added a lot of experience, seven years to be exact, when they signed safety Marcus Gilchrist on August 1. Coming off a knee injury last season with the Jets, Gilchrist didn't play in Charlotte. But he practiced both days against the Patriots, and will likely see some work on Saturday night.
Drafted out of Clemson in 2011 by the Chargers, Gilchrist started 69 games in his career. Joining a new team has been eye-opening, but enjoyable.
"It's like the first day of school with me, still," Gilchrist said. "I've been here a couple weeks, just trying to get to know the defense."
For O'Brien, Gilchrist has been a welcome addition.
"Good pro," O'Brien said. "Brings a good work ethic every day. Smart guy. Good teammate already. Definitely a good Texan."5. Work vs. The Champs: When the game concludes on Saturday night, the Texans and Patriots will have spent two whole practices and an entire preseason contest working against each other. The reigning Super Bowl champions were an excellent test for the Texans, especially considening they've been led by quarterback Tom Brady and his menagerie of weapons in players like Rob Gronkowski and Julian Edelman.
"It's invaluable," defensive coordinator Mike Vrabel said. "To be able to go against the players that they have and Tom and the offense and Julian and Jimmy (Garoppolo) and Gronk – all of them. They all play well, they're all held to a high standard. I think it's good for our guys to see how they practice and kind of how we stack up and how our fundamentals and our technique are."
Brady was extremely complimentary of O'Brien, Vrabel and the rest of the Texans coaches and players. He said the Patriots had, and will have, their hands full with Houston.
"They're not afraid of the work ethic," Brady said. "That's why they're one of the best teams. They're a playoff team. We played them last year. They gave us everything we could handle. We play them in Week 3. I'm sure they'll give us everything we can handle then. Hopefully we can score more points than they can."