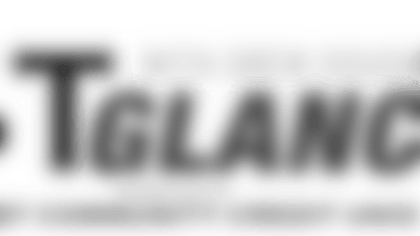 ](https://www.texanschecking.com/)
The AFC South champion Texans (9-7) host the Raiders (12-4) in a Wild Card Playoff game Saturday afternoon at 3:35 CT inside NRG Stadium. Here are five things to watch when Houston and Oakland tangle in the postseason.
1. All eyes on 'Os: Brock Osweiler is back in the starter's spot. Tom Savage was knocked from last Sunday's loss at Tennessee because of a concussion, so Osweiler will be under center and DeAndre Hopkins will back him up on Saturday. Osweiler started 14 games in 2016, and getting his first playoff start is incredibly special.
"It's a dream come true," Osweiler said. "When you're in first, second grade and you're playing football, you
dream about playing in the National Football League and you dream about playing in the playoffs and leading your team. I couldn't be more excited. I can't wait for Saturday to be here."
Osweiler guided the Texans on four second half possessions last Sunday in Nashville, and the Texans scored touchdowns on two of those. They got a Nick Novak field goal on a third.
"I thought Brock did some really good things on Sunday with his teammates and almost brought us all the way back," head coach Bill O'Brien said. "I thought that he did a nice job. We have a lot of confidence in him that he's going to go out there and play well on Saturday."
Osweiler completed 15-of-29 passes for 208 yards, with a touchdown and zero interceptions in the second half against the Titans.
2. Rattle the rookie: Connor Cook will make NFL history on Saturday: he's the only rookie who's first start
will come in a playoff game.
"It's obviously not ideal," Oakland head coach Jack Del Rio said. "That's why it's never happened where a rookie gets his first start in a playoff game. But he played well last week and he's the healthiest option, so it makes it really an obvious choice."
Cook played a little over a half in last week's loss at Denver, throwing a touchdown and getting picked off once. He was sacked twice, and completed 14-of-21 passes for 150 yards. Cornerback Johnathan Joseph said the Texans will employ their full arsenal of defensive schemes, wrinkles, tricks, et cetera, when it comes to facing the first-year signal caller.
"You don't have any punches to hold back," Joseph said. "Right now it's one week at a time. If you lose, you're out of the playoffs. You definitely want to go into this game plan definitely putting it all on the line and going out there and trying to create havoc and you know get mismatches in your favor with just the pass rush or back in coverage."
Texans head coach Bill O'Brien explained that the Texans won't just prepare by watching Cook's game tape versus Denver. They'll dig deeper.
"You have to look, number one, at the Raiders," O'Brien said. "What do they do? What have they been doing all year? I think you have to study some of his tape from Michigan State and some of his preseason tape. Then what he did in the Denver game. You have to look at those things and you really can't leave any stoned unturned."
3. Welcome back, Lamar: After missing the previous two weeks with an ankle injury, running back Lamar
Miller will return to the lineup as the starter. He gained 1,073 yards in 14 games this season, and one of his four 100-yard performances came against this Oakland defense. He gained 104 yards on 24 carries, and scored a touchdown at Estadio Azteca.
"He's a hell of a back," Oakland linebacker Khalil Mack said. "Talk about a guy that can do everything. He's a complete running back. He can cut back, he has speed, power, got hands coming out of the backfield catching the ball and he runs routes you want."
Miller said the last two weeks have been incredibly beneficial to him.
"I think it helped me out a lot," Miller said. "I feel fresh right now. I've been getting a lot of treatment, doing some conditioning and just trying to stay in shape, so I feel good."
He also described why he was able to crack the century mark against the Raiders in Week 11.
"I think the offensive line, they did a great job with just getting movement up front and I was just trying to be decisive and tried to make plays when my number was called," Miller said. "So I think we just got to do a great job at just doing the same thing. Getting movement and, us as running backs, we got to be decisive, keep the chains moving and try to find a way to score some points."
4. Limit the booms…: When the Texans and Raiders tangled in Mexico City, Houston held a 20-13
advantage after a Novak field goal, and 10:57 was left in the contest. To that point, the Raiders hadn't recorded an explosive play without the help of a penalty.
Then, the proverbial roof caved in.
On the first offensive play by Oakland after the field goal, Derek Carr hit Jamize Olawale for a 75-yard touchdown. Later in the quarter, Carr would link up with Latavius Murray for a 39-yard gain. He'd find Amari Cooper for a 35-yard touchdown. He connected with Jalen Richard for a 29-yard pickup.
What had been a sputtering offensive, had suddenly found life.
"We played great all game and in the fourth quarter I think they put up more yardage in the fourth quarter than they did in three quarters throughout the whole game," Joseph said. "We gave up three or four big plays in the fourth quarter and it kind of flipped things a little bit and us on the defensive side we definitely put that on our shoulders."
Clowney said the Texans defense needs to keep the heat on Cook throughout this one.
"We just have to keep playing four quarters," Clowney said. "We got to stop them, the big plays. Just don't give up any real big plays. Keep them in front. I think we can beat them."
Aside from that quartet of daggers, the Texans defense limited the Raiders to 147 yards of total offense.
5. …But bring the noise: For the fourth time in six years, the Texans are back at NRG Stadium for a wild
card playoff game. In the previous three contests, the home crowd was deafening. Linebacker Brian Cushing said a continuation of that will help the defense against Cook and the Raiders.
"He hasn't started and obviously played in an environment like this," Cushing said. "Even a regular season game, never mind a playoff game, so there's going to be a lot of communication and things that he's going to have to get done and we're going to try to limit it as best as we can."
Cornerback A.J. Bouye said the flip from a Raiders home crowd that was vocal in Mexico City, will be a welcome change for the Texans defense.
"The crowd will be behind us this time because it's in Houston," Bouye said. "We expect for the crowd to get loud as usual. The defense is going to do a good job of getting them the ball. We are excited for it."
Bouye and the Texans were 7-1 at home in the regular season.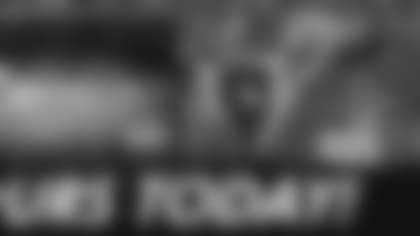 ](https://texanschecking.com/ )
![](http://www.houstontexans.com/news/drewdownfield.html)