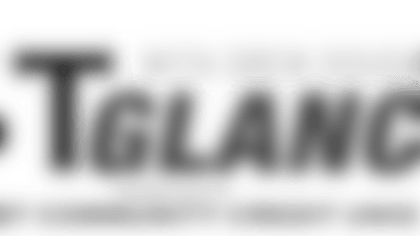 ](https://www.texanschecking.com/)
The Texans (5-5) host the Saints (4-6) on Sunday at noon CT in NRG Stadium. New Orleans is coming off a bye week, and they've switched defensive coordinators. Here are five key storylines to follow when these two teams square off in Week 12.
1. Run it again- Last week against a Jets defense that entered the game as the NFL's best against the run, the Texans managed to pump out 123 yards on the ground. It took them 37 carries to do so, but the ability to get yards and stay on the field was a huge key in beating New York.
The Saints come to town with the NFL's 29th-ranked run defense, and they're allowing 131.2 yards per game. Opponents have gained an average of 4.93 yards per carry.
But mitigating that is the change that's been made, as New Orleans fired defensive coordinator Rob Ryan and replaced him with Dennis Allen.
"There's a coaching change there and that's difficult," head coach Bill O'Brien said. "That's a challenge talking about for us because they're coming off of a bye so I'm sure they'll have some different stuff for us that maybe isn't on film, some different schemes and things like that."
O'Brien stressed that they've scoured the game film back as far as 2006. Offensive coordinator George Godsey acknowledged the challenge of a change in coaching, but also emphasized that the personnel is what matters most.
"I think the League is all about the players, so it's making sure that from a players' standpoint we know the personnel, got some bigger DBs to deal with, got some fast linebackers to deal with, got some defensive linemen that are producing too for them," Godsey said. "It's about the players and it's about our players getting to know the personnel."
 
2. How's Hoyer?- After missing a game and a quarter with a concussion, quarterback Brian Hoyer is back
and will start under center against the Saints. He's in the midst of his best season as a pro, completing 59.5 percent of his passes and tossing 13 touchdowns to just four interceptions. When he returned to the practice field on Wednesday, Godsey said Hoyer looked as good as he did in the week preparing for Cincinnati.
"I don't see anything different than a couple weeks ago," Godsey said. "It's about him digesting this game plan and there's a lot of distractions this week obviously. So, it's bearing down on what we're trying to accomplish."
The Saints' defense has allowed an opposing quarterback rating of 116.6, which is worst in the NFL. Hoyer's rating this season is 92.9.
3. Pass rush combo-Defensive end J.J. Watt tallied a pair of sacks last week against the Jets, and it
was his fourth multi-sack game of the season. He was moved all along the line, as were outside linebackers Whitney Mercilus and Jadeveon Clowney. The second-year pass rusher was disruptive all afternoon, and Crennel explained why Clowney's been so successful.
"Well he's a big guy that has strength, has some quickness, and got some speed. That combination, no matter who has it, poses problems. His length is a big problem for offensive linemen as well as for quarterbacks because he's pretty tall and I think with more practice time, he'll get better and we should see a better player overall."
That trio, and the rest of the pass rush has made a big impression on New Orleans head coach Sean Payton.
"It's an explosive group," Payton said. "It's back to that, and I'm not just discussing third down, but man they get going in their four and five-man rush patterns. They become very difficult in, they're inside, they're outside, they're never just one spot which makes it a little bit more challenging as you're trying to slide a protection or get help or chip for protection. That becomes very challenging."
4. Defending Brees: Despite his team's losing record, quarterback Drew Brees continues to flourish.
He's completed 257-of-370 pass attempts for 2,972 yards and thrown 20 touchdowns to just nine interceptions. A likely Pro Football Hall of Famer, Brees is rolling, and Watt reeled off a list of reasons why.
"It's his leadership skills, the way his guys follow him," Watt said. "It's how smart he is and the way that he plays the game. He's so studious. He knows what's going on, everywhere all the time. It's how tough he is. He's going to go out there and he's going to compete every single play. He's going to find a way. He's going to do whatever it takes to help his team win."
Although he's putting up numbers, he's also been dropped for a sack 23 times through ten games. The Texans will try to continue that, and Brees said he and New Orleans will be tested mightily.
"They're playing as well as anybody in the league right now, without question," Brees said. "The last four weeks have been pretty impressive. Really all the way around. That defensive front has done a really good job both in the run game and the pass game, getting pressure, and all those things."
5. Toxic Differential- There's a statistic called 'toxic differential' that former Ravens head coach Brian Billick made popular. It adds a team's turnover differential and its big play differential. Turnover differential is takeaways minus giveaways. Big play differential is difference between pass plays of 25 yards or more gained and allowed, combined with runs of 10 yards or more gained and allowed.
Right now, the Texans are 21st in the NFL at minus-8 in this category. They're even in the turnover differential spot, but have given up more big plays than they've gained. The Saints, meanwhile, are 27th in the NFL in this spot, but they're minus-19.
The Texans need to continue to come up with the takeaways, stay clean, and limit the big plays.
![](http://www.houstontexans.com/news/drewdownfield.html)