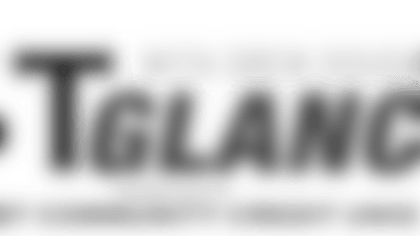 ](https://www.texanschecking.com/)
The Texans host the Saints in their second preseason game of 2016. After a win on the road versus the 49ers, Houston is back at NRG Stadium on Saturday night. They practiced against New Orleans on Thursday at the Houston Methodist Training Center. Here are five things to watch when the two squads play.
1. Start me up: Early in the week, Bill O'Brien said some of the starters will get a little bit more action in the game against New Orleans than they did versus the 49ers. Quarterback Brock Osweiler was in on 17 snaps last week in Santa Clara. Cornerback Johnathan Joseph played 18 snaps on defense. Linebackers Brian Cushing and Jadeveon Clowney didn't play at all.
How much the starters participate on Saturday evening bears watching, and is definitely a fluid situation.
For Clowney, playing against New Orleans is a big deal.
"I'm looking forward to it a lot," the third-year linebacker said. "I'm just ready to go, ready for the Saints to come in and go against them and get better. That's what it's all about, taking it one day at a time."
2. O-line combos: The Texans were without three of their five projected starting offensive linemen in last week's preseason opener. Tackles Duane Brown and Derek Newton, along with center Nick Martin didn't play.
That will likely be the same Saturday, so there will be more combinations up front. O'Brien's found the proverbial silver lining in seeing names like Kendall Lamm, Greg Mancz, Tony Bergstrom and Chris Clark get some action.
"I also look at the positive of it," O'Brien said. "That we're getting a lot of guys opportunities that will probably have to play a lot of football for us this year, whether it's Lamm, or Chris Clark, or Mancz at center, Bergie at center. I look at the positives that way, but eventually we want to have all five that are going to start working together, but we don't have that right now so these guys need to keep taking advantage of their opportunities."
3. Running back rotation: Lamar Miller's first carry as a Houston Texan went for 14 yards and a first
down. It was a nice burst for the running back who signed with the team on March 10. He finished with 30 yards on four carries, but O'Brien's main goal for his featured back is pretty simple.
"Keep him healthy until Week 1," O'Brien said. "That's the key. Keep him healthy, get him some work, make sure he gets some good work. I tell those guys up front, let's not allow any penetration and let's give this guy some room to run, and he'll make some yards. He's showing that."
Behind Miller, keep an eye on second-year ball-carrier Kenny Hilliard and rookie Tyler Ervin. That duo combined for 16 carries last Sunday in California. For the LSU product Hilliard, the task isn't too complicated against the Saints.
"Just come out and play hard, play physical, and play my game," Hilliard said.
4. C.C. at DE- Defensive end Christian Covington was a bright spot against the 49ers, as he forced a
fumble and finished with three tackles in the victory. He was consistently in the backfield getting good pressure on San Francisco's quarterbacks.
He'll likely get another solid dose of action on Saturday night, because J.J. Watt remains sidelined due to the back injury. Against San Francisco, he played 24 snaps defensively, which was about 30% of the total defensive snaps in the game.
Last year as a rookie out of Rice, he was employed primarily as a nose tackle. This year, Covington will likely see more time as a defensive end, or defensive tackle when the Texans are in 4-man fronts.
5. Returns from returners- The battle for the lead kickoff returner and punt returner spots wasn't decided after last week's win in the Bay Area. Ervin and Wendall Williams each fumbled, but were able to recover their fumble in the return game.
Ervin brought a kickoff out of the end zone for a 28-yard return. Williams had a 10-yard punt return, wile Ervin and Will Fuller each fielded a punt for zero return yards.
Getting more opportunities against the Saints will be helpful in determining who will be back fielding kickoffs and punts in the 2016 regular seasons.
![](http://www.houstontexans.com/news/drewdownfield.html)
Check out the best pictures from Thursday's joint #TexansCamp practice with the New Orleans Saints.