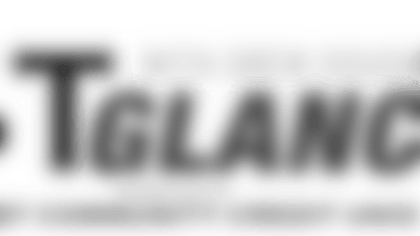 ](https://www.texanschecking.com/)
The Texans (1-2) host the Titans (2-1) in a Week 4 AFC South matchup. Tennessee comes to town after bludgeoning the Seahawks by a 33-27 margin last Sunday in Nashville. Kickoff is set for Noon CT inside NRG Stadium.
1. Watson Growth: Through the first three games, quarterback Deshaun Watson improved at a fairly dramatic rate. He completed 52.2 percent of his passes in a half of play against the Jaguars. He followed that up with a 62.5 percent rate in the win at Cincinnati, and completed 66.7 percent of his passes for 301 yards last Sunday at New England. He also saw his yards per attempt jump from 4.4 in Week 1 to more than double at 9.12 versus the Patriots. He was sacked four times, then three times and then only twice at Gillette Stadium, and his passer rating has rocketed from 60.4 to 90.6.
"He sees everything as an opportunity," head coach Bill O'Brien said of the rookie. "I've heard him say to you guys quite a bit (that) he tries to get one percent better every day. I mean, he really does. Today he was working on certain things out there, yesterday was something else. He really takes a lot of pride in what he does and he sees everything as an opportunity."
The opportunity this Sunday comes against a Titans defense coordinated by Dick LeBeau. The veteran coordinator played defensive back from 1959-72 with the Lions, and has been an assistant or head coach in the NFL since 1973. Watson said LeBeau is "a master at what he does", and knows the Tennessee defense will have something unique for him on Sunday.
"He's going to put pressure on the quarterback," Watson said. "Make the quarterback make decisions and make the right decisions, make our players, our receivers, make plays one-on-one and be able to read zone and man coverage and then make our O-linemen win the matchups."
2. Fuller House:In Week 2, the Texans were without any tight ends, as well as receivers Bruce Ellington and Will Fuller. The latter two are back, as are Ryan Griffin and Stephen Anderson. With more weapons at his disposal, Watson and the offense are in a much better position to operate the expanse of their playbook.
Sunday will be Fuller's first game action of the season, as he mised the bulk of training camp, all of the preseason, and the first three games with a collarbone injury. Getting him back adds a new dimension to the Texans offense.
"He can stretch the field, he can do some things that I can't do that some of these other receivers in the locker room can't do, so it's good to have that dynamic out there on the field," wide receiver DeAndre Hopkins said. "It opens up our playbook a little bit more."
Fuller caught a touchdown pass, and returned a punt for a score last year at NRG Stadium versus Tennessee. He'll be on the field with Watson for the first time in a game this Sunday.
"I like playing with him," Fuller said. "He's a great guy. I just can't wait to get on the field with him on Sunday."
3. Limit the run: The Titans have one of the most impressive rushing attacks in football. The DeMarco Murray and Derrick Henry duo is averaging 5.25 yards per carry, and 118.3 yards per game. The Texans held them to a combined 86 yards in a Week 17 loss last season, and 104 yards on 28 carries in the Week 4 home victory. 
"Murray obviously has got great breakaway speed," defensive coordinator Mike Vrabel said. "I saw him take a big run last week, just kind of circled up the defense and was able to go 75 yards. Henry's a big back who's able to bounce out, has a good stiff-arm. Everybody's going to be at the point of attack. Those guys go anywhere."
Outside linebacker Jadeveon Clowney is very impressed with the Tennessee run game.
"I think it's going to be a challenge," Clowney said. "It's our goal every week to stop the run, so we've got to come in and play physical and stop the run and see what happens."
So far this season, the Texans defense has gotten better on a weekly basis versus the run. They've allowed 155 yards to Jacksonville, 82 yards to the Bengals, and just 59 yards last Sunday to the Patriots. 
4. Manage Mariota: Marcus Mariota is coming off a Sunday win that saw him throw a pair of touchdown passes and 225 yards through the air. He's thrown two or more touchdowns in a game 17 times in 30 career games, and he finished with a passer rating north of 100 for the 11th time in his young career. The Texans respect the dynamic signal-caller, and know he's been a capable trigger-man in the Titans offense.
"He's not afraid to run with the ball, he tucks it away and gets vertical," Vrabel said. "He'll stand in the pocket and thrown and then when it's not there, he's able to take off and run and gain some yards with his legs. It's a big challenge."
Mariota is a member of the mutual admiration society, and explained one of the keys to dealing with a ferocious Texans' front 7.
"It all comes down to communication, making sure everyone is on the same page, whether it's in the run game or the pass game and just going out there and executing," Mariota said. "You can't focus on those guys. I mean, you really just have to play your system, do what the coaches are asking you to do and hopefully just go out there and execute."
5. Special teams tweaks: With Fuller back in action, he might also handle some of the punt return duties. His finest moment as a returner came on the 67-yard punt return for a score last season against Tennessee. Another player to keep an eye on is Chris Thompson. He was signed this week off the practice squad, and made a few key plays in punt coverage during the preseason. 
"I think he can definitely help us there," O'Brien said. "You saw what he did in the preseason. He made some plays on the coverage units and then I think he can help us on offense. I think having fast guys is a good thing."
Check out some of the best shots from Wednesday's practice as the Texans prepare for Sunday's game against the Titans.