 Cheering Children - Ticket Donation Program 
**Ticket holders are encouraged to donate their unused tickets to the Foundation or a charity of their choice.  This allows our ticket holders to make a tax-deductible donation, while assisting under privileged children in our community. Please click here for more information on Season Ticket Donation.
**Reliant Energy Powers Players Program
The Houston Texans Foundation and Reliant Energy sponsor theReliant Energy Power Players. The program allows 800 youth and their chaperones from the Boys and Girls Clubs to attend a Texans game and be provided a free food coupon donated from Aramark. The students quality by setting and achieving goals during the school year and participating in the "power hour". Click here for more information.
* *
*ImageNet All-Star Tickets Program
*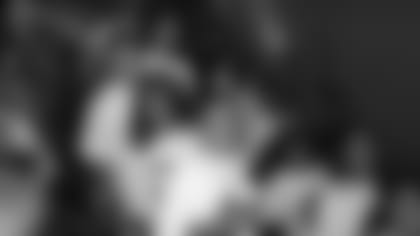 The ImageNet All-Star Ticket Program was initiated to allow at-risk youth the opportunity to earn tickets to a Texans home game by developing and implementing a community service project, setting and accomplishing individual goals and signing a pledge card to remain smoke, alcohol and drug free.
Through our Ticket Donation Programs, we assisted 71 non-profit organizations and enabled a total of 4,592 students, parents and chaperones to attend Houston Texans home games this season.

*BMC Software Texans Air Attack *During the Season, BMC Software pledged to donate $1,500 to the Houston Texans Foundation and the Juvenile Diabetes Research Foundation for each passing touchdown recorded by the Texans.  A big thanks goes to BMC Software who donated $20,000 to the Houston Texans Foundation in 2005.
ExxonMobil, Yards for Youth
During the season, On the Run and Exxon pledged to donate $5 to the Houston Texans Foundation for each rushing yard by the Texans and up to $10,000 for the season.  Many thanks to On the Run and Exxon for their support of the Houston Texans Foundation.