It's often said that games are won and lost in the trenches, and that adage seems to be reflected in the moves that the Texans have made so far in free agency.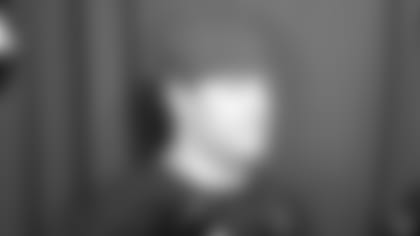 Of the six players that have visited Houston during the current free agency period, half of them have been either offensive or defensive linemen, including today's guests: tackle Jordan Black and defensive tackle Jeff Zgonina (pronounced SKA-nee-na).
A four-year veteran from the Kansas City Chiefs, Black is originally from Mesquite, Texas, a suburb of Dallas. The chance to return to his home state appeals to Black, who also has visited with the Oakland Raiders and Tampa Bay Buccaneers during the past week.
"It's always good to come back to Texas," Black said. "And it would make me very happy to be a part of this organization and this town.
"The facilities are unbelievable (here). They're far beyond the other teams that I've visited. The weight room, the locker room, I mean everything. It's first class here. That says a lot about the ownership and it shows the commitment they have around here to winning and wanting to take the next step."
At 6-5, 310 pounds, Black would fit in nicely along the offensive line at either tackle position. In fact, he said he wouldn't mind playing other positions as well.
"I've been playing left tackle, but let me practice a position and I'll play it," he said. "I am easy that way. I'll play wherever they want me to."
Black is the second player from the Chiefs to come to Houston in the past couple days. Free agent defensive tackle James Reed was in town on Wednesday.
Chosen in the fifth round (153 rd overall) of the 2003 NFL Draft, Black started a career-high 15 games in 2006, replacing retired future Hall of Famer Willie Roaf at left tackle. In his career, Black has played in 48 games.
While Black is approaching his prime as a pro, Zgonina is near the tail end of his career. The 14-year veteran has carved a niche in the league as a hard-nosed run-stopper. Despite the odds being stacked against him because of his age and size, Zgonina (6-2, 290) always has found a way to be useful, most recently in Miami, and before that in St. Louis.
"You keep going, and now it's like, 'Might as well keep going. I feel better now,'" Zgonina said. "After I got cut from Pittsburgh after my second year, I thought, 'This might be it.' Then I went to Carolina for a little bit, and then St. Louis. After St. Louis cut me the first time, I was in Oakland for five days. I didn't really do anything there. Then I ended up in Indy and I thought it was over. Then I went back down to St. Louis and had a nice little run going."
While he's noted for his toughness and durability, Zgonina won't win any points for style.
"Ugly," Zgonina said of his playing style. "There isn't a lot of flash in this old body. I try to play every down as hard as I can and to the best of my ability.
"There ain't no pass-rusher in this body. So I'm more of a run-stopper, I guess."
Zgonina's first impressions of the Texans are favorable. He feels particularly comfortable because of his prior working relationship with current defensive coordinator Richard Smith, who was the defensive coordinator in Miami during the 2005 season.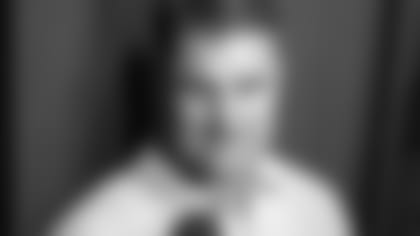 "That's the reason I came down," Zgonina. "I know (Smith's) system a little bit, so being an older guy, you really don't want to start from square one again. That would be perfect for me."

Having missed just two games over the past five seasons, Zgonina's value is in his resiliency. His leadership also would be a welcome addition to an overall youthful defense.
Based on what he's seen thus far of Houston, Zgonina likes what the Texans offer.
"So far, good," he said. "It's a nice place down here. Nice facilities. I met with some coaches, liked them a lot. We'll go from there."