Three running backs were taken in the first five picks of the 2005 NFL Draft. If that wasn't impressive enough, this year's class of talent could be even better.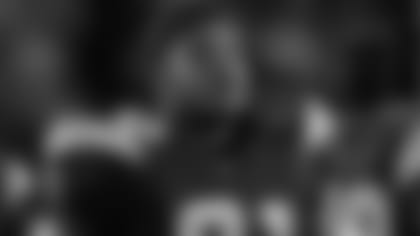 Thanks to early defections from the college ranks, five backs could be taken in the first round, including the possible number-one pick, in what may be the best selection of running backs in draft history.
And while the depth is a key factor in how highly this crop of players is regarded, the variation in styles of the backs means there is a runner available for whatever type of offense employed in the NFL.
University of Southern California's Reggie Bush is without question the top running back and, in many people's opinion, the highest-rated prospect in recent draft history.
Bush (5-11, 205) possesses a running back's vision and quickness, a wide receiver's hands, a sprinter's speed and a passion for the game that immediately will make him one of the most complete players in the NFL.
Scouts have likened Bush to Gale Sayers, but that comparison might not do the 2005 Heisman Trophy winner justice. Last year, he averaged 8.7 yards per carry, 217.6 all-purpose yards per game and scored 18 touchdowns. He tore apart the Fresno State defense in a 50-42 comeback victory, when he had a Pac-10 record 513 all-purpose yards (294 rushing, 68 receiving, 135 on kickoff returns and 16 on punt returns).
Because of his versatility and exceptional physical tools, Bush will not last past the second pick in the draft, if the Texans don't select him first overall.
To indicate how talented USC's backfield was in 2005, the second-rated running back on many draft boards this year is Bush's teammate, Lendale White (6-1, 235).
White might have disappointed scouts in workouts thanks to a hamstring injury, but NFL executives know what White brings to the table. His school-record 52 rushing touchdowns is a testament to his nose for the end zone and uncanny ability to finish runs.
Teams that employ zone running styles could find it hard to pass up Minnesota's Laurence Maroney (5-11, 215). Maroney has outstanding vision and a knack for reading his blocks and finding creases amidst traffic. Three consecutive seasons of at least 1,000 rushing yards and 10 rushing touchdowns is hard to overlook.
The top senior running back this year is Memphis' DeAngelo Williams (5-8, 210), who went an NCAA-record 34 games with at least 100 yards rushing. He has all of the necessary tools to become a great back in the NFL, including acceleration, vision, balance, strong legs and great hands. His impressive showing at the Senior Bowl only added to his value. He could fall to teams like the Carolina Panthers (27 th overall), New York Jets (29 th overall) or Indianapolis Colts (30 th overall) in the first round.
A back drawing favorable comparisons to the Philadelphia Eagles' Brian Westbrook is Wisconsin's Brian Calhoun (5-8, 200). Calhoun's size may cause his stock to drop to the second or third round, but he would be a good fit in either a West Coast or zone-blocking offense that will put two of his biggest assets, pass-catching and upfield speed, to good use.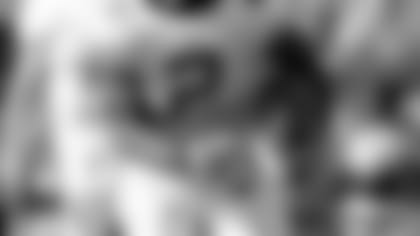 Louisiana State's Joseph Addai (5-11, 210) is a player that is sneaking his way up draft boards and may be an intriguing selection for the Jets, New England Patriots (21 st overall), New York Giants (25 th overall) or Jacksonville Jaguars (28 th overall) at the end of the first round. He never rushed for 1,000 yards in college because he split carries and suffered a series of knee injuries, but his tremendous work ethic and skill set will make him tough to pass by.
Other backs looking to sneak their way into the first day of the draft include: Georgia Tech's P.J. Daniels, Florida State's Leon Washington, South Florida's Andre Hall, Mississippi State's Jerrious Norwod, UCLA's Maurice Drew, Washington State's Jerome Harrison and New Mexico's DonTrell Moore.
Although running back might not be the Texans' most pressing need, given the presence of 1,000-yard rusher Domanick Davis in the backfield, passing up Bush, a dynamic game-breaking prospect that can fill in at different positions, will be hard to do.
Adding Bush to Davis, quarterback David Carr, wide receivers Andre Johnson, Eric Moulds, Kevin Walter and Jerome Mathis, and tight end Jeb Putzier, could give the Texans one of the best offenses in the league.