A new number two: Sage Rosenfels' broken thumb suffered last week against the Jets left the Texans in need of a backup quarterback.
, Van Pelt's only other NFL club.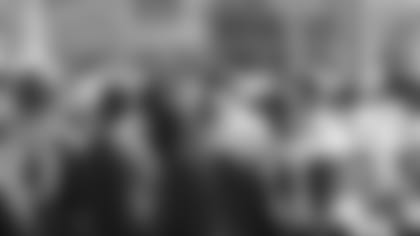 "He's a competitor," Kubiak said of his new signal-caller. "He just loves to compete, very good running with the football. You know, he'll go back there and take off and make the play. He's one of those kids that stats aren't very pretty, but he finds ways to move the ball and win games. And I just love the way he competes. I really enjoy it. I've had him since he was a pup. Hopefully, we can keep going here. Hopefully he'll get better each day."
Van Pelt began practicing with the Texans Wednesday, and if something should happen to Carr on Sunday in
offense only four days into his tenure with the team. His head coach has no worries.
"Oh, Bradlee's Bradlee," Kubiak said. "He had it flying around in the wind pretty good (Wednesday). But he's competing. He'll be fine. He knows what we're doing. We just have to get him back settled down to doing it the right way, but he'll compete. He knows what's going on."
Van Pelt said he'll be ready to go if needed Sunday, though it did take him a few snaps to get back in the swing of things this week.
"It makes it a lot easier," Van Pelt said. "But like I said, getting back into the speed of things, when I was out there today, and people were running by, it's not that I can't do it, but you have to see a couple times. And for me I have a couple days to go, so I'll be OK to step in on Sunday as a backup."
Drew's big break: With center Mike Flanagan lost for the season with a couple of cracked ribs, Steve McKinney and Drew Hodgdon were the likely candidates to take his place in the starting lineup.
Kubiak ended all speculation Wednesday when he announced that Hodgon will start Sunday in
"He's definite," Kubiak said. "Yes, he'll start. He's the guy. Steve will continue to be the swing guy (at guard). So it's a big time in Drew's career in a lot of ways. So I hope he steps up and plays really well."
If you think that having Hodgdon snap the ball instead of Flanagan will cause Carr any problems, think again.
"Drew is fine," Carr said after the announcement was made. "I've worked with Drew the last couple years and a lot of people make a big deal that he hasn't had much playing time, but really he got in there with us just last year, and he got in there pretty good and I don't think he missed a beat. I think he is very athletic and I think he will get after people. He plays with good leverage. I like having Drew in the huddle and it's not going to be a problem for me."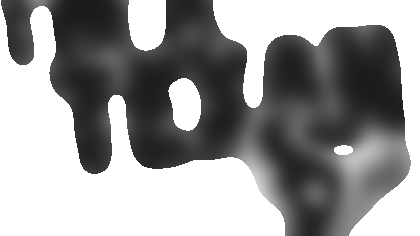 Hodgdon last saw action against the Dolphins and has seen action in two games total this season, starting both. He's ready to get back on the field.
"I feel good," Hodgdon said of starting. "I feel like they have some confidence in me and I've been fortunate enough to have a few starts in the past this year and in my rookie year. This isn't a complete, new start for me. It's something that I can feel comfortable jumping into."
Dayne into duty: Running back Ron Dayne could be called into duty this weekend. It would be Dayne's first action since the Giants game on Nov. 5. He's been inactive for
's past three games, but he likely will see action Sunday.
"There is a good chance he will," Kubiak said. "He's looked really good the last month. I think he's about as healthy as he's been and I do want to take a look at him as we move forward. I think there is a good chance he'll be up this week."
has been dressing just two running backs. However, there is a chance that all three backs will dress Sunday if fullback Jameel Cook's knee does not allow him to play.
Kubiak said Friday that Cook will be a game-time decision.
"If Jameel is unable to go, we'll probably have all of our backs up," Kubiak said.
Injury update: Cook is the only player on the active roster that remains a question mark for Sunday. Thomas Johnson will be out with a hamstring injury, but Antwan Peek should play despite being somewhat limited in practice earlier in the week with a knee injury.