 If practice is any indication: The Texans could be in for a good start to the season if you use performance in practice as a barometer.
finished a good week of practice with another up-tempo practice Friday.
"There was great tempo out there today, head coach Gary Kubiak said. "I'm exited for them, it was a good practice today."
Kubiak added that quarterback David Carr has practiced well and continues to improve.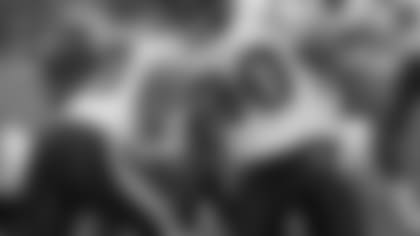 "I've said all along, and I'll say it again, all I want from David is for him to improve every day," Kubiak said. "It's about David making progress every week, and this team has to be good to help him.  We're going to help him every day we can out here."
Jump start:While the Texans don't play until Sunday, the NFL kicked-off its' regular season Thursday night as the defending Super Bowl Champion Pittsburgh Steelers hosted the Miami Dolphins. At least one Texan caught some of the action.
"I saw a little bit of it," Kubiak said. "I got out of here last night and had a chance to watch the second half. Turnovers played a major part…I don't know if you get anything out of the game, it's just the excitement of opening weekend in the National Football League. I don't think there was a player or coach who didn't go home and flick it on. This is what they do, this is why they work, because of this weekend. It kind of kicked-off the excitement."
First game jitters: Although Kubiak has been a player or coach in the NFL for over two decades, he said Friday that his experience doesn't change how he feels before opening day. While he's exited for Sunday and for his debut as a head coach in the NFL, he said that there will be little difference as to how he has felt previously.
"Oh yeah, I'm sure I will (be excited)," Kubiak said. "Before every game, whether you're a player or a coach, I think that's natural. This is my 22 nd opening day as either a player or a coach and I've felt that way every time so I don't expect this week to be any different."
Starting so many rookies was not
's plan heading into training camp, but it was hard to ignore their strong play. Kubiak knows there will be some growing pains associated with starting so many rookies, but in the end, the first-year coach believes it will be worth it.
"They will be (wide-eyed), but that's just natural," Kubiak said of his rookies. "That's the direction we chose to go.  I think it's best for this team for the future.  I'm sure when Owen Daniels wakes up Sunday morning, and Wali and Spencer, and Mario, and DeMeco, those kids are going to be, 'You have to be kidding me.  I'm starting opening day against the Eagles.'  But they have done a great job, and our players are really trying to help them.  I'm really excited.  They're going to make some mistakes, but they're going to be going hard and they're going to make some plays too."
At least one of the rookies didn't come in expecting to start right away, but a strong preseason and a consistent effort in practice has put Daniels on the field sooner then he thought.
"It was not expected," Daniels said of starting. "I'm just here to work hard and try to get some playing time, see what I can do, try to make the team.  All that hard work has paid off, so that's where I'm at right now."
Emergency QB: Considering that quarterback David Carr has been one of the most durable players, let alone signal-callers, in the NFL over his four-year career, the odds that
will need a second quarterback are slim, let alone a third.
The Texans will only suit up Carr and back-up Sage Rosenfels Sunday, and probably for much of the season. But if Carr and Rosenfels both go down, Daniels will be called on to take the snaps.
as a freshman, Daniels' career numbers as a passer are not exactly impressive. While with the Badgers, Daniels attempted six passes for nine yards during the 2002 season. He actually completed four of his six passes if you count the two he completed to the opposition. Needless to say, Carr and Rosenfels won't be looking over their shoulder and Kubiak didn't exactly give a vote of confidence to his rookie tight end as a quarterback when asked about it Thursday.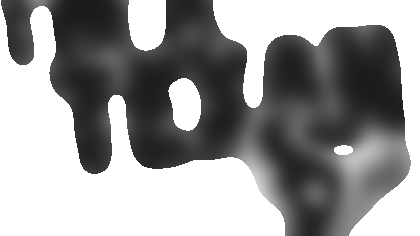 "I don't want to think about things like that, but if it did happen Owen Daniels would go in," Kubiak. "You know he was a quarterback the first couple of years in college and in high school.  We'd have to survive with him or me, I guess."
Lundy appearance: Following his NFL debut Sunday, the Texans' starting running back will be celebrating by making an appearance at the Go Texan Store at Reliant Stadium on Tuesday. Lundy will be signing autographs for fans from 6:00 p.m.-7:00 p.m.
Injury update: For the Texans cornerback DeMarcus Faggins will be out Sunday with a foot injury. Running back Ron Dayne is listed as probable with a turf toe injury, though a decision on whether or not he will be on the active roster as not yet been made. Dayne joined the Texans Monday.
For the Eagles running back Reno Mahe is doubtful for Sunday with an ankle injury. Defensive end Jerome McDougal, safety Quintin Mikell and defensive tackle Darwin Walker are all listed as probable with a rib, thumb and rib injury, respectively.