* Mix it up*: The old saying goes, "if it's not broke, don't fix it." So if the Texans were 3-0 at this point in the season, not much would probably change in how
prepared for their opponent each week. However, after three consecutive losses, the Texans have reevaluated how they are using their preparation time each week. Nothing drastic has changed in practice, but subtle differences have been made in the hope of finding a winning formula. It seems to be working so far.
"We practiced well and we actually added a little bit to our practice today," Texans head coach Gary Kubiak said after Friday's practice. "We got some more reps, just trying to do some things differently this week and trying to find out what works best for us as a group, but the attention to detail has been good."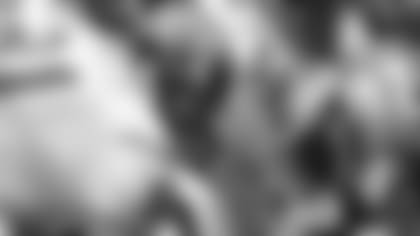 The Texans also practiced on their outdoor fields at the
for the first time this season on a Friday. It was also believed to be the only time the team has ever practiced outdoors at the end of week franchise history.
"I would love to be out here all the time unless we need the dome work or something," Kubiak said. "It's much better on these players' legs to be out here with this nice field we have so hopefully the weather will cooperate."
In need of a win: Any team that begins its' season 0-3 is going to be hungry for a win, but considering the Texans are coming off a 2-14 year in 2005, they're probably isn't a team in the NFL that needs a victory this weekend more then the Texans.
As you would expect the mood around Reliant Stadium has been anxious as the players and coaches look forward to Sunday and a chance to get that first win.
"There are not too many teams that are 0-3 right now, and they probably don't feel too good about themselves, nor do we," David Carr said. "The nice thing about that is we have a chance to fix that on Sunday.  Really, if you try to dwell on the past three games, you're probably going to do the same thing.  If you focus on just getting this 'W', going into a bye-week, we have time off after this, so even more than any other time we should get everyone's best effort."
Kubiak summed up the mood of his players and coaches pretty easily.
"I would think that it's about a 0-3 atmosphere," Kubiak said of life around Reliant Stadium. "Everybody around here needs a 'W'. You guys need one, I need one, the players need one. But they're working hard. They've got their chins up. They're busting their tail and they're doing everything they can to get it."
Patience is key: While 2006 is the Texans fifth season in the NFL, it is still just the first year for many of Houston's coaches and front office staff. So even with a slow start, there is still plenty of optimism within the organization.
Owner Bob McNair was at practice Friday and broke the team huddle. McNair is widely recognized around the country as one of the best owners in all of sports, not just football, and while he is looking forward to seeing more wins then losses in the near future, his support of the new coaching staff and players has not wavered and it's something that Kubiak, for one, appreciates.
"Well, it means a lot," Kubiak said of his owner's support. "I understand the frustrations and I understand we all wanted it to happen yesterday. That's the way this business works. But I feel good about our plan. We've had some turnover in a lot of areas and that's on me. I think that's what's best for this football team in the long haul and I think we're going to continue to get better. The work is tremendous. I've been on some teams that know how to work and know how to prepare and this football team's preparation is excellent. The results need to get better, but we're going to bust our tail to get there and I like the way they're going about their business."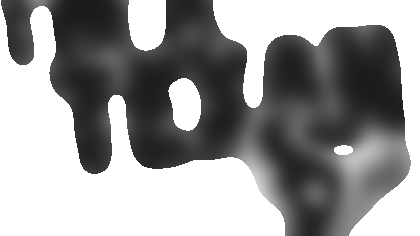 Anyone who witnessed Kubiak's statements on
's eventual turnaround Friday could tell you, he's dead set on making the Texans a winning franchise.
Peek out, Flanagan in?: Kubiak revealed Friday that defensive end Antwan Peek will likely be out of Sunday's matchup with the Dolphins. His groin has not responded to treatments. Mike Flanagan was limited during Friday's practice, but could still start Sunday.
"It doesn't look like Antwan will be available," Kubiak said Friday. "It looks like Mike has a chance. We'll bring him in tomorrow, see where he's at, work him before the game. Chances are Antwan will be down and Mike will be a game time decision."
If Flanagan does dress, don't expect Drew Hodgdon to be active Sunday. If Flanagan's foot injury forces him out of action after kickoff, Steve McKinney would move to center so
will only be dressing seven offensive linemen. The reasoning for not dressing Hodgdon, who started last week in Flangan's sted, is pretty simple.
"We have some issues in some other areas so we would much rather play with the seven offensive linemen if we can," Kubiak said.