Ahman Green was all ready for the whirlwind tour. The four-time Pro Bowl running back had the visits all lined up as free agency began this weekend. He was going to see the world.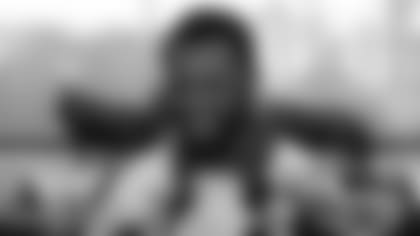 Until he came to Houston. The tour's over now. After meeting with Texans officials this weekend, Green agreed to a contract Sunday night shortly after speaking to the media. A press conference is scheduled for Monday afternoon at Reliant Stadium. 
"I've gotten to a point where I've seen enough," Green said Sunday. "I don't need to venture out any more. I know a few teams that will be a little disappointed because I did have other visits set up. But after the two teams I've visited, I don't need to see any more."
The Texans certainly will benefit from the services of Green. He's one of the top running backs in free agency and he could have dragged this recruiting thing out a while. But he obviously liked what he saw in Houston.
"The visit went good," Green said of Houston. "It was everything I expected. Right off the plane, I knew where I was at in Texas. You do everything big down here."
Coincidentally, Green got to see the Houston Rockets play back-to-back games, Friday in Denver and Saturday in Houston. He watched the Rockets at Toyota Center with Texans lineman Ephraim Salaam and was spotlighted and announced to the crowd.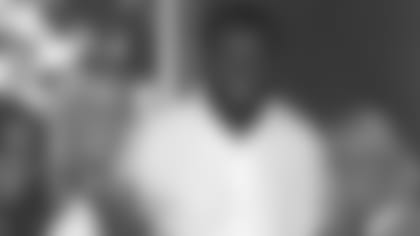 "I enjoyed myself at the (Rockets) game and I've enjoyed myself everywhere," Green said. "I'm just kind of taking a step back and taking everything in. I've been meeting the coaches and seeing the facilities."
And after 10 years in the NFL in which he has amassed 8,491 yards to go with a sterling 4.5 yards-per-carry average, Green expects the hard recruiting sell he has received.
"It's got to be there," Green said. "It's the nature of our business. It's the nature of everything going on in free agency.
"I went to Denver first, then came here. I was just talking to my agent and told him it's been a good overwhelming feeling. I've been to two places that definitely want me. I feel that when I talk to coaches and when I talk to players."
Green says he gets a sense of closeness among the Texans players.
"I've known Ephraim for a while and I talked to him last night," Green said. "It's definitely something I'm looking for, that family atmosphere where everybody knows each other, knows the kids and moms and dads and stuff like that.
"That's a good thing. That's what makes a team successful. I know Houston is in the early stages of its development and it's been rough in the beginning. But this is an organization that's taking the steps to get to that respectable level in the NFL.
"I'm just looking for a situation where I feel comfortable around the players and around the coaches, somewhere I can basically be myself, come down here and just play football and have fun. That's what I'm looking for."
Green admits the positives in Houston are impressive.
"It's a nice little list," he said. "All I've seen here is good. The neighborhoods, the people, the atmosphere of the town, the weather, you can't beat that.
"And now to meet the players. A few of them I know like coach (Mike) Sherman. And some of the players I've played with like Mike Flanagan, Samkon (Gado), Vonta Leach, Kris Brown. Knowing those guys makes it a little bit easier.
"I know one thing. Whatever decision I go with it's not going to be a bad decision for me or the team. Especially with Houston. They're young and they definitely need some more veterans. There are veterans here that have leadership and I think they're looking for someone like myself."
Green went to four straight Pro Bowls from 2001 to 2004 before a leg injury in 2005 ended his season after only five games. But he came back to rush for 1,059 yards in just 14 games last season.
He had 1,883 yards and 15 touchdowns, both career highs, in 2003. The rushing figure was the seventh best in NFL history.
Free agency is already moving quickly this year. The Texans also had a visit from wide receiver Ashley Lelie planned this weekend. But the ex-Atlanta Falcon cancelled his trip to Houston and signed a contract to play with the 49ers Saturday night.
EDITOR'S NOTE:Jim Carley is a veteran Houston sportswriter who has covered the NFL for more than 25 years. He has worked for such newspapers as the Fort Worth Star-Telegram, The Houston Post, the Los Angeles Herald-Examiner and the National Sports Daily covering such teams as the Dallas Cowboys, the Houston Oilers, the Los Angeles Rams and the Oakland Raiders.