 RICHLANDS, N.C. -- June, 2006 should be renamed Mario Williams month. Why? After June 5, 2006 was proclaimed MarioWilliams day in the city of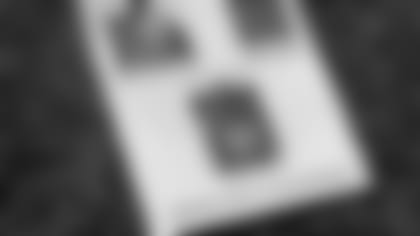 On a sun-splashed morning in front of more than 3,000 fans, June 17 was proclaimed Mario Williams day in Richlands as well as Onslow County in a ceremony at Williams' alma mater, Richlands High School.
"This is a great honor," Williams said. "I want to thank my mom and my entire family. I want to thank (Richlands high school) coach Kevin Wilson and (N.C. State) coach (Chuck) Amato.They both made this day possible."
The ceremony took place at the 50-yard line of the
football field, just a few hundred yards away from where Williams toiled as a sandwich artist at a local Subway during a high school career that saw him start 48 games--every contest that Richlands played while Williams was in uniform.
"There's a lot of excitement," Williams said of being back in his home town. "It's great being back here. We were watching some film last night and just to see how I've grown since I played here is pretty amazing.
"You always here about those small-town warriors. For it to happen here is a great accomplishment. This goes to a lot of people. I had the right people bringing me up, raising me."
Friday night, a dinner was held in Williams' honor at the
cafeteria. One of three signs that will be located throughout Richlands was debuted. The signs, approximately five feet by 12 feet, read, "Welcome to Richlands-Home of Mario Williams." To the left of the greeting is Williams' mug shot from his days at N.C. State and below, a statement that reminds everyone why it's such a big deal that Williams grew up in Richlands: Home of the 2006 NFL Number One Draft Pick.
The sign was unveiled to the crowd, who gave Williams a loud ovation. While he won't be bringing back one of the large signs to
when he returns this week, he will have some hardware in his suitcase.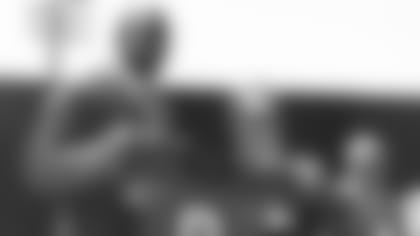 After being given two framed proclamations declaring June 17, 2006 Mario Williams Day in both Richlands and
, Williams received the most heart-warming gift from his mother, Mary.
"I had this on a piece of paper to give to you on draft day," Mary Williams told Mario on stage Saturday. "But after the draft, I thought I had to do something nice with it."
Ms. Mary, as she's known in Richlands, then read an inspirational letter about how she was blessed to have been given the gift of a son. The words were emblazoned on a plaque, which likely will find a place on the wall in Williams' new home in Houston. The presentation brought both son and mother to tears. It's easy to understand why when you consider Williams' response to who his greatest inspiration was growing up in Richlands. **
**"I have to say my mother," he said. "Growing up in a single-parent home, everything she did to support us, just keeping everything in check, I think I got my work ethic from her. She had two jobs while she was trying to support us."
Other key speakers Saturday included Wilson, who was Williams' high school coach, and Amato, who mentored Williams at
It was Wilson who convinced Mary Williams to allow Mario to play varsity football as a freshman. Amato put the finishing touches on Williams with the Wolfpack, a team that had three defensive linemen go in the first round in the 2006 NFL Draft.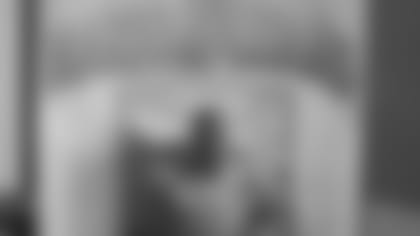 In a sure sign of what Williams meant to Amato, the coach drove two hours each way Saturday to be part of the ceremony despite N.C. State holding its largest football camp of the year during the same time.
"I need to get back there sometime today," Amato said. "I have to find some prospects to replace Mario."
Following the one-hour ceremony on the field, Williams made his way inside the school and proceeded to sign autographs for well over two hours. Officials finally began turning people away after it became clear that fans were arriving solely for the autograph session.
Williams then left with more than a dozen family members to spend the rest of his day the way he had spent so many growing up in Richlands, with family.