With the Texans entering their bye week, the HoustonTexans.com staff has put together its midseason team awards.
We also polled a select group of Houston media that covers the team on a daily basis: SportsRadio 610's Marc Vandermeer, the "Voice of the Texans"; John McClain of the Houston Chronicle; Kristie Riekenof the Associated Press; Bart Enisof FOX Sports Houston; and Enrique Vasquez, the Texans' Spanish radio color commentator on La Tremenda 1010 AM.
HoustonTexans.com Midseason Awards
Offensive MVP
QB Matt Schaub
Schaub is not an original choice for this honor, but he's the logical one. He leads the NFL in passing yards and is tied for first in touchdowns, but more importantly, he's guided the Texans to a 5-4 mark to start the season. With a struggling rushing attack, his importance has been magnified, and he has delivered through the first half of 2009 and kept the Texans in the playoff hunt.
Vandermeer: QB Matt Schaub
McClain: QB Matt Schaub
Rieken: WR Andre Johnson
Enis: TE Owen Daniels
Vasquez: QB Matt Schaub
Vandermeer on Schaub: "Sometimes we take Andre Johnson for granted, but Schaub has taken his game to a new level."
Defensive MVP
LB DeMeco Ryans
Defensive coordinator Frank Bush cites Ryans as the key to the defense's remarkable turnaround since Week 3. Cornerback Dunta Robinson likens Ryans to the Peyton Manning of the Texans' defense for his understanding of the game and ability to make calls at the line of scrimmage. Ryans is tied for sixth in the league with 68 tackles, and his leadership has been instrumental in the development of rookie linebacker Brian Cushing.
Vandermeer: LB Brian Cushing/SS Bernard Pollard (tie)
McClain: LB DeMeco Ryans
Rieken: LB Brian Cushing
Enis: LB Brian Cushing
Vasquez: LB Brian Cushing
McClain on Ryans: "He's playing better than at any time in his career."
Special Teams MVP
WR Jacoby Jones
Jones has been a lightning rod on special teams, scoring once on a 95-yard kickoff return against the Raiders, and twice having long returns brought back because of penalties. He's averaging 11.5 yards per punt return and 27.5 on kickoff returns. Those averages have more often than not set up Schaub and the offense with great field position.
Vandermeer: WR Jacoby Jones
McClain: WR Jacoby Jones
Rieken: WR Jacoby Jones
Enis: LB Kevin Bentley
Vasquez: WR Jacoby Jones
Rieken on Jones: "He's a threat to score each time he fields a punt or kick."
Top Rookie LB Brian Cushing
Just about every Texans draft pick has made contributions this season, but this is an obvious choice. Cushing not only has been the Texans' most productive rookie, but he's the front-runner for NFL Defensive Rookie of the Year. He ranks second in the NFL in tackles (78) and has led or tied for the team lead in tackles in seven games. He also has two game-clinching interceptions and a safety, and his tenacity has upped the play of the entire defense. Cushing has won AFC Defensive Player of the Week twice, making him the first rookie since Adrian Peterson to earn multiple player of the week honors in a season.
Vandermeer: LB Brian Cushing
McClain: LB Brian Cushing
Rieken: LB Brian Cushing
Enis: LB Brian Cushing
Vasquez: LB Brian Cushing
Rieken on Cushing: "Can we still call him a rookie at this point?"
Most Improved WR Jacoby Jones
Jones has always had the talent. This year, he's developed consistency to go along with it. The muffed punts that plagued him in 2008 are behind him, and he already has doubled his career receiving yardage this season. Jones seems to come up with a big play on special teams or offense - or both - in just about every game, and it's becoming less and less surprising as the season goes on.
Vandermeer: WR Jacoby Jones
McClain: FS Eugene Wilson
Rieken: QB Matt Schaub
Enis: WR Jacoby Jones
Vasquez: WR Jacoby Jones
Vasquez on Jones: "Not just a special teams player any more. Has developed into a good #3 receiver and has grown into the mindset of a professional."
Biggest Surprise SS Bernard Pollard
Three weeks into 2009, Bernard Pollard was unemployed. After his insertion into the starting lineup at the beginning of October, the Texans' defense took off. The hard-hitting safety has provided stability in the secondary, and it's no coincidence that the long runs that crushed the Texans in the first three games have been nonexistent since. Sprinkle in a pair of interceptions against the Colts, and it's an absolute head-scratcher that the Chiefs let go of their leading tackler from 2007 and 2008.
Vandermeer: SS Bernard Pollard
McClain: SS Bernard Pollard
Rieken: SS Bernard Pollard
Enis: SS Bernard Pollard
Vasquez: SS Bernard Pollard
McClain on Pollard: "How in the world was he on the street for two weeks before Texans signed him?"
Top Play
WR Andre Johnson's one-handed TD catch at Tennessee(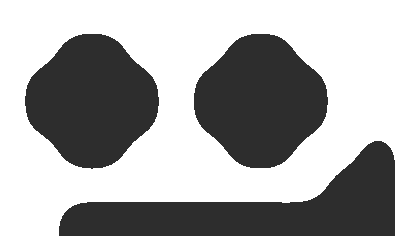 Video)
It's a toss-up with Johnson's wrecking-ball touchdown at Arizona, but we give this play the nod because it came in a victory. Johnson was interfered with, tipped the ball up to himself with an outstretched hand, snared it with that same hand and kept both feet inbounds for the score. It was a critical catch at a critical point in the game, and at a critical juncture in the young season.
Vandermeer: "It's hard to go against Andre Johnson at Arizona, knocking people over on his way to the end zone. You'd like to think that that is a play that typifies what this team is all about."
McClain: "Jeff Zgonina fighting off Kerry Collins and Kevin Mawae to recover Collins' fumble that secured the victory at Tennessee, the team's first this season."
Rieken: "Andre's 17-yard touchdown catch against the Cardinals when he shook off three defenders to bull his way into the end zone."
Enis: "Andre Johnson's touchdown at Arizona."
Vasquez: "Andre's second TD versus the Cardinals. Show of great hands, power and pure desire not to be denied."