Sign up* for Glenn Davis' In the Box newsletter! In the Box with Glenn Davis will be appearing twice monthly.  You can reach him at gdavis98@swbell.net with  your questions, opinions, and thoughts.

* Everton and Pachuca Provide Opening Fireworks**

You can always wonder how clubs will treat pre-season tournaments.
Everton and Pachuca provided seven goals in an entertaining match last night at Reliant Stadium that left the 8,364 wanting more.
The mixture of playing styles made it an intriguing night but when it was all over it was about the one thing fans want to see.
As if in awe of Everton and its Premiership roots, Pachuca were limited to spectators early in the match.
Scottish International James McFadden, normally a midfielder, got a start up front from head coach David Moyes and was inspiring.
"When I play here I mostly play on the wing," said McFadden. "Before I came here (Everton) I would say I was a striker. I am always willing to to have a go at players and take players on."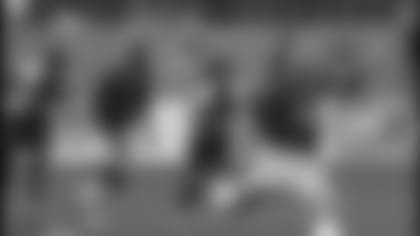 McFadden's third-minute goal started things off and it was only nine minutes later that Thomas Graveson hit from the penalty spot after a handball on Ivan Hurtado of Pachuca.
With Everton up 2-0 you would have thought this would be easy.
In the 22nd minute young Mexican talent Juan Carlos Cacho hit a low scorcher that beat Nigel Martyn.
This goal released Pachuca's inhibition and spiked their confidence against the Premiership side. Everton all of a sudden looking heavy legged and as though they were running in sand.
Midfielders Thomas Graveson, Lee Carsly, Kevin Kilbane, and Leon Osman struggled to keep up with the quick pace.
The rest of the half was a clinic put on by Pachuca that featured beautiful approach play and great tight combination play from Cacho and Andres Chitiva, and Octavio Valdez.
In the 44th minute Valdez, who plays for the Mexican National Team, slalomed his way through the entire Everton defense eventually blowing by Nigerian International defender Joseph Yobo to beat Nigel Martyn in goal for Everton and tie things up at the stroke of halftime.
Seeing this moment of brilliance from Valdez was worth the price of a ticket alone.
David Moyes obviously must have said the right things to Everton as they dominated the second half and looked more advanced physically.
Everton got second half goals from Kevin Campbell, Kevin Kilbane, and Nick Chadwick to seal Pachuca's fate.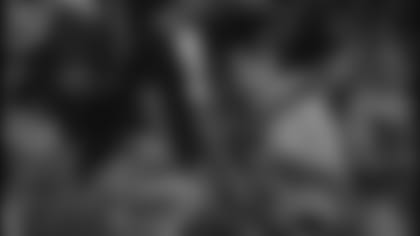 If you weren't there you missed a wonderful mix of playing styles, great individual moments from players like Octavio Valdez, James McFadden, and Thomas Graveson and great color and spirit at Reliant Stadium.
For my money young Scottish International James McFadden was the man of the match.
With mobility, movement, and the confidence to take people on, McFadden was pure joy to watch.
Everton takes on legendary Club America this Sunday in a game that will be an even bigger test with the Copa de Tejas on the line.
Club America led by new coach Oscar Rugierri will pose a different challenge and will be boosted by their fan base. Look for stars like midfielder Pavel Pardo and and one of the Mexican League's most dangerous strikers Reinaldo Navia a Chilean International to want to prove their worth against Everton!
It's rare, it's unique, and it may not come around again for awhile.
English soccer against Mexican soccer, don't miss it this Sunday at Reliant Stadium!


Davis is a nationally recognized broadcaster for HDNET where he partners up with former U.S. National Team defender Marcelo Balboa. He was one of the lead voices for ESPN during the 2002 World Cup and has called major international soccer matches for the Fox Network as well. He is a weekly columnist for the Houston Chronicle and hosts the "Soccer Hour with Glenn Davis" radio show on 90.1KPFT FM Radio every Sunday from 5-6 pm. Davis played soccer professionally for the Houston Dynamos where he was a league all star selection and team captain.