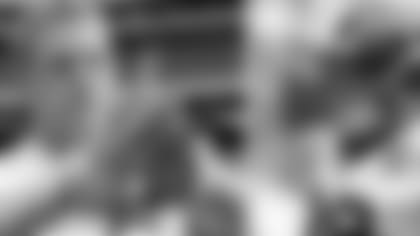 ]( "Texans DE J.J. Watt")

Texans defensive end J.J. Watt will visit U.S. military bases overseas later this offseason on an NFL-USO Tour with several other prominent NFL players.  
The NFL annually sends players and coaches on overseas tours in conjunction with the USO, an organization whose mission is to support troops by providing morale, welfare and recreation-type services. Over the course of the NFL and USO's 46-year partnership, more than 200 active and former players and coaches have traveled to more than 20 countries.
Watt, the 2012 NFL Defensive Player of the Year, is charitably active in the Houston community and in his home state of Wisconsin through his J.J. Watt Foundation. The 23-year-old star does a military-style salute each time he sacks a quarterback, which happened an NFL-best 20.5 times in 2012.
Texans coach Gary Kubiak went on an NFL-USO Coaches Tour in 2011, visiting Iraq and Kuwait. PHOTOS | VIDEO
No further details on Watt's NFL-USO tour are available at this time.
Twitter.com/NickScurfield