 HONOLULU – Andre Johnson loves touchowns, but he's beginning to appreciate field goals a lot more lately.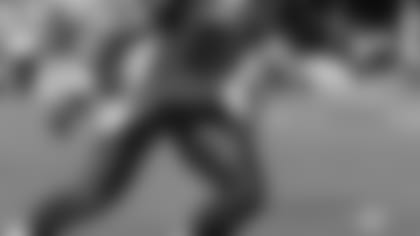 Kris Brown's 48-yard game-winner in the penultimate game of the 2006 season clinched the Texans' first-ever win against the eventual Super Bowl champion Indianapolis Colts Dec. 24 at Reliant Stadium. More than a month later, San Diego Chargers kicker Nate Kaeding booted a 21-yarder to give the AFC squad a 31-28 victory over the NFC in the 2007 Pro Bowl at Aloha Stadium on Saturday.
"It feels really good (to get the win)," Johnson said on the field after the game. "Even though this is only an all-star game, everyone was out here competing. We're going against the best guys. It was a good game."
As one of two AFC starting wide receivers, Johnson finished the game with three catches for 73 yards (24.3 avg.), making him the game's third-leading receiver yardage-wise. One of his catches, a 47-yarder in the third quarter, tied for the second-longest catch of the game.
"I felt I played pretty well," he said. "I had an opportunity to make some plays, and made those plays. As a wide receiver, when you go out and you catch every ball that's thrown to you, then that's alright."
On the AFC's first play from scrimmage, Indianapolis Colts quarterback Peyton Manning rifled a pass over Johnson's head on a play-action fake near midfield. The closest defender to Johnson, Seattle Seahawks linebacker Julian Peterson, was two yards away.
Later in the opening drive, on fourth down at the NFC's one-yard line, Manning gunned another pass that sailed high above Johnson's head on a short slant route. Johnson's quick move gave him a step on San Francisco 49ers cornerback Walt Harris.
"On the play before, we called the same play," Johnson said. "So (Peyton) asked me if I was open, and I was like, 'Yeah.' So the second time he came back and he kind of forced it to me, so it went kind of high. It's hard to get on the same page in one week."
Johnson' first reception came with 3:13 left in the first quarter when Cincinnati Bengals quarterback Carson Palmer, who won the 2007 Pro Bowl Outstanding Player award after throwing for 190 yards and two touchdowns, found him on a 12-yard slant route to the NFC 32. Washington Redskins safety Sean Taylor, Johnson's former college teammate at Miami, dropped a hard shoulder on him to save a larger gain.
With the score tied 14-14 in the second quarter, Johnson and Palmer hooked up again for another first down. This time, Johnson created separation on a crossing route, and Palmer rolled out to his left, throwing a 14-yard completion to the NFC 36.
While Johnson is adept at intermediate routes, his main talent lies in the deep passing patterns. The teams combined for 81 pass attempts on the day, so it was only a matter of time before Johnson got his opportunity to get behind the secondary.
The crowd rose to its feet with 4:35 left in the third quarter when Johnson broke free from Atlanta Falcons cornerback DeAngelo Hall to collect a 47-yard reception to the NFC 24 from Tennessee Titans quarterback Vince Young.
"It was just a play we had been running all game," Johnson said. "Chad (Johnson) scored on it. We knew it was open. I was moving from position to position. On the first time they called it, I ran the wrong route. I confused one of the plays. The second time, we came back and knew it was open."
The catch put an exclamation point on a successful week for the Texans' two-time Pro Bowler, but it wasn't until the final drive of the game that the AFC sealed the victory.
Trailing 28-14 with a little more than three minutes remaining in the fourth quarter, the NFC scored on St. Louis Rams running back Steven Jackson's cut-back four-yard touchdown run. The two-point conversion failed, though.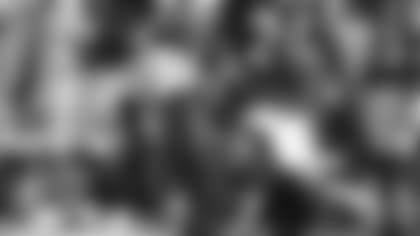 Fortunately, the NFC recovered the ensuing onside kick, which set up Dallas Cowboys quarterback Tony Romo's 47-yard touchdown pass to Arizona Cardinals wide receiver Anquan Boldin with 1:58 left on the game clock. An acrobatic move by Carolina Panthers wideout Steve Smith on the two-point try tied the game, 28-28.
With overtime on the horizon, Cardinals safety Adrian Wilson bailed out the AFC when he was penalized 39 yards for pass interference after hitting Chad Johnson prematurely on the NFC's two-yard line. That led to Kaeding's game-winning kick, and to smiles all across the AFC sideline.
Celebrating with his teammates, as well as friends from the NFC, at the 50-yard line, Andre took in all the emotions of the week.
"Every experience over here is great," he said. "This is something I'll never get tired of."