Where:Reliant Stadium - Verizon Wireless West Club (entrance at Reliant Stadium, Kirby Dr. & Murworth) Houston, Texas
Registration: Click here.
This FREE seminar will address careers associated with the NFL from the corporate offices to the playing field. Speakers will include Houston Texans executives from business and football operations and top representatives from the corporate arena that are associated with the team.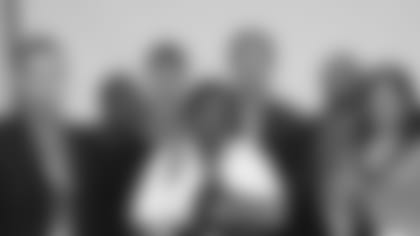 **Not only does the career seminar include free admission, but lunch will also be provided for all attendees, as well as complimentary self parking at the Teal Lot at the Kirby/Murworth Entrance across from Reliant Stadium. Enter the building from the West Club Entrance on Kirby and Murworth.
**We are expecting between 100-125 students from universities around the state to attend the seminar; seating will be limited for each session.
**Students must register no later than Wednesday, March 28, 2007.
Attendees must meet the following criteria to participate:**

The student/athlete must be a junior or senior in college that is interested in pursuing a career in the sports industry in the following areas: marketing, public/community relations, graphic arts, sports management and football operations.

Students must pre-select two 40-minute sessions via the Houston Texans website.

Students must wear business casual attire (i.e. slacks/skirts and shirts; no jeans or tennis shoes will be allowed in the seminar).

Invitees will include students from designated schools only.

Students are encouraged to bring resumes to apply for internships.

8:30 AM Students and speakers arrive to the stadium
9:00 AM Welcome & Introduction of guest speakers
9:30 AM First workshop begins (40 minutes)
10:10 AM Rotate to next session
10:15 AM Second workshop begins (40 minutes)
10:55 AM Proceed to West Club
11:00 AM Internship Workshop
11:45 AM Workshop Ends/Lunch begins
12:00 PM Acknowledgements/Close of Program
**CAREER WORKSHOP SELECTIONS:
Career Workshops are assigned on a first-come, first served basis. Please choose *two *workshops and you will receive a confirmation of your selection via e-mail.You will be required to select two workshops and attend the internship workshop which will highlight internships and gameday opportunities with the Texans**. Please select your workshop with its corresponding time.
**TOPICS OF DISCUSSIONS AND GUEST SPEAKERS:
**HOW TO SUCCEED IN BUSINESS
Jamey Rootes, Houston Texans President of Business Operations
**Learn how to survive in corporate America from distinguished business leader Jamey Rootes, who previously held executive positions at IBM and Procter & Gamble. Prior to joining the Houston Texans, Rootes helped to launch Major League Soccer as president and general manager of the Columbus Crew. The workshop will include dialogue on pitfalls to avoid and how to make yourself invaluable to your employer.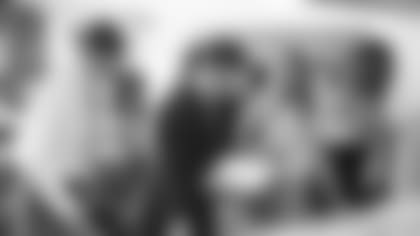 9:30 AM – 10:10 AM (Session 1)
10:15 AM – 10:55 AM (Session 2)
THE PROFITABILITY OF SPORTS
John Vidalin, Houston Texans Vice President of Sales and Marketing
Rocky Harris, Reliant Energy Manager, Sports Marketing
**After only six years in the NFL, the Houston Texans are among the top revenue generating teams in the league. Find out how their formula for success is creating raving fans on and off the field. Also learn how the Texans have built a powerful relationship with one of their major corporate sponsors, Reliant Energy.
**9:30 AM – 10:10 AM (Session 1)
10:15 AM – 10:55 AM (Session 2)
GIVE THEM SOMETHING TO TALK ABOUT
Kevin Cooper, Houston Texans Director of Media Relations
Jorge Vargas, CW Channel 39 Sports Anchor
**The responsibility of shaping and molding a team's image is a key element to its success. Discover the dynamics behind crafting the message and pitching it to the media and public. Students will participate in an activity, which focuses on a crisis situation for a team. Participants will discuss a media strategy that would be implemented to address the dilemma.
** 9:30 AM – 10:10 AM (Session 1)
10:15 AM – 10:55 AM (Session 2)
LOOKING FOR A FEW GOOD MEN: NFL COMBINES AND THE DRAFT
Rick Smith, Houston Texans General Manager
**The intricate process of recruiting and drafting players can make or break a team. Selecting the "right player" is a primary job requirement of a general manager. Smith became the second general manager of the Texans in 2006. He has a highly successful track record of player evaluations from his last stint as director of pro personnel with the Denver Broncos before being promoted to assistant general manager.
**9:30 AM – 10:10 AM (Session 1)
10:15 AM – 10:55 AM (Session 2)
FOOTBALL 101: COACHING ON A PROFESSIONAL LEVEL
Frank Bush, Houston Texans Senior Defensive Assistant Coach
**Athletes looking to transition into football operations with a professional sports team or individuals interested in breaking into the coaching ranks are encouraged to attend this workshop featuring one of the Texans' newest senior coaches, Frank Bush. Learn about his phenomenal journey from NFL player to scout to coach, over a span of two decades.
**9:30 AM – 10:10 AM (Session 1)
10:15 AM – 10:55 AM (Session 2)
DESIGNS ON FOOTBALL: THE VIDEO AND GRAPHIC ARTS TEAM
Nick Schenck, Houston Texans Director of Media Products
Ninh Pham, Houston Texans Creative Services Manager
Justin Sternberg, KTRK Channel 13 Special Projects Producer
**Discover how new technology such as pod casts and websites, along with video production, graphic arts and design are being used to brand and promote sports.
*9:30 AM – 10:10 AM (Session 1)
10:15 AM – 10:55 AM (Session 2) *