To a man, the Texans didn't expect to be preparing for the Chiefs still in search of their first win. But your record is what the standings say it is, which only puts more of a premium on Sunday's game in Kansas City.

"You can sense it a little bit," running back Domanick Davis said Wednesday. "We can win and we have the talent to do it. It's up to us as a team to put everything together and get this thing rolling the right way."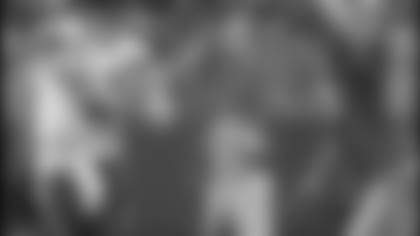 The Texans started Chiefs week with an outdoor practice this afternoon, their first since the regular season started. One notable player was missing, one who normally resides under center.

"David Carr was home today," head coach Dom Capers said. "He had a stomach virus. We thought that it was important for him to stay at home. If he came in, the next thing you know, we'd have five guys with a stomach virus."

Backup Tony Banks took all of the snaps with the first team. Carr is expected back tomorrow, as are four other players who didn't practice -- defensive tackle Jerry Deloach, linebacker Jamie Sharper, cornerback Jason Simmons and defensive tackle Seth Payne.

Strong safety Eric Brown will be out Sunday with a knee injury, while running back Tony Hollings (knee) and guard Zach Wiegert (elbow) are listed as questionable.

"Tony did run today and he showed improvement," Capers said.

The Texans enter this game with a minus-six turnover margin, which is the most conspicuous culprit in their 0-2 start. But Houston didn't alter its practice routine.


"We spent the normal time (on turnover)," Capers said. "We tried to emphasize to our guys on defense that every time our backs or receivers touched the ball, we wanted them to punch at it or try to strip it away. It makes our offensive players conscious of locking that ball in there and not letting it get away."

Turnovers and penalties are crucial on any Sunday, but mistakes are magnified at Arrowhead Stadium, where the Chiefs have long enjoyed one of the NFL's best home-field advantages.


"Arrowhead is a loud, tough stadium to go into and they have a tremendous record in there," Capers said. "We want to take care of the things that we can control."