No one likes a carpet burn.

The red rash is unsightly and that rough feeling of carpet against bare skin has a way of sticking in the head.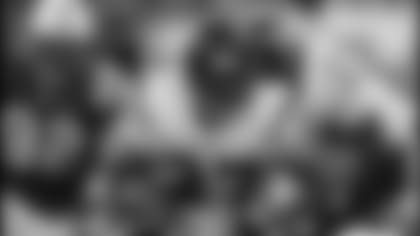 The Texans will look to avoid such irritations Sunday when they play the Indianapolis Colts in the RCA Dome – one of two indoor stadiums in the league that still have AstroTurf.

The green carpet made its first appearance in Houston at the Astrodome, hence the name. But over the years it has become obsolete, replaced by turfs that better simulate grass, complete with rubber granules instead of soil.

The new stuff plays more like grass, but the old green carpet makes for a faster and more dangerous playing surface.
It's both a blessing and a curse.
"Yeah, it's horrible," Texans guard Zach Wiegert said. "It makes (the Colts) play a lot better. It definitely helps them. Their whole defense is speed and it definitely is a faster track for them to rush the passer and things. They know it's their advantage. That's probably why they don't want to get rid of it."
Knee injuries are more common on turf. The surface does not give like grass and a securely planted ankle may stay put when a player cuts in a direction, twisting the knee.
But the speed is what concerns the Texans and fantasy managers.

Players are faster on turf. That's a fact.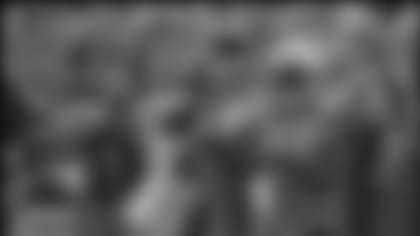 According to Texans cornerback Demarcus Faggins, who played on turf at Kansas State, a player can shave "maybe a tenth of a second" off their 40-yard dash time.
More importantly, a player just feels faster on turf.
"It's a fast surface," Texans cornerback Dunta Robinson said. "You have to make sure you wear sleeves or you can hit the ground and come up with a lot of skin missing."
The Colts have a speed pass rusher in Dwight Freeney that the Texans offensive line must be concerned with. On offense Indianapolis has speedy receivers Marvin Harrison and Reggie Wayne.
Freeney ran past the Vikings defensive line for two sacks Monday night.
"Indianapolis' defense is built on speed," Texans head coach Dom Capers said. "It's really accentuated when you're playing inside on the AstroTurf so we're going to have to be prepared for it."
Harrison leads the team with 45 catches and seven touchdowns but Wayne and Brandon Stokley have been key fantasy guys, combining for nine touchdowns.
But as Robinson noted, the advantage goes both ways.
"You always want to be faster so any advantage we can get, we'll take it," he said. "It's going to make them faster also, so it should be a pretty fast game."
FANTASY GAME BALLS:Broncos quarterback Jake Plummer went from explosive to solid over the weekend. He threw for a record 499 yards two weeks ago but toned it down to a manageable 234 against the Texans.
He was also one of three quarterbacks to throw for four touchdowns, which deserves a game ball.
Brian Griese continues to bring the Buccaneeers back to life.

He started the season as the third string quarterback, but an injury to Chris Simms thrust him into the starting lineup. He threw for 296 yards and two touchdowns against the Chiefs.

Talk about guys who are fighting for a job – Anthony Thomas started the season as a back up but capped off his second strong outing in a row Sunday piling up 110 rushing yards and two touchdowns in the Bears' upset of the Giants.
Wide receiver Hines Ward is one of many options in the Pittsburgh Steelers offense. Judging from Sunday's performance he has a few options of his own. Ward rushed for a touchdown and caught another in the Steelers win over the previously undefeated Eagles.
WHO TO START:Packers wide receiver Javon Walker is having a career year and slowly moved up to join some of the top receivers in the league.
Walker will face the Vikings Sunday. In two games against Minnesota last season Walker caught eight passes for 126 yards and three touchdowns.
Giants running back Tiki Barber has been a pleasant surprise this season and has helped bring New York back into playoff contention. He is averaging five yards per carry this season and will face the Arizona Cardinals on Sunday.
Redskins running back Clinton Portis has rushed for more than 100 yards three times this season – all Washington wins.
He draws one of the league's worst run defenses at Cincinnati this weekend.