The Methodist Hospital System recently won national recognition by being ranked No. 9 on Fortune magazine's 2007 list of the 100 best companies to work for in America. No other health care organization in the country was ranked as high, and no other health care system in Texas was named to the list.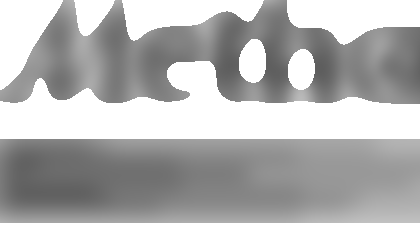 Last year, Methodist ranked No. 78 on Fortune's list. Only four companies from Houston were chosen this year, and Methodist ranked No. 6 in the category of mid-size companies and ranked No. 2 for the hiring of minorities, as well as No. 3 for the hiring of women.
A Championship Partner of the Texans since 2002, Methodist holds the current naming rights for the Texans' practice facility across the street from Reliant Stadium. The Texans and Methodist work together on many of the team's community outreach endeavors, including this past year's Battle Red Run, which benefited the Methodist DeBakey Heart Center.
"Methodist has partnered with the Texans for five years now, and our activities with them add to our camaraderie here," said Erin Skelley, Methodist marketing director. "The players make several visits each year to our hospitals, taking time to visit with our patients and employees, and our staff really values the relationship."
The Methodist Hospital System, which includes a flagship teaching hospital and three community hospitals, was awarded the ranking this year for providing an exemplary workplace for employees.
Methodist's selection was based primarily on a confidential survey sent to randomly selected employees, who were asked 57 questions on the level of trust, pride and camaraderie within their workplace. Methodist also submitted documentation about its work environment, from benefits to corporate policies to employee demographics.
"We are proud to be associated with a great organization like The Methodist Hospital System," Jamey Rootes, president of business operations for the Houston Texans, said. "Their commitment to quality is readily apparent to all, especially their employees, customers and business partners.
"We are thrilled that they have been appropriately recognized by Fortune as one of the top-10 places to work in America. More importantly, this ranking positions them No.1 among all hospitals in America, and they were the only health care provider in Texas included in the top 100, which clearly demonstrates their leadership in their field. We congratulate (Methodist CEO) Ron Girotto and his team on this important honor and we applaud them for their leadership, hard work and dedication to their employees."
The list and related stories appear in the Jan. 22 issue of Fortune magazine, available on newsstands Jan. 15 and on www.Fortune.com today.
The Methodist Hospital System, with nearly 10,000 employees, is made up of The Methodist Hospital in the Texas Medical Center, Methodist Sugar Land Hospital, Methodist Willowbrook Hospital and San Jacinto Methodist Hospital in Baytown. Methodist is affiliated with Weill Medical College of Cornell University and New York Presbyterian Hospital.