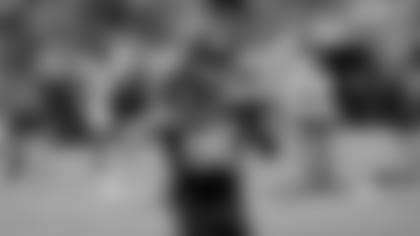 The 2013 NFL regular-season schedule will be announced on Thursday, April 18, at 7 p.m. CT.
NFL spokesman Greg Aiello tweeted the news on Tuesday morning.
The Texans already know their home and road opponents for 2013. They just don't know when they'll play them.
The back-to-back AFC South champs' home schedule includes the New England Patriots, Denver Broncos, Seattle Seahawks, Indianapolis Colts, Tennessee Titans, Jacksonville Jaguars, Oakland Raiders and St. Louis Rams.
The Texans' road schedule is comprised of the Super Bowl champion Baltimore Ravens, NFC Champion San Francisco 49ers, San Diego Chargers, Colts, Titans, Jaguars, Kansas City Chiefs and Arizona Cardinals.
The Texans had five nationally televised games in 2012, including two on Sunday Night Football, two on Monday Night Football and one on Thanksgiving Day.
Twitter.com/NickScurfield