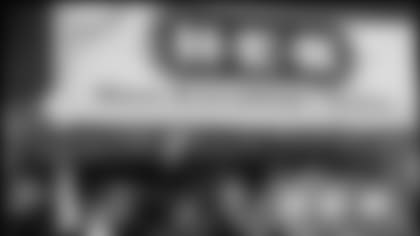 For the first time all regular season, the Texans had an opportunity to have an evening kick-off. In the face of rain, thunder and lightning, Texans fans were not deterred, as they arrived at the Jiffy Lube Parking Lots prior to 3:30 p.m. to begin tailgating. Much of the tailgating festivities would take place in the rain prior to the 7:30 p.m. kickoff, however, that did not take away from the festive atmosphere.
This weekend's winner of the HEB Tailgater of the Game was "The Rib Crib." They can be found prior to each game in the Jiffy Lube Blue Parking Lot, tailgating with friends and preparing to cheer on the Texans.
Tailgaters do not have to wait long to return to Reliant Stadium. The next opportunity to tailgate will be Sunday, November 28, as the Texans take on the Tennessee Titans at 12 p.m.