EYE OF THE TIGER:At 5-foot-6 Juan Diaz looked very awkward in the middle of the Texans huddle. But his inspiring message to the team Tuesday afternoon made up for the disparity.
Diaz became the youngest world lightweight boxing champion in more than 30 years July 17. The Houston native is undefeated in 25 bouts with 12 knockouts. He is a sophomore at the University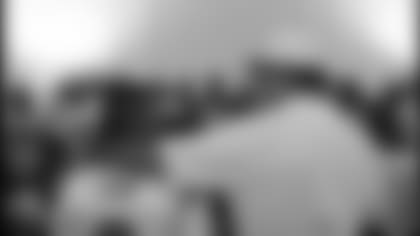 He earned a spot on the Mexican Olympic team in 2000 but, at 16, was too young to compete. The team listened attentively, especially wide receivers Corey Bradford and Jabar Gaffney – two of the biggest video game boxing aficionados in the locker room.
Diaz told a boxing tale about getting up off the mat to win a fight before connecting his own inspirations with football.
"They have about 16 games to go and that's like me fighting 12 rounds," Diaz said of the Texans. "They have a bad game it's like me having a bad round and going back to my corner and (trainers) telling me what to work on. They have similar things. If they have a bad game they just go back to the training room and work on what they thought were their mistakes."
PIGSKINS AND POLITICS:Diaz was not the only guest at practice.
U.S. Rep. Tom DeLay, R-Sugar Land, attended practice taking time to talk with Diaz, head coach Dom Capers, general manager Charley Casserly and owner Bob McNair. DeLay is also the House majority leader.
AILING 'G': Defensive end Gary Walker sprained his groin in Monday afternoon's practice. After a MRI, it was determined Walker will miss some practice. But it is not as serious as the toe injury that kept him out for most of the 2003 season.
It's not the first ailment for Walker. He injured the same area in 2002 Training Camp and missed the first two games of 2003 with a shoulder injury.
"It's not the same area he had operated on, it's on the other side," Capers said.
Walker is confident the injury will not keep him out for an extended period. Six-year veteran Corey Sears stepped in for Walker Tuesday.
"They kind of told me what it was yesterday," Walker said. "Everybody's on the same page and I look forward to bouncing back from this a whole thing a lot quicker than I did this toe."* *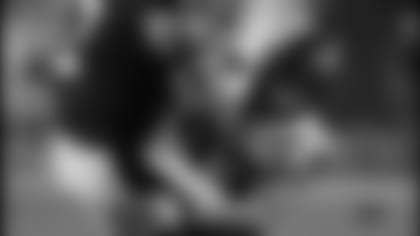 Capers said nose tackle Seth Payne (knee) wants to play in the team's preseason game against Denver Friday night, but he wants to look at more film before making a decision.
"If he doesn't play this week he will definitely play in the final game against Tampa Bay," Capers said.
Starters will play at least a half Friday, possibly going into the third quarter.