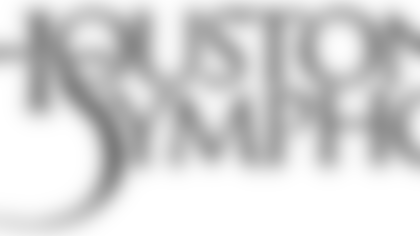 There's nothing like some good music to add to the drama of football.
Catch up on the all NFL classics Thursday, Sept. 7, when the Houston Symphony, along with the Texans and NFL Films, perform several of the most well-known football tunes at Jones Hall in downtown
Conductor Chelsea Tipton will lead the symphony, while NFL Films legend Steve Sabol serves as the emcee.
Doors open at 7 p.m. for pre-concert lobby festivities, including visits with the Houston Texans Cheerleaders, TORO and the Bull Pen Pep Band. A silent auction also will be held prior to the show with all proceeds benefiting local charities.
To purchase tickets, click here, or call the
at 713-224-7575 Monday-Saturday from 10 a.m. – 6 p.m.